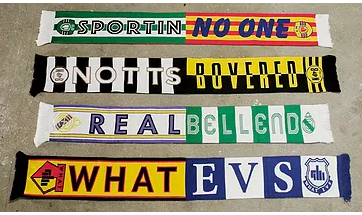 "Yep, as impressive as my score this week…"
"Magpie Eyes": I did my scores from NYC this week & even going back in time couldn't halt my demise. I blame it on that confusion. And Americans with guns. And Duane Reade. And the full length of Broadway. And Coors Light. And the 90-degree heat. And Guinness. And "Farmer Boy" breakfasts. And the tourists surrounding the "Bull". And American football. And Tibetan monks in Central Park.
I don't blame Williamsburg though – I was on Modelo there…
Anyway, one person quite clearly not in the US of A this weekend was me ol' China Matt Worsfold 35 (5) who deftly picked debutant child prodigy Tyler G's pocket just like the Fagin-schooled Eastender that he is –  cor blimey guv'nor!
Poor Tyler (he's of south London stock, he'll bounce back) has Tottenham's Moussa Sissoko to growl at for denying him a weekly win courtesy of his 91st minute goal in Huddersfield. The irony of Spurs helping out a 'Appy 'Ammer ain't lost on me, nor Mr W I'm sure…
So, congrats Maffew, £20 winging it's way back to you ASAP – should secure you a Championship season ticket for next season mate…*cheeky tongue out emoji*
"Dive": Did you score 16 points + this week? Wow, I'm in awe…
33 of us couldn't manage more than 15 points this week and sixteen of us couldn't muster a correct score between us! Shocking.
Not as shocking as Everton though eh? The team I backed to be top at Christmas (yeah, I have a real instinct about the Premier League) appear to be trying their best to make sure Yannick Bolasie doesn't miss being at Palace.
One Toffee feeling it more than most though is Andy Fowler 8 (0) who couldn't even breach the double-digit mark – come 'ead Andy lad, did you put in too many number 10s like Ronald??!
Correct Score of the Week:
It's gonna be one of those season's again…most popular score was Man Yoo's 4-0 drubbing of Palace – 23 of youse got that!
8  got the five-point 3-0 between Aberdeen & St Johnstone
5 got the dull-all Grimsby v Lincoln
4 got very very annoying but patently obvious Huddersfield 0 Spurs 4
Darren McC (welcome back!), Paul C & Tony D got the 3 goal demolition of Partick (by Motherwell)
Alex R & Debbie L got the bore draw between Cardiff & Derby
Neil T & Martin S nailed Bournemouth 0 Leicester 0
Bill P pulled a plum with Everton 0-1 Burnley
Danny A just knew Man City would score at Chelsea
Sam Craig obviously guessed Ross County would win 0-2 at Kilmarnock
Neil O got the first "Desmond" of the season – PNE v Sunderland
Neil T got the 2nd "Desmond" of the season – WBA v Watford
Howard T smashed in a 0-4 via Burton hosting Wolves
However, this week's best correct score goes to Patricia Fernandez for her i'm-the-real-one-not-the-Corrie-one inspired, Celtic 2 Hibs 2! Slainte!
Bet of the Week:
So, the "system" spat out 3 draws that were the most popular among the 90 odd of you who entered predictions and guess what?!
I couldn't get a bet on cos i was in New York – soz!
Table News:
It's Week 1 – it is what it is! Click here for the full table
Please be aware we may lose some players but we may gain some – so if you know anyone out there who wants to get involved, put them in touch! It's never too late…and we need FOUR more to get to that magical 100 benchmark, so go get 'em people!
PAS Champions League 2017/18:
Starts next week! Matchday 1 fixtures can be found here
If you're at "home" – don't forget to play your "joker"!
Dates for your diaries – PAS CL Weeks
Matchday 1 – Week 2
Matchday 2 – Week 4
Matchday 3 – Week 6
Matchday 4 – Week 8
Matchday 5 – Week 10
Matchday 6 – Week 12
PAS Cup 2018:
In order to be invited to enter the PAS Cup 2018 you will have to finish in the Top 32 after 13 weeks of play. Currently sneaking the last spot is the Cup connoisseur…Simon Buxton!
And Another Thing:
Nearly all the payments have come in – thanks! Anyone who hasn't got round to it, please do as soon as possible – don't make me chase you!
Twitter is dead…and so is Instagram!
Take some interesting pics at away games. Or home games. Or some pics of away fans. Or home fans. Or just the match. Or players you've met. Anything actually. Food? Beers? Lovely vistas??!
Why?
Well, a bit like the Vision-On gallery (ask yer grandad millenials!), we'll pick the best and post them up on future round ups – so getting clicking!
But don't send them in the post – email them over to me! ([email protected])
Cheers,
Pab
---