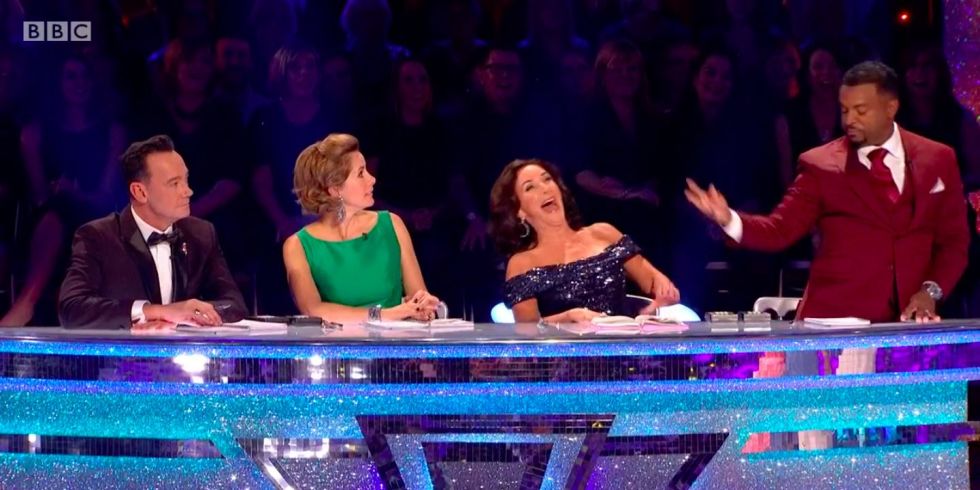 THE highlight of the weekend…
"Ooh La La": I'll get this out the way early doors – TEN!!!!
Anyway, one person who was loving a nine this week was Justin C – he smashed in two massive predictions with a total of five goals in each!
But was it enough?
Well, no. Obv.
12 people scored 30 points or more this week and coming out toppermost was beaming Gooner Rob Currin 41 (7)!
Pipping Justin by 3 points Roberto has Preston's 93rd minute equaliser at Hull, Everton's late two goal salvo v Palace and St Johnstone's 92nd minute goal at Motherwell to thank for the £20 weekly prize!
Well done Rob, i'll give you that "score" in euros at the game in Lisbon tomorrow   : )
"Fly Me Away": A crippling week for some, especially the 14 bods who scored no more than 15 points.
Shezan J flopped with 11 (1)
Rowan M drooped to 11 (0)
But Julian Fernandez 9 (0) was most deflated this week as he keeps the family trait of worst scores going this season.
No doubt being kind giving Frankie the week off…
Correct Score of the Week:
Absolute scenes…most popular score was Arsenal's 3-1 over Leicester– 37 of youse got that!
Nine got the 5 goal demolition of Burnley
8 got the five point 2-2 that was Chelsea-Man Yoo
5 got the dull-all at Huish Park
Four got the thrilling Celtic 4 Hibs 2
Greg F, Justin C & Hira Y got very annoying last minute spoiling Hamilton 1 Rangers 4
Neil C made us all green by happening upon Wolves 0 Watford 2
However, this week's best correct score goes to Rob Currin for his I've-done-the-weekly-double inspired, Reading 3 Millwall 1!
Bet of the Week:
We've changed it up!
Neil T was on "Bet of the Week" position 45th in Week 3 so we asked him to provide three results for our "trixie" £3 bet.
And guess what?!
We lost!
Boo hiss.
Man City – in (even if they did cheat!)
Newcastle – out (he said it was a risk…and it was!)
Wolves – out (no one saw that coming…)
So, £0 goes on "Bet of the Week" slot 45th –  ho hum…
Mark J Brown, you're up next! I need your 3 team treble by Friday please! Pressure…
Table News:
"Utopia":  Neil Osborne stays top but now a big 10 points ahead of Ben H, who in turn is 3 points ahead of Richard Hi in third.
One crashed the Top Ten.
"I Wanna Life":  Francesca Fernandez stays bottom two points behind Stuart F who in turn is 3 points off Alex R…
"Rocket":  Highest climber this week, up a whopping 55 places is Rob Currin (jeez, he's done the treble!) – honourable mentions go to Justin C (+49), Arthur H (+37), Ric P (+29), John K (+29), Tim P (+22), Brett A (+21) and Neil M (+20)
"A&E": Falling furthest this week, down a whopping 33 places is Shezan Juma – dishonourable mentions go to Rowan M (-28), Stephen P (-28), Julian F (-26), Mark S (-26), Nick H (-24), Andy S (-24) and George T (-22)
Click here for further details…
PAS Champions League 2017/18 Knockout Stages:
Matchday 2 Group games went ahead this week…
It. Was. Exciting! (for most)
We had 12 successful jokers! 1 really successful joker! 6 hammerings! 2 heartbreakers! 1 close game! And, 11 away wins!
One won their game with 15 points & 1 lost their game with 26 points! (yep, that was me – grrrrrr!)
Early doors people, early doors…
Full fixtures & results can be found here
Dates for your diaries – PAS CL Weeks
Matchday 3 – Week 6
Matchday 4 – Week 8
Matchday 5 – Week 10
Matchday 6 – Week 12
PAS Cup 2018:
In order to be invited to enter the PAS Cup 2019 you will have to finish in the Top 32 after 13 weeks of play.
Currently sneaking the last spot is a menage a trois of…The Templetons & Predictz!
And Another Thing:
All the payments have come in – bar one.
Yes. One.
You, Rowan…oh, and you Blackburne!
+++Statto Corner+++
Only 11% of people saw the Bournemouth draw whilst 87% thought it would be a home win
A whopping 99% of predictions were for Man City and Liverpool to win – sure thing!
Almost 50% of people saw the Hull v Preston draw coming!
Twitter is dead & so is Instagram – but we've got a What's App group!
Wanna join?
Why?
Well, I send round reminders that you don't have to check your email for.
Erm…some people are quite funny (some are annoying) & hopefully, we'll get some more good pics of away fans at games.
We will crush any "hilarious GIFs" though…and don't dare mention "fantasy" stuff!
Plus, you can gloat when you land that 9 pointer in the 91st minute!
Email me over your number and i'll add ya ([email protected])
Cheers,
Pab
---