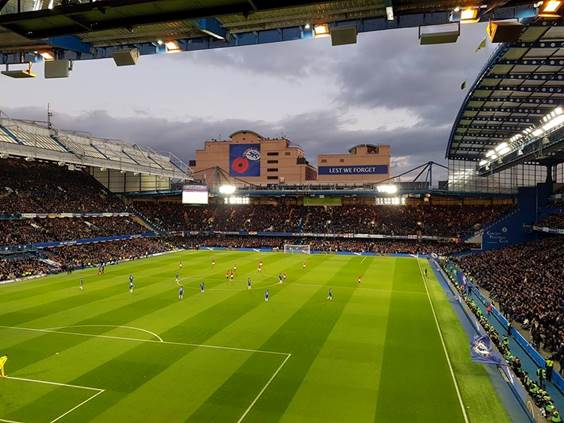 "……….."
"We Care A Lot": In a week of remembrance, this PAS week will be remembered. Not quite an "International Week", coupled with a deep delve into the lower leagues, turned everything a bit upside down. So upside down in fact, that our resident Aussie stopped licking his lips at the prospect of the Ashes, dosed up on Vegemite and perked up to the realisation that the fixtures resembled something akin to A-League quality (George, are you sick of these lame, tired, sweeping generalisations? I apologise, but stick another prawn on the bar-b will ya…y'little ripper!).
5 correct scores amounting to 25 points in a week where only 14 people scored 20 points or more, the weekly prize looked like it was heading Down Under to the aforementioned George T.
However, deep into injury time in deepest Gloucestershire, Cheltenham's Will Boyle wheeled away in celebration after equalising in the 97th minute for a 2-2 draw with high flying Luton.
Steve Meaton 28 (5) must have thought it was Christmas already (actually, have you seen the shops & TV?) as that goal gave him the 5 points he needed to scoop this week's "Demi" AND Portsmouth won away!
Congrats Steve, that'll stand you in good stead next time you're in the Milton Arms…Play Up!
"Midlife Crisis": Remember this! I think this is a record-breaking week! (Dan/Dave can you check the data vaults, the ones that include the 1989 photcopied handwritten scoresheets…)
Twenty two players returned a score of 10 points or less.
Sam A got 6…
Ben McK got 4…
Neil Osborne got 3 (0) 
You will be remembered.
Correct Score of the Week:
For once I did ok, but is "ok" in the worst week "ok"? – most popular score was Crawley's 1-1 draw with Forest Green Rovers – 20 of youse got that!
Eight got the five point 2-2 at Cheltenham
4 just knew Norn Iron wouldn't score against Switzerland for a 0-0 2nd leg decider
Neil T, Jason M & Richard H got the bore draw between Greece & Croatia
El Presidente, Martin S & David G got the dull-all in Copenhagen
Mark S & Danny N nailed AFC Wimbledon 2 Peterborough 2
Moi (again!) & Julian F got Cambridge 0 Accrington 0. Then sobbed a little bit as he thought of those poor souls who were actually there. Not many to be fair, but still…
Neil C believed in Switzerland. A 0-1 kinda belief…
Steve M boxed off the thrilling Coventry 0 Mansfield 1
However, this week's best correct score goes to Stephen Peaston for his "that's two weeks on the bounce now!", Croatia 4 Greece 1!
Bet of the Week:
So, the "system" spat out 3 draws that were the most popular among the 97 of you who entered predictions and guess what?!
Yep….
Blackpool v Portsmouth (43.90%) – was looking good until an 86th minute away winner
Carlisle v Yeovil (35.37%) – ummmmmmm, 4-0?!!
Crawley v Forest Green (32.93%) – spot on people! But not enough on its own…
So, still £0 on "Bet of the Week" slot 11th!
Table News:
"Epic": Scott Harrison moves up one place to take top spot 1 point ahead of Matt W who in turn is one point ahead of Danny A in third.
Three crashed the Top Ten.
"Everythings Ruined": Dan Hogwood is still anchored to the bottom but now only one point behind Dan P who in turn trails one point behind Will O…
"A Small Victory": Highest climber this week, up a whopping 23 places is Steve Meaton  – honourable mentions go to Jason M (+21), Martin S (+19), Paul S (+18), Arthur H (+14), Stephen P (+14) and Tony M (+14).
"Smaller & Smaller": Falling furthest this week, down a whopping 23 places is Neil Osborne  – dishonourable mentions go to Ryan G (-19), Ben McK (-16), Neil C (-16), Sam A (-15), John J (-14) and Andy F (-12).
Click here for further details…
PAS Cup 2018:
In order to be invited to enter the PAS Cup 2018 you will have to finish in the Top 32 after 13 weeks of play. Currently sneaking the last spot is "digging his heels in"…Gareth Morgan!
PAS Champions League 2017/18 Group Stages:
Matchday 4 fixtures can be found here
If you're at "home" – don't forget to play your "joker"!
Dates for your diaries – PAS CL Weeks
Matchday 4 – Week 8
Matchday 5 – Week 10
Matchday 6 – Week 12
And Another Thing:
Thanks to Darren McCarthy lifelong Palac, Liverp Chelsea fan for the pic at the top of the page – "Lest we forget" indeed….
Twitter is dead…and so is Instagram! We old skool with just plain pictures…
So who's next?
Take some interesting pics at away games. Or home games. Or some pics of away fans. Or home fans. Or just the match. Or players you've met. Anything actually. Food? Beers? Lovely vistas??!
Why?
Well, a bit like the Vision-On gallery (ask yer grandad millennials!), we'll pick the best and post them up on future round ups – so getting clicking!
Don't send them in the post though – email them over to me! ([email protected])
Cheers,
Pab