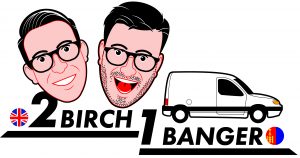 Do something nice in '17…
"Jose": It was a battle lost & pretty much done at the top for two thirds of the season given the sibling rivalry that fuelled the fire for revenge …and how it drove that ambition!
From Week 6 it was forgone conclusion given the relentless posting of high end scores by our new champion!
He started down in a lowly 49th, climbed to 20th, then up to 4th a week later (still behind Frankie F I might add!) –  the push into the Top Two was thwarted slightly by a drop to 5th in Week 4…
However, once ensconced at two by Week 5, it was at the summit all the way – with no let up whatsoever…frightening!
Once the the top slot was cemented in Week 6 there he stayed…
A phenomenal performance it has to said that came with a "second" to last season's "first" – the 400 point barrier was breached once again my friends!
Tony M's record points tally was so nearly matched and my prediction of the current record never being beaten came under serious threat…
So, be upstanding lords, ladies & gents to give props to Jason Morris 404 (55) – He. Is. A. Winner!
Jason ended on a massive 37 point lead over another stalwart of the PAS game, Charlie Harris, in second place. The Forest fella finished 4 points ahead of "Syndicate loose cannon" Richard Hirst in third place (and a Forest 2-3 to boot!). My old mucker from South London, Ryan Graves emulated his beloved Reds by securing 4th on the last day…
Just six points further back, Marin Stafford reflects the feel good (?!!) buzz that's abound at OT at the moment by finishing in fifth spot with PAS Cup finalist, Jack Buxton scooping 6th place just 1 point shy… (current scores in both Finals below FYI!)
"Dream Team" creator (make sure YOU play next season – some PASers did very well this season!) Pete Britton chipped in at 7th just one point behind, and only another point back, Andy Chesworth finished in eighth (get well soon Andy – maybe the cash will buy you a walking stick??!)
PAS stealth mover, Pete Morley stole into 9th virtue of 6 points and my favourite person with 18 kids, Rowan Marriott, plundered 10th by edging out Simon Lindq thanks to the 3 correct scores he chalked up in Week 13….
"Arsene": Just 5 points separated our new champion from Neil Critchlow 237 (21) in Week 1! The Stockport Welshman never really recovered from there, slipping to 60th, 71st, 82nd & 83rd in consecutive weeks hitting bottom in Week 6.
And there he stayed, securing this season's wooden spoon.
Not seen him for a while but I cannot wait to present his prize – hahaha!
My mum, James C & Lee F made gallant efforts over the season to save Neil's blushes but…
See you at the next gig Neil!
Spot Prizers
OK, YOU have finished on these positions and you HAVE won those prizes!
Simon Lindquist on 11th, Eddie Osborne on 12th, Simon Buxton on 17th, Ben Hogwood on 24th, Danny Ashworth on 27th, George Triantafillou on 31st, Neil Meredith on 33rd, Julian Fernandez 39th, Danny Norbury on 42nd, Sam Arora on 45th, Neil Osborne on 49th, Paul Henshaw on 51st, Sam Craig on 57th, Paul Carter on 65th, Richard Hughes on 66th, Dan Hogwood on 71st, Rob Currin on 78th, Lee Ford on 83rd & Patricia Fernandez on 84th.
Oh! And…
Congratulations to Neil Templeton for sneaking the last spot for entry to PAS Champion League Group Stages 2017-18
The Top 32 have qualified and the Groups draw will take place in August/September 2017
click here to view the full table & to see how much you won!
*** all prize money will be winging its way over this week – promise! ***
PAS Champions League Final 2016/17 
The final between James Lee & Jazz Sian is well under way & concludes with "Part Two" on June 3rd 2017
The current score with 6 games remaining of "Part One" is –
James Lee 24 (3) – 31 (5)  Jazz Sian
All results can be found here
PAS Cup 2017
The final between Tony Davenport & Jack Buxton is well under way & concludes with "Part Two" this Saturday!
The current score with 6 games remaining of "Part One" is –
Tony Davenport 19 (1) – 17 (1)  Jack Buxton
All results can be found here
Other little bits 
Simon Lindsay picked up an additional £11 for getting the Best Weekly Score of the Season  –  51 (8)
Patricia Fernandez picked up £8 for getting the Best Correct Score of the Season by guessing – Motherwell 2 Dundee 3.
And Another Thing
See that banner at the top of this update?
He may be a West 'Am slaaaaaaaaaaaaaaaag but he's doing good things in 2017 – check this out and if you can, give him some support!
"As some of you may know, in July next year me and my little brother (I say little, he is a few inches taller than me, the b*stard) will be setting off from Goodwood and travelling 10,000 miles in an old Fiat van across the globe as part of the
Mongol Rally
. And we are hoping to raise money for charity along the way
Also check out the sponsorship opportunities for our team on the
Just Giving page
. All amazing (if I do say so myself) and all cost significantly less than a Arsenal season ticket!
So there it is, that's our story. If you want, follow us on twitter @2birch1banger and Instagram 2birch1banger" – Chris B
Plaudits
Thanks again to all for taking time and bothering to enter, we couldn't do it without you!
And a final big thank you to Dave N & Dan H for providing all the behind the scenes techky stuff to enable another great (relatively glitch free!) season…check the new "feel" on the site! Apparently it's absolutely mint now for mobile users…nope, me neither.
See you in August – have a great summer!
Cheers,
Pab
---