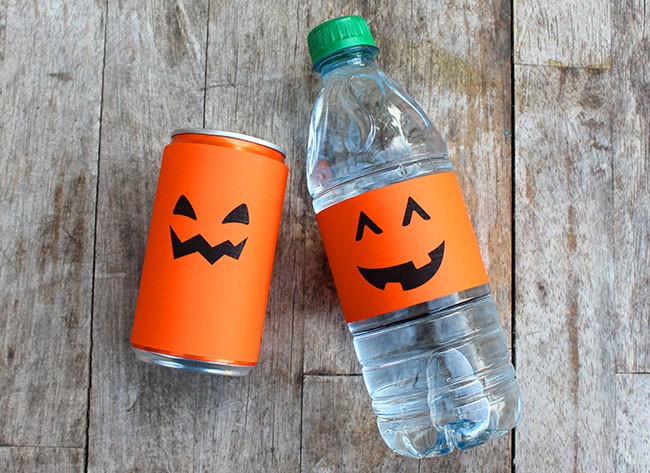 Yes, you can…
"Jack The Ripper": Wha'd'ya think is worst? Watching Arsenal churn out the same old turgid inept 45 minutes so familiar & ingrained that it really is like Groundhog Day every home game – the slow build, the sideways movement (Jordan Henderson come join us!), the fascination still with trying to get that perfect goal and the inevitable "rickett" that gives the away side a goal…
OR, forever walking away at full time pondering "why can't we play like that in the first half as well?!!" after a 2nd half display sooooo much better that it can only make you feel we need a 45 minute warm up before kick off (surely Alexis would get all the tight circle turns out of system by then too right?!!)
OR, sitting next to the PAS League leader – smarting as he regales how the Baggies have just secured a 9 point haul with a 92nd minute goal AND how he "told you Liverpool would win 3-0.." whilst you hope & pray you actually beat Mr 2-0 this week as getting over 20 points looks like a pipe dream once again…
My "dilemma" was of no consequence at all to the 4 people who scored over 30 points this week (and probably to everyone else too – woe is me!) as newcomer Kyle B looked to have a debut season weekly win in the bag thanks to his 2-0 Sunday prediction at the King Power.
But Monday proved to be blue, claret & blue actually, as Jack Buxton 36 (7) deftly swept home with a Burnley correct score to take this week's "Roger" from right under Mr B's nose…
Jack's back people, Jack's back!
"Still Life": How "worst" can you get? Seven bods could only muster 10 points or less this week! With no correct scores…shocker!
Worst still, David Goggin 6 (0) is a Gooner too…and I thought it was just me!
Correct Score of the Week:
Kinda settled down this week – most popular score was Brighton's 1-1 draw with Southampton – 30 of youse got that!
12 got the 3-0 trouncing at Anfield
Six got the dull-all between Lincoln & Crawley
6 more got the late late show Crystal Palace 2 West Ham 2
Four got the Rangers renaissance at Hearts
4 more predicted the stalemate that was the "Second City" derby
Rowan M obviously guessed Watford 0 Stoke 1
Howard T nailed the 9 pointer at Deepdale
Dave C lucked out on WBA 2 Man City 3
However, this week's best correct score goes to Stephen Peaston for his "Greenock did this once", Celtic 1 Kilmarnock 1!
Bet of the Week:
So, the "system" spat out 3 draws that were the most popular among the 97 of you who entered predictions and guess what?!
We won!!! Yay!
Brighton v Southampton (46.91%) – ol' Murray is mint!
Palace v West Ham (46.91%) – go on Wilf!!
Dundee v Hamilton (46.91%) – not even a red card could stop Hamilton winning away – boooo!
So, £7.55 on "Bet of the Week" slot 45th!
Table News:
"Something To Remember Me By": Scott Harrison moves up one place to take top spot 1 point ahead of Dave C who in turn is six points ahead of Paul C in third.
Three crashed the Top Ten.
"I Can't Control Myself": Dan Hogwood stays bottom now nine points behind the inseparable Will O & Eddie O…
"Whole New Way": Highest climber this week, up a whopping 38 places is Howard Thomas  – honourable mentions go to Jack B (+20), Kyle B (+28), Savan A (+19), Neil C (+23), Ben McK (+22), Julian F (+21) and Charlie H (+19).
"Chasing Shadows": Falling furthest this week, down a whopping 28 places is Peter Morley  – dishonourable mentions go to Arthur H (-15), Pete B (-16), Martin S (-16), Lewis M (-23), Mark J B (-26), Jamie S (-16), Paul S (-15) and David G (-20).
Click here for further details…
PAS Cup 2018:
In order to be invited to enter the PAS Cup 2018 you will have to finish in the Top 32 after 13 weeks of play. Currently sneaking the last spot is our Doorman…Howard Thomas!
PAS Champions League 2017/18 Group Stages:
Matchday 3 fixtures can be found here
If you're at "home" – don't forget to play your "joker"!
Dates for your diaries – PAS CL Weeks
Matchday 3 – Week 6
Matchday 4 – Week 8
Matchday 5 – Week 10
Matchday 6 – Week 12
And Another Thing:
The prizes are all live on the table now!
Twitter is dead…and so is Instagram! We old skool with just plain pictures…
Take some interesting pics at away games. Or home games. Or some pics of away fans. Or home fans. Or just the match. Or players you've met. Anything actually. Food? Beers? Lovely vistas??!
Why?
Well, a bit like the Vision-On gallery (ask yer grandad millennials!), we'll pick the best and post them up on future round ups – so getting clicking!
So, who's next?
Don't send them in the post though – email them over to me! ([email protected])
Cheers,
Pab