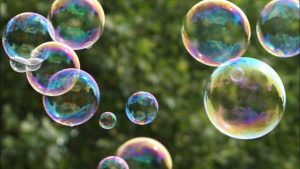 "…and like my dreams they fade and die"
"Do You Know The Way To San Jose":
I'm actually speechless and flat and very very saddened we've got to this place…but not surprised.
Anyway, congrats to Matthew Murphy 38 (7) winning £20 on a historic weekend…
"Heartbreaker":
Mark Seels & Neil Osborne 10 (0), you were the worst of the lot this week. Chin up…
Correct Score of the Week:
Meh…most popular score was Burnley's 3-1 defeat at Scab FC– 21 of youse got that!
Fifteen quite rightly predicted Hibee's 0-4 thrashing of Stranraer
11 were grateful for the 3-1 Killy win over Montrose
Ten got Everton's "Desmond" with Scab FC
5 got the dull-all at The Britannia
Four nailed Aberdeen 2 Livingston 2
Stephen P & Lewis M made us all green by happening upon Toon 3-2 West Ham
However, this week's best correct score goes to no one as it-has-to-be-a-unique-one-to-get-your-name-here…
Bet of the Week:
Sam Osmond was on "Bet of the Week" position 11th in Week 9 so we asked him to provide a treble selection for the £3 "trixie" bet.
And guess what?!
Sam's playing it 'safe' this week with his bet of the week.  A home win triple of Arsenal (ho ho!), Man Utd (yo!) and Norwich (no!).
So, £0 goes on "Bet of the Week" slot 11th taking & leaving it on £0 – one to really avoid now!
Mark J Brown is at 33rd this week…
Markus, I need your 3 team treble by Friday, please! Try not to include any of them lot though eh?
Table News:
Charlie Harris stays top, now 6 points ahead of Pete C in second, who in turn is ten points ahead of Jack B…
Three crashed the Top Ten.
"I Just Don't Know What TO Do With Myself":
Gary Blackburne remains bottom, two points behind Dan H, who in turn is 3 points off Mr 2-0…
Highest climber this week, up a whopping 24 places is Matthew Murphy – honourable mentions go to Predictz (+15), Tony M (+14), Jason M (+13), Andy C (+13), and Sam A (+13)
"Walk On By":
Falling furthest this week, down a whopping 24 places is Neil Osborne – dishonourable mentions go to Jerry S (-21), Andy F (-15), Jamie S (-15), Me (-14), Bry D (-14) and Sam O (-14)
Click here for further details…
PAS Champions League Knockout Stages 2020/21:
Semi Finals 2nd leg games next week…
Who will make the Final?
Mark Seels 15 (0) v 15 (0) Tony Morris
Arthur Harrison 18 (1) v Paul Carter 26 (2)
Full results & fixtures can be found here
Dates for your (next year) diaries – PAS CL Weeks
Semi Finals 2nd leg – Week 12
Final – the merry month of May ('21)
PAS Cup 2021:
Semi Finals went ahead this week…
It. Was(n't). Really.Exciting!
Man U prevail against a plucky Arsenal…
Jason Morris 33 (5) v 26 (4) Rob Currin
And Man U prevail against a yucky Arsenal…
Pab 17 (1) v Neil Templeton 23 (3)
Full results & fixtures can be found here
Dates for your (next year) diaries – PAS Cup Weeks
Final – the merry month of May ('21)
PAS Euro 2021:
In order to be invited to enter the PAS Euro 2021 (with benefits! Read the rules…), you will have to finish in the Top 32 after 13 weeks of play. Currently sneaking the last spot is, Syndicate quiet man…Paul Henshaw!
And Another Thing:
It can't really happen, can it?
Twitter is dead & so is Instagram – but we've got a What's App group!
Wanna join?
Why?
Well, I send round reminders that you don't have to check your email for.
Erm…some people are quite funny (some are annoying) & hopefully, we'll get some good pics of away fans at games.
We will crush any "hilarious GIFs" though…
Plus, you can gloat when you land that 9 pointer in the 91st minute!
Email me over your number and i'll add ya ([email protected])
Cheers,
Pab