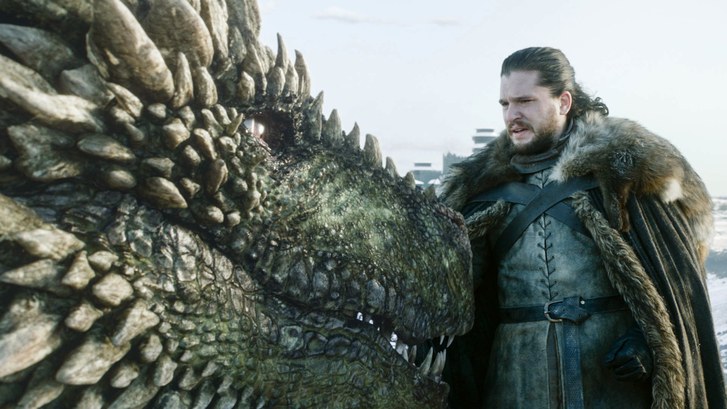 "Awwwwwww bless, winter's here…"
"You Know What I Mean": Doubles are good eh?
Ask Sol Campbell.
Ask Simon B.
Ask Dan H.
Don't ask me though (or about, ahem, chins either…).
Imagine getting a brace of correct scores (nope, me neither).
Imagine doubling those up to four!
Imagine getting two 4-0s in!
Imagine getting 2 x four-one in!
Unbelievable.
Twenty six of you smashed in 30 points or more this week (I doff my cap <hand covering gritted teeth>) and Clare T got to the hallowed forty…
However, securing his 2nd twenty nicker weekly win with a simply sublime (I said, sublime not jammy…) 4 correct scores, Pete Britton 45 (4) continues to mirror his beloved Blues as his imperious march to a title edges ever closer.
It looks like only a Red or Scouser are able to trip him up at this late stage…
If I didn't know him, I'd hate him too.
"Go Outside": Two times ten is twenty fact fans!
A third of the league posted that amount or less this week.
Amazingly, only one of our throng didn't get a correct score.
That's why Chris Dixon 13 (0) finished bottom…
Correct Score of the Week:
Well, I failed miserably…most popular score was Aston Villa's 2-1 win over Bristol City– 21 of youse got that!
Seventeen got the 1-3 City win over Palace
16 had the very annoying last minute spoiling Spurs 4 Huddersfield 0
Nine nailed the 3 goal demolition of Inverness by Hearts
8 got Derby's 8 point thrashing of Bolton
Six were all over the Scottish Cup semi final 0-3 to the Celtic
5(!) somehow guessed Portsmouth 4 Rochdale 1 (how????)
Danny A & Predictz got the dull-all in Oxford
Richard Hu & Danny N nabbed Rotherham's "Desmond" with Stoke
Stuart F got the thrilling Southampton 3 Wolves 1
However, this week's best correct score goes to Pete Britton for his I-am-bossing-it-this-season inspired, West Brom 4 PNE 1!
Bet of the Week:
Kate Slee was on "Bet of the Week" position 11th in Week 9 so we asked her to provide three results for our "trixie" £3 bet.
And guess what?!
We won! Yay. Burnley home win – in!Celtic away win – in!Boro draw v Hull – not in!
So, £2.13 goes on "Bet of the Week" slot 11th – leaving it on £5.16 for the season.
Paul Henshaw, you're up next! I need your 3 team treble by Friday lunchtime please!
Table News:
Pete Britton remains top, but now a massive 22 points ahead of Simon B, who in turn, is five correct scores ahead of Dan H in third.
1 crashed the Top Ten.
"Abducted":
Patricia Fernandez remains rooted to the bottom, seven points behind Joe S, who in turn, is 9 points behind Anders H…
"High Road":
Highest climber this week, up a whopping 28 places is Clare Templeton– honourable mentions go to Dave N (+23), John J (+21), Darren McC (+18), Joe M (+14) and Ethan N (+14)
Falling furthest this week, down a whopping 16 places is Mark J Brown– dishonourable mentions go to Kate S (-15), El Presidente (-15), Lee F (-14), Mike K (-12), Justin C (-12) and Brett A (-12)
Click here for further details…
PAS Champions League 2018/19 Knockout Stages:
Semi Final 1st leg games kicked off in Week 10!
We had 2 successful jokers! 1 really successful joker! And, 2 away wins!
I know for a fact that one player "rested his selections" before this tie, and it paid off!
All to play for then…
Full draw & results can be found here
Dates for your diaries – PAS CL Weeks
Semi Finals 2nd leg – Week 12
Final – the merry month of May ('19)
PAS Cup 2019:
Semi Finals next week – here's the draw…
Kate Slee v Charlie Harris
Tony Morris v Nick Woodward
All results & fixtures can be found here
Dates for your diaries – PAS Cup Weeks
Semi Finals – Week 11
Final – the merry month of May ('19)
PAS Champions League 2019/20:
In order to be invited to enter the PAS Champions League 2019/20 you will have to finish in the Top 32 after 13 weeks of play. Currently sneaking the last spot is the immovable…Nick Hogwood!
Statto Corner
86% were convinced of a Leicester home win!
18% benefitted from that late late Moura goal for a 4-0 to Tottenham
97% were fooled into believing Everton would easily bag an away win at Fulham. 2 people didn't fall for it.
45% thought there would be a stalemate at the Amex. 16 of us saw that Bournemouth away win…
And Another Thing:
5th in a series of a few revisits – the PAS Poll continues!
2009 – https://www.pabspace.co.uk/poll2009/
Twitter is dead & so is Instagram – but we've got a What's App group!
Wanna join?
Why?
Well, I send round reminders that you don't have to check your email for.
Erm…some people are quite funny (some are annoying) & hopefully, we'll get some good pics of away fans at games.
We will crush any "hilarious GIFs" though…
Plus, you can gloat when you land that 9 pointer in the 91st minute!
Email me over your number and i'll add ya ([email protected])
Cheers,
Pab