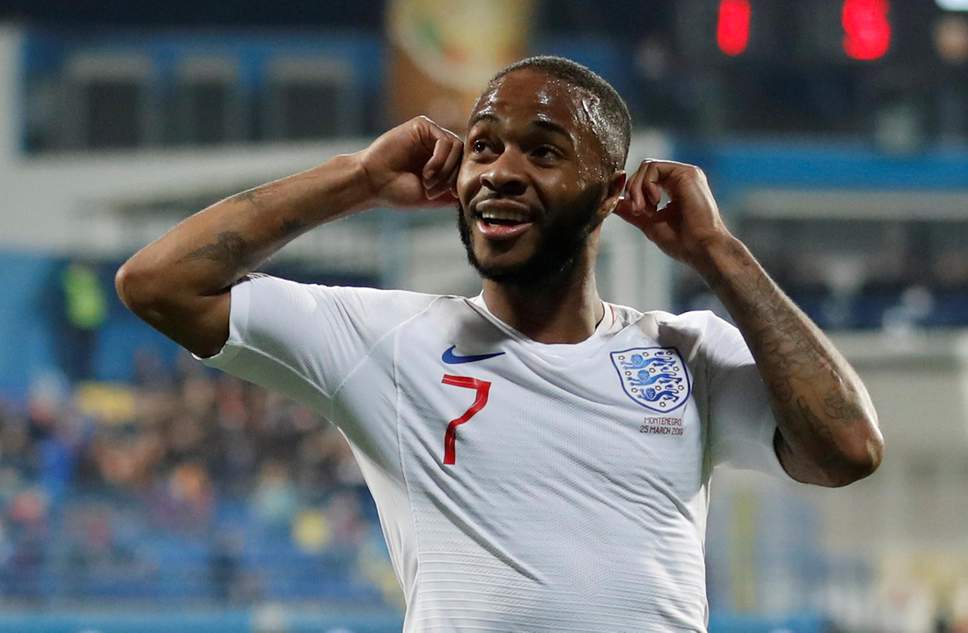 Yep. F*ck off Montenegro…
"International Velvet": The usual wailing & gnashing of teeth had the PAS What's App group lit this week. Tales of "just one goal out", "I'm never playing PAS again" and "check out my 5 correct scores in a row suckers!" streamed through over the extended Week 7.
Love it or loathe it, it's part of the furniture (*spoiler alert* there's two of them coming up next season!) and it's here to stay despite the strong lobbying for National League and Croydon Sunday League Div 2 to be drafted in…
Anyways, nearly two-thirds of competitors scored 30 points or more this week!
Fourteen hit the heady delights of 40 points or more (yes, I'm still dizzy…) and a fab 4 broke through the hallowed nifty fifty…
A whole host of players laid claims to the £20 weekly prize with The Morris Men and Rob C being particularly unlucky.
It was left to a City fan to blaze a trail though and whilst Pete Britton 55 (8) will state his magnificent eight won it for him, I like to think it was Barnsley's 92nd-minute winner at Walsall that really done it!
Very Pep Mr B…
"Road Rage": Quite possibly the highest lowest scores ever on a PAS week this week – only 8 people score twenty points or less for a start.
Astonishingly, Mark S & Mike K managed 21 correct results without a sniff of a correct score…
and didn't finish bottom.
Newcomer Michelle Seddon 19 (1) takes that plaudit, but safe to say it's not really that much to be ashamed of actually!
Correct Score of the Week:
If you got 'em, you got 'em…most popular score was Holland's 4-0 drubbing of Belarus– 27 of youse got that!
Twenty-five got the very annoying 88th minute spoiling Belgium 3 Russia 1
8 got the 3 goal home demolition of Crawley Town
Six got the thrilling France 4 Iceland 0
4 (!) obviously guessed Italy would beat Liechtenstein 6-0
Chris D & George P got the dull-all at Blundell (Park)
Norman L nailed Macclesfield 2 Stevenage 2
However, this week's best correct score goes to John King for his strictly-not-international inspired, Luton 4 Doncaster 0!
Bet of the Week:
Prem KC was on "Bet of the Week" position 33rd in Week 6 so we asked him to provide three results for our "trixie" £3 bet.
And guess what?!
He obviously didn't read the round up either cos he never came back to us!
It's deffo catching…
So, £3 goes on "Bet of the Week" slot 33rd – a good base…
Sam Arora, you're up next! I need your 3 team treble by Friday please! Can the old skooler kick start this…?? Come on Sammy!
Table News:
"Game On":
Pete Britton moves up 3 places to the summit, 4 points ahead of Dan H, who in turn, is thirteen points ahead of Tony M in third.
2 crashed the Top Ten.
"You've Got A Lot To Answer For":
Greg Fleming drops 1 place to the basement slot, three points behind Joe S, who in turn, is 1 point behind Will O…
"Strange Glue":
Highest climber this week, up a whopping 43 places is Neil Meredith– honourable mentions go to Jason M (+31), Nick H (+29), Rich L (+29), Clare T (+22), Stuart F (+22), Pab (+21), Reagon K (+21) and Howard T (+21)
Falling furthest this week, down a whopping 26 places is Ethan Nicklin – dishonourable mentions go to Michelle S (-23), Mike K (-23), Mark S (-23), Andy S (-21), Ric P (-20), Sam C (-17), Ben McK (-16) and Mark J B (-16)
Click here for further details…
PAS Champions League 2018/19 Knockout Stages:
Quarter Final 2nd leg games conclude the ties in Week 8!
Full draw & results can be found here
Dates for your diaries – PAS CL Weeks
Quarter Finals 2nd leg – Week 8
Semi Finals 1st leg – Week 10
Semi Finals 2nd leg – Week 12
Final – the merry month of May ('19)
PAS Cup 2019:
It was the Quarter Finals this week…
Dramarama!
We had –
2 away wins!
4 successful jokers!
1 really successful joker!
2 heartbreakers!
Wow!
Someone won with thirty-one points
And
Someone lost with 37 points!
Jeeez!
PAS Cup Semi Finals draw to follow…
If you lost, you'll get your cash compensation very soon!
All fixtures & results can be found here
Dates for your diaries – PAS Cup Weeks
Semi Finals – Week 11
Final – the merry month of May ('19)
PAS Champions League 2019/20:
In order to be invited to enter the PAS Champions League 2019/20 you will have to finish in the Top 32 after 13 weeks of play. Currently sneaking the last spot is the not beige…Reagon Karki!
Statto Corner
We're a bit statted out….normal service will resume next week!
And Another Thing:
2nd in a series of a few revisits – the PAS Poll continues!
2006 – https://www.pabspace.co.uk/poll2006/
Twitter is dead & so is Instagram – but we've got a What's App group!
Wanna join?
Why?
Well, I send round reminders that you don't have to check your email for.
Erm…some people are quite funny (some are annoying) & hopefully, we'll get some good pics of away fans at games.
We will crush any "hilarious GIFs" though…
Plus, you can gloat when you land that 9 pointer in the 91st minute!
Email me over your number and i'll add ya ([email protected])
Cheers,
Pab