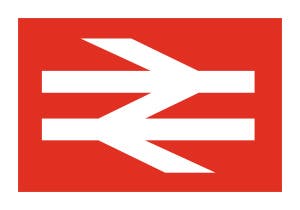 "Let the train cause the pain…"
Usually I have to spend hours (HOURS!) thinking up clever, witty ways to break the news how the week was won, do actual research into who predicted what & source which last minute goal tipped the scales in whose favour…yep, it's hard work over this side folks!
Well, I managed a week off this week as Richard Hirst 38 (6) absolutely walked it this week leaving his nearest rival a good 7 points in his wake! £20 coming your way Tricky – 96th minute consolation goals at MK Dons, eh?!!
ps – 4 bods got 30 points or more…
Innit 'oribble when Mr 2-0 beats your weekly score after you've toiled & laboured for hours (HOURS!) when a simple default would've sufficed. The "default" got 23 points this week – that's eleven more than me – hmmmppph!
Still, our man Down Under, Paul Carter 8 (0) did the decent thing and defaulted the blushes of Joanne McK
Bet his galahs are flaming though…
ps – 9 poor souls got zero correct scores
Correct Score of the Week:
We might as well change this game to "predict-a-XP Goals"…most popular score was Brentford's 1-2 win at Watford – 24 of youse got that!
Four got the dull-all in Boscombe
Four more somehow stumbled on Man City 2 Liverpool 3 (how????)
Ben McK & Richard H thrilled at the thrilling MK Dons 2 Sheffield Wednesday 3
Martin S revelled in the schadenfreude of Arsenal's poor poor show
Luke S revelled in the schadenfreude of Spurs being Spurs
Frankie F nabbed the form book upsetting Stoke 0 Bristol City 1
Gareth M lapped up the injury time joy of Sheff Utd 1 Reading 2
Reagon K was all over the Bank Holiday Monday 0-3 to the Bournemouth
Neil C celebrated the bore draw between Plymouth & Sunderland
Justin C got Huddersfield's "Desmond" with QPR
However, this week's best correct score goes to Norman Lee for his he's-gonna-do-it-again-isn't-he inspired, CR7 3 Norwich 2!
Bet of the Week:
Frankie Fernandez was on "Bet of the Week" position 83rd in Week 9 so we asked her to provide a treble selection for the £3 "trixie" bet.
And guess what?!
The phone's gone…
"I'm going for 3 draws cos "wins" are boring –
Palace-Chelsea
City – Liverpool
Hull – Cardiff"
So, £0 goes on "Bet of the Week" slot 83rd leaving it on £0.93 – ooops!
Damian H & Martin S are at 60th this week….first out the hat was Martin!
Mr S, I need your 3 team selection by Friday evening, please!
Need some of that northern soul sparkle mate…
Table News:
Ben Hogwood slides up 3 places to the summit, 5 points ahead of Simon Lindq, who in turn is four points clear of John N…
No one crashed the Top Ten!
"Def Con One.":
Patricia Fernandez is still bottom, but now only three points behind Tim P, who in turn is 1 point off Joanne McK…
Highest climber this week, up a whopping 21 places is Richard Hirst – honourable mentions go to Ben McK (+15), Charlie H (+11), and John J (+11)
"Karmadrome":
Falling furthest this week, down a whopping 21 places is Paul Carter – dishonourable mentions go to Lee T (-19), Rob C (-12), Ryan G (-11), and Tony M (-12)
Click here for further details…
PAS Champions League Knockout Stages 2021/22:
Semi Final 1st leg games went ahead this week…
It. Was. Erm. Meh!
We had 1 successful joker! 2 away wins! And, 1 hammering!
One won their game with 38 points & one lost their game with 28 points!
All to play for then…sort've
Full fixtures, results & aggregate scores can be found here
Dates for your diaries – PAS CL Weeks
Semi Finals 2nd leg – Week 12
Final – the merry month of May ('22)
PAS Cup 2022:
Aaahhhh the magic of the Cup! Semi Final ties in Week 13!
Here's the draw…
Chris Dixon v Mark Seels
Mike Krasnowski v Matthew Murphy
Full fixtures & results can be found here
Dates for your diaries – PAS Cup Weeks
Semi Finals – Week 13
Final – the merry month of May ('22)
PAS Champions League 2022-23:
In order to be invited to enter the PAS Champions League 2022-23 you will have to finish in the Top 32 after 13 weeks of play. Currently sneaking the last spot is, Darlo's "Mr Big"… Dom Webber!
And Another Thing:
THAT semi final wasn't that exciting…
Twitter is dead & so is Instagram – but we've got a What's App group!
Wanna join?
Why?
Well, I send round reminders that you don't have to check your email for.
Erm…some people are quite funny (some are annoying) & hopefully, we'll get some good pics of away fans at games.
We will crush any "hilarious GIFs" though…
Plus, you can gloat when you land that 9 pointer in the 91st minute!
Email me over your number and i'll add ya ([email protected])
Cheers,
Pab