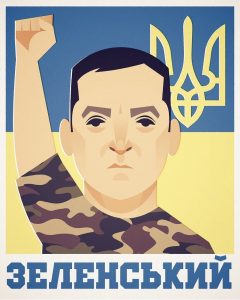 Just say "no"…
"The War Song":
It was a lively Week 3 right up to, erm, Saturday 4.45pm.
A tightly contested field was bunched together as 14 punters reached & breached the 30 point mark.
But only 5 really could have won it. Well, maybe just Charlie H. Or maybe Norman L, Dan M & Lee T might have nicked it.
But then came the 89th & 98th minute drama at Bournemouth & Coventry respectively…
That earned the 5 points that catapulted Kate Slee 40 (7) right to the top, and there she stayed to grip hold of the weekly £20 prize.
Well done Katie – you did it (again!) <winking emoji>
"Do You Really Want to Hurt Me":
Oooof!
Nearly half of us failed to notch up more than 20 points this week.
Five of those suffered the ignominy of collecting zero correct scores…
Those feeling the pain particularly pressing?
Greg Fleming 6 (0) spared the blushes of Luke S and put the family honour in disrepute (again!) <fuming emoji>
Correct Score of the Week:
Bleak…most popular score was Aberdeen's 1-1 draw with Dundee Utd– 26 of youse got that!
Four had Ross County's 3-1 win over St Johnstone
Chris W made us all green by happening upon WBA 0-2 Swansea
Pete C believed in Stevie G. A 0-2 kinda belief…
However, this week's best correct score, and new Best Correct Score of the Season, goes to George Triantafillou for his it-was-all-academic inspired, Oxford United 4 Cambridge United 2!
Bet of the Week:
Mike Krasnowski was on "Bet of the Week" position 60th in Week 2 so we asked him to provide a treble selection for the £3 "trixie" bet.
And guess what?!
Wipeout!
"I'll keep it simple, I haven't kept up enough with North American sports. I'll go with:
Brighton – Aston Villa (Draw)
Bournemouth (Win) – Stoke
Crawley Town – Forest Green Rovers (Win)
Cheers!"
nope, yep & no(!) – shocker!
So, £0 goes on "Bet of the Week" slot 60th – oops!
Chris Dixon is at 45th this week….
Christophe, I need your Toon inspired 3 team treble by Friday, please!
Will you go Mackem?…no pressure!
Table News:
Simon Lindquist & Anders Hoglund make it a double helping of Swede at the top, 4 points ahead of of Andy F in third…
Five crashed the Top Ten!
Luke Stafford drops  13 places to anchor the table, one point behind Paul H, who in turn is 1 point off Greg F…
Highest climber this week, up a whopping 40 places is Kate Slee – honourable mentions go to Charlie H (+35), Dan M (+35), Chris W (+24), Sam A (+23), Dan C (+22), Lee T (+21) and George T (+20)
Falling furthest this week, down a whopping 32 places is Simon Lindsay – dishonourable mentions go to Greg F (-24), Dom W (-23), and Neil M (-21)
Click here for further details…
PAS Champions League Knockout Stages 2021/22:
Round of 16 2nd leg games kick off in Week 4!
Full draw, fixtures & results can be found here
Dates for your diaries – PAS CL Weeks
Round of 16 2nd leg – Week 4
Quarter Finals 1st leg – Week 6
Quarter Finals 2nd leg –  Week 8
Semi Finals 1st leg –  Week 10
Semi Finals 2nd leg – Week 12
Final – the merry month of May ('22)
PAS Cup 2022:
1st Round Proper games went ahead this week…
It. Was. Interesting!
We had 7 successful jokers! 3 hammerings! 8 away wins! 3 close games! And 4 "heartbreakers"!
One won their game with 17 points & one lost their game with 32 points!
Congrats to those who made through!
Full results can be found here
Last Sixteen draw to follow…soon!
Dates for your diaries – PAS Cup Weeks
Last 16 – Week 7
Quarter Finals – Week 9
Semi Finals – Week 13
Final – the merry month of May ('22)
PAS Champions League 2022-23:
In order to be invited to enter the PAS Champions League 2022-23 you will have to finish in the Top 32 after 13 weeks of play. Currently sneaking the last spot is the ready sorted…Dave Crisp!
And Another Thing:
All but one of the payments have come in – thank you all! I'll leave you all alone now  : )
Twitter is dead & so is Instagram – but we've got a What's App group!
Wanna join?
Why?
Well, I send round reminders that you don't have to check your email for.
Erm…some people are quite funny (some are annoying) & hopefully, we'll get some good pics of away fans at games.
We will crush any "hilarious GIFs" though…
Plus, you can gloat when you land that 9 pointer in the 91st minute!
Email me over your number and i'll add ya ([email protected])
Cheers,
Pab