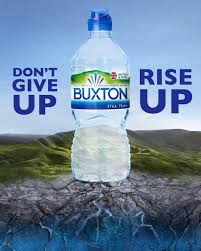 Jack The Lad didn't muddy the waters last season…can you take his crown?
"Believe":
We're back! With a bang!
No, not Arsenal again – PAS!
Although given the sharpness of this update, I could've waxed lyrical about "trusting the process" and how karma works (Granit! Jose is on the phone…) and gone into the absurdness of that new handball rule <sniggers, thinking of OT…>
But I won't…
I'll cut to the chase as it was all about the Swedes this week – and, they deserve a break from pillaging, right?
One Viking quite clearly not in the long boat this weekend was Simon Lindquist 47 (6) who deftly mashed a compatriot just like Hagar The Horrible!
Poor Anders H has Bournemouth's Siriki Dembele to growl at for denying him a weekly win courtesy of that 95th minute goal in Blackpool.
So, congrats Mr L, £20 winging its way back to you ASAP – should secure you one of those natty horned helmets that your ancestors didn't actually wear…*cheeky tongue out emoji*
"Polyesterday":
Did you score 30 points + this week? Wow, we're in awe…
Thirty one of you managed that, but 10 punters couldn't manage more than 15 points this week  – and eleven couldn't muster a correct score!
Shocking.
Not as shocking as Mr 2-0 though eh?
Ahem…
Five disciples of the blanket score also not feeling any joy are Tom Wooldridge-Stevens, Paul Henshaw, Neil Critchlow , Alex Rossi & Dan Hogwood  9 (0).
@Dan – you're suspended from your duties pending a Board enquiry… *rolls eyes emoji*
Correct Score of the Week:
That, mis amigos, is a strong start…most popular score was Bournemouth's late late 1-2 win over Blackpool– 23 of youse got that!
Twenty one had Celtic's merciless deconstruction of Raith Rovers
19 just knew Norwich wouldn't score against Man City for a 0-4
Sixteen were well away with the 1-3 away win for Hibs
13 got West Ham's "Desmond"(RIP) with Leicester City
Eleven were all over the Scottish Cup 0-3 to Dundee
9 doffed a cap to Rangers' 0-3 deconstruction of Annan Athletic
Four had Swansea's 3-1 win over Bristol City
John J, Justin C & Dom W banked the five points on offer for the 2-2 betwixt Forest & Stoke
Jason M, Paul C & Predictz got the dull-all at that bus stop in Hounslow
David G & Rowan M celebrated the bore draw between Port Vale & Northampton
Mark J B & Tim P got Birmingham 3 Luton 0
George T was grateful for the 0-1 Liverpool win over Burnley
David G (again!) turned up WBA 0 Sheff Utd 0. Then sobbed a little bit as he thought of those poor souls who were actually there.
Luke S secretly had his prayers answered by the "Saints of Nil" for the stalemate at the Kirklees Stadium
David G (again! again!) believed in Fat Frank. A 3-0 kinda belief…
I said "Look at me! Yes! Me!" for my little brother approving Portsmouth 4 Doncaster 0
However, this week's best correct score, and therefore Best Correct Score of the Season, goes to Pete Clarke for his I-just-knew-there-was-a-nine-pointer-on-offer inspired, Reading 2 Coventry City 3!
Bet of the Week:
So, we've failed quite spectacularly in the last few seasons on this – actually, we've always failed.
But last season, we did alright. Welllllll, alright(ish)…
So!
We're being brave and we're gonna stick with it to see how we go!
How?
Whoever is on the "Bet of the Week" position for the following week will be asked to provide a treble selection so we can place the allocated £3 for the bet.
The winnings will stay on that slot and collected by the lucky person residing there at the end of Week 13.
Got that? No?!
OK…
The person on 83rd will make the selections for Week 2, the person on 60th in Week 2 will make the selections for Week 3,the person on 45th in Week 3 will make the selections for Week 4 and the person on 33rd in Week 4 will make the selections for Week 5 and back round again to 83rd…yeah?!
Good.
So, youngster Sam Osmond is first up. (ask your Dad first Sam!)
Sammy, I need your 3 selections by Friday please! It can be a home, away or draw. It doesn't have to be football! It can be horses! Or dogs! Or fighting crickets! But not cricket…that's a step too far!
Let's get off to a winning start for a change.
No pressure lad…
Table News:
It's Week 1 – it is what it is! Click here for the full table
Please be aware we lost quite a few players but we can still gain some more (thanks to those of you who recruited the newbies this season – love youse!) – so if you know anyone out there who wants to get involved, put them in touch!
It's never too late…they'll get a, ahem<cough>, respectable Mr 2-0 9pts for Week 1 to boot!
PAS Champions League Knockout Stages 2021/22:
Round of 16 1st leg games kick off in Week 2!
The draw was made (we couldn't afford Frankie's appearance fees for a "live" What's App draw now she's a TikTok sensation…soz) and…
…here is the draw!
The girls stuck together and the families stayed apart!
Champions League Last Sixteen
Andy Chesworth v Simon Buxton
Neil Critchlow v George Triantafillou
Ben McKeown v Paul Vinson
Kate Slee v Samantha Randall
Jack Buxton v Peter Morley
Joanne McKeown v Lily Templeton
Sam Arora v Richard Hirst
Lee Ford v Olly Osmond
Full draw, fixtures & results can be found here
Dates for your diaries – PAS CL Weeks
Round of 16 1st leg – Week 2
Round of 16 2nd leg – Week 4
Quarter Finals 1st leg – Week 6
Quarter Finals 2nd leg –  Week 8
Semi Finals 1st leg –  Week 10
Semi Finals 2nd leg – Week 12
Final – the merry month of May ('22)
PAS Cup 2022: Aaahhhh the magic of the Cup! 1st round is on Week 3…
The draw was made (we couldn't afford Frankie's appearance fees for a "live" What's App draw now she's a TikTok sensation…soz) and…
…here is the draw!
We have the "BFF" derby, a Toon derby, one kid playing her Godfather and the other kid with a chance to knock out the League Champion!
PAS Cup 1st Round Proper
Simon Buxton v Peter Morley
Gareth Morgan v John Jennings
Reagon Karki v Hira Yonzan
Scott Harrison v Pete Britton
David Goggin v Neil Meredith
Chris Dixon v Dom Webber
Ryan Graves v Mark Seels
Jazz Sian v Mike Krasnowski
Rich Lee v Andy Kelly
Lee Ford v Simon Lindquist
Ben McKeown v Kate Slee
Neil Templeton v Ben Hogwood
Jason Morris v Samantha Randall
Lily Templeton v Olly Osmond
Matthew Murphy v Pete Hawdon
Jack Buxton v Luke Stafford
Full draw, fixtures & results can be found here
Dates for your diaries – PAS Cup Weeks
1st Round Proper – Week 3
Last 16 – Week 7
Quarter Finals – Week 9
Semi Finals – Week 13
Final – the merry month of May ('22)
PAS Champions League 2022-23:
In order to be invited to enter the PAS Champions League 2022-23 you will have to finish in the Top 32 after 13 weeks of play. Currently sneaking the last spot are the Don Dada…Nick Hogwood!
And Another Thing:
A lot of the payments have come in – thanks! Anyone who hasn't got round to it, please do as soon as possible – don't make me chase you!
Twitter is dead & so is Instagram – but we've got a What's App group!
Wanna join?
Why?
Well, I send round reminders that you don't have to check your email for.
Erm…some people are quite funny (some are annoying) & hopefully, we'll get some good pics of away fans at games.
We will crush any "hilarious GIFs" though…
Plus, you can gloat when you land that 9 pointer in the 91st minute!
Email me over your number and i'll add ya ([email protected])
Cheers,
Pab