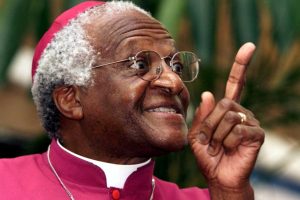 "Drawn to a close…RIP you Ledge!"
"Wet Dream":
*** spoiler alert! ***
I'm writing this like it's that sweet time of year just before you open your presents… y'know, to keep it "real" like the halcyon days of pre-Covid!
You can tell it's the holiday season – people put down crazy scores, crazy scores come in.
Mr 2-0 is oversubscribed as people "forget" or drift off into an alcoholic abyss with little chance of predicting succour.
Form goes out the window & "coupon busters" are celebrated by bookies across the country.
So how do you combat this perennial problem?
Don't ask me, I had Stoke v Fulham as 1-1 & Arsenal to beat Burnley 4-0…
However, as Liverpool netted an 89th minute penalty (it really wasn't, was it!) at Selhurst Park , the miracle of Christmas left Predictz trailing in the wake of Martin Stafford 40 (7)
VAR, late pens and 14 points from the last 4 games of the season – ding, dong! (merrily on high)
Third weekly win of the season for the Staffords & 3rd (!) Christmas (Week 13) in a row for Mr S…
I can just copy n paste this then –
"Sawreetferthee M, eeeyafflaff?!
Art suppin bowt?
Best use that twenty quid, eh?!"
Ahem,
Here's the science bit – 8 of youse managed 30 points or more.
Merry Christmas!
"Oh No":
It's Christmas, there are crazy scores expected and there's last minute (online) shopping to be done.
Why bother doing your scores?
Me, Ben H, David G & Mike K are wondering just that in a week where 5 of us only managed no more tha 15 points.
Someone who really didn't have a Scooby this week was the usually high achieving Tony Morris 10 (1) – don't let The Syndicate run you down T, come back brighter!
Correct Score of the Week:
Slim pickings…most popular score was QPR's 1-2 win at Coventry – 22 of youse got that!
Nineteen go the very annoying 89th minute spoiling, outrageous ,Crystal Palace 1 Liverpool 3
10 doffed a cap to West Brom's 3-0 deconstruction of Peterboro
Ben McK, Frankie F & Pete C got the dull-all at Gander Green Lane
Pete B & Rob C thrilled at the thrilling Bristol City 3 Cardiff City 2
Sam A & Eddie O obviously guessed Wigan would beat Gilliongham 3-2
Rich L was well away with the 1-3 away win for Mansfield
However, this week's best correct score goes to Yours Truly for my at-effing-last-i'm-back-baby inspired, Southampton 1 Man City 1!
Bet of the Week:
Danny Ashworth was on "Bet of the Week" position 60th in Week 12 so we asked him to provide a treble selection for the £3 "trixie" bet.
And guess what?!
We struck again!
Away wins for…
QPR – yes! Late and great…
Millwall – no, they don't like to be beside the seaside do they!
Wolves – yes (go on the drone!)
So, £6.55 goes on "Bet of the Week" slot 60th leaving it on a merry £9.63!
Great effort from all our BoTWers this season.
Say it quietly, but I think we may be onto something here…or maybe not.
Table News:
Two crashed the Top Ten!
Highest climber this week, up a whopping 19 places is Martin Stafford – honourable mentions go to Dan W (+18), Predictz (+14), Pete B (+11) and Pete C (+11)
"Too Late Now":
Falling furthest this week, down a whopping 13 places is Tony Morris – dishonourable mentions go to Paul C (-11), and Bijay L (-10)
Full season update is imminent once I can work out what day it is…
Actually, I'll get it done before you the new season starts – honest!
Then you can click here for further details…
PAS Champions League Knockout Stages 2021/22:
Last Sixteen draw coming your way soon!
Dates for your (next year) diaries – PAS CL Weeks
Last 16 1st leg – Week 2
Last 16 2nd leg –  Week 4
Quarter Finals 1st leg – Week 6
Quarter Finals 2nd leg –  Week 8
Semi Finals 1st leg –  Week 10
Semi Finals 2nd leg – Week 12
Final – the merry month of May ('21)
PAS Cup 2021:
Congrats if you finished in the Top 32 – you're in the Cup. Magic!
Draw to follow…
Dates for your (next year) diaries – PAS Cup Weeks
1st Round – Week 3
Last 16 – Week 7
Quarter Finals – Week 9
Semi Finals – Week 13
Final – the merry month of May ('21)
And Another Thing:
"Vibrant" – Greta / "Icarus" – Fana Hues / "Polaris" – Damon Albarn / Children Of The Internet (HAAI Rework)" – Future Utopia / "Yoga Town" – Super State / "Do It" – Iraina Mancini / "How Can I Make It OK?" – Wolf Alice / "405" – Metronomy / "Wet Dream" – Wet Leg / "Time Out Of My Mind" – Lou Hayter / "Solar Power" – Lorde / "How Can I Help You" – Self Esteem / "Scratchcard Lanyard" – Dry Cleaning / "Apricots" – Bicep / "Bloomsday" – Samantha Crain / "Only For Tonight" – Pearl Charles / "Solarised" – Jane Weaver / Green Eyes" – Arlo Parks / "John L" – Black Midi / "Medicated" – Du Blonde / "No Pressure" – Field Music / "Second Time" – The Goa Express / "The Return" – Lightning Bug / "My Perfect Energy" – Little Simz
Go buy 'em kids, if you can afford it!
Remember, Spotify is the devil…
Thank you for taking part in the weirdest season ever – we couldn't do it without you!
Please come back soon. Very soon!
Actually, it will be mid-February – fear not, you'll be getting a constant stream of reminders!
Oh, and bring some friends…
Special thanks to Dan & Dave once again for all their tireless work behind the scenes – they've been ironing out the glitches as always and looking how to improve your user experience…  : )
Prize Money Update  – League prize money will be paid out pronto! (Less your entry fee for next season, natch…)
Merry Christmas, now go wash your hands…
Pab