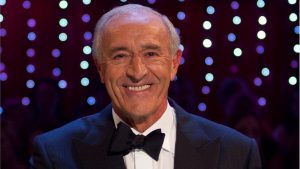 "Seven!"
"Sweet Dreams (Are Made Of This)":
Another old-skool PAS week (in that a lot of scores went the way they were supposed to!) meant that it was a close congested field once again.
Despite that, only 9 players (including me! Yes. Me!) scored thirty points or more.
This kind of form has definitely come too late for most (moi, again!) and maybe we'll have one last competitive round for the end of the season… which looks like it may be just in time (gulp!)
Anyway, eight of us got a bit giddy at the thought of winning the £20 when the last game was postponed due to Covid (actually, will we get the last week in? Should we abandon the season if we don't??!) but what we didn't bargain for, was one PAS old-skooler's relentless march to the top with quite an astonishing performance!
Ryan Graves 42 (7) quietly notched up his correct scores with a flurry of 1-1, 2-1 & 1-0 scorelines and only failed to predict the correct result of eight games!
Accumulator nirvana!
Bravo mi Bromley (or is Beckenham?!) amigo – will that "score" contribute to a punt on a Liverpool treble this season??!
Meanwhile…
At the other end, 15 punters couldn't manage any more than fifteen points this week.
Twelve shied away from a single correct score but thankfully the shame of not getting into double figures was swerved this week.
So, who had their head hanging in embarrassment?
Darren McCarthy & Mark J Brown 13 (1) brought up the rear togevver. So they can hold hands in some sort of Mersyside harmony PR…
Oh… Wait! Mr McC doesn't support Liverpool anymore! Scratch that then…
Correct Score of the Week:
Didn't we do well…most popular score was Derby's 1-0 win over Blackpool– 19 of youse got that!
Eight got Birmingham City's "Desmond" with Cardiff City
7 celebrated the bore draw between Stoke & Middlesbro
Six banked the five points on offer for the 2-2 betwixt Bradford City & Sutton Utd
4 doffed a cap to The Arsenal's 3-0 deconstruction of Southampton
Paul C & Moi got the dull-all at Turf Moor
Mike K & Tim P nailed the last minute Hull City 2 Bristol City 2
David G said "Look at me! Yes! Me!" for his Crystal Palace 3 Everton 1
Richard H thrilled at the thrilling Ross County 3 Dundee 2
However, this week's best correct score goes to Patricia Fernandez for her it's-like-1970-all-over-again inspired, Chelsea 3 Dirty Leeds 2!
Bet of the Week:
Norman Lee was on "Bet of the Week" position 45th in Week 11, so we asked him to provide a treble selection for the £3 "trixie" bet.
And guess what?!
It was close…
"I hope this reaches you –  these are my three for bet of the week
Brentford – yes! last minute!
Millwall – no! no one likes them…
Hull – nooo! last minute!
all to win
Cheers" – Norm
So, £0 goes on "Bet of the Week" slot 45th, leaving it on £0  – do not land here next week!
Danny Ashworth is at 60th this week….
Daniel(san), I need your 3 choices for a trixie by Friday, please!
Give us some Christmas cheer!
Table News:
Jack Buxton makes his move and goes 6 points ahead of Matthew M, who in turn is nine points in front of Chris D…is it a one horse race now?
Two crashed the Top Ten.
Eddie Osborne stays bottom, now four points behind Robert H, who in turn is 3 points adrift of Predictz…
"It's Alright (Baby's Coming Back)":
Highest climber this week, up a whopping 20 places is Richard Hirst – honourable mentions go to Ryan G (+19), Neil O (+12), Paul S (+11), and Julian F (+10)
Falling furthest this week, down a whopping 14 places is Darren McCarthy  – dishonourable mentions go to Dan C (-11), Rob C (-10), and Anders H (-10)
Click here for further details…
PAS Champions League Knockout Stages 2021/22:
Matchday 6 Group games – the last of the group stage!
It. Was. Telling.
We had 15 successful jokers! 5 hammerings! And, 5 away wins!
One won their game with 20 points & 1 lost theirs with 30 points!
The groups are now concluded – congrats to the Last Sixteen!
We had unblemished records in Groups A & G, a love story in Group B, "goal difference" deciding between all four in Group C (spoiler alert – arrrrrggghhhhhhh!), one "goal" deciding Group D, easy rides in Groups E, F & H….
Dates for your diaries – PAS CL Weeks
Knockout rounds – PAS Lucky 13 Spring 2022
Final tables can be found here
PAS Cup 2022:
In order to be invited to enter the PAS Cup 2022 you will have to finish in the Top 32 after 13 weeks of play. Currently sneaking the last spot is not an alpaca…Bijay Lama!
And Another Thing:
Twitter is dead & so is Instagram – but we've got a What's App group!
Wanna join?
Why?
Well, I send round reminders that you don't have to check your email for.
Erm…some people are quite funny (some are annoying) & hopefully, we'll get some good pics of away fans at games.
We will crush any "hilarious GIFs" though…
Plus, you can gloat when you land that 9 pointer in the 91st minute!
Email me over your number and i'll add ya ([email protected])
Cheers,
Pab