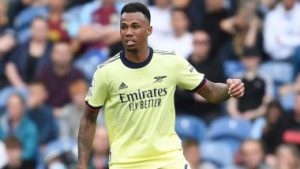 "Bat man ain't robbin'…"
"Got You":
Yet another unpredictable week (no, really…) wreaked havoc on perfectly sensible predictions (you can see where i'm going here…) to produce a week where a mere 16 players registered 30 points or more.
But it was close at the top – all sixteen could've won the £20 weekly prize!
Bijay L had a couple of 5 pointers to go with his 8 pointer, but then faded away on Sunday.
Alex R actually did his scores and nailed his beloved Liverpool's 4-0 scoreline…only to ebb away after a strong Sunday start.
Matthew M was in the box seat and odds-on to top the week after notching that Celtic 1-2 – but then inexplicably thought that Man Yoo AND Derby would prevail. No, really…
That left the door open for yet more Geordie joy this season as Chris Dixon 39 (6) saw Andre Gray's 90th minute winner secure his 1-2 QPR prediction edge him over the line for the second time this season…
Congrats Ant (or is it Dec?) you can use your winnings to get a nice haircut like Eddie now can't ya! (man)
"GFY":
This season is horrible, right?
Eleven of youse didn't go beyond the 15 point marker this week
5 didn't register a correct score.
Only one though didn't get to double figures this week.
Danny Ashworth 8 (0) is feeling that Ole-type crashing feeling as he falls asleep at the wheel…
Correct Score of the Week:
Please make it stop…most popular score was QPR's 1-2 win at Derby – 22 of youse got that!
Fourteen got the 1-3 Teddy Bears win over Livingston
14 more had Liverpool's merciless deconstruction of Southampton
Five got the dull-all at The Posh
4 got Bournemouth's "Desmond" with Coventry City
Bijay L got Dundee 3 Motherwell 0
Paul C celebrated the bore draw between Norwich & Wolves
However, this week's best correct score goes to newbie Damian Heavern for his I-did-a-Red-Bull-warm-up-too-inspired, Leicester 4 Watford 2!
Bet of the Week:
Richard Hirst was on "Bet of the Week" position 83rd in Week 9, so we asked him to provide a treble selection for the £3 "trixie" bet.
And guess what?!
It's not going to plan….
"My bet is Huddersfield, Mk Dons and Bradford (all to win)"
No, yes, no…
So, £0 goes on "Bet of the Week" slot 83rd, leaving it on £6.15  – shame…
Daniel Hughes  is at 33rd this week….
Dan, I need your 3 choices for a trixie by Friday, please!
Can you get us…something?!
Table News:
Matthew Murphy maintains pole position but now 10 points ahead of Jack B, who in turn is two points in front of Chris D…
One(!) crashed the Top Ten.
Predictz slips 4 places to the back of the pack , four points behind Moi, who in turn is 6 points adrift of Dan W…
Highest climber this week, up a whopping 20 places is Damian Heavern – honourable mentions go to Bijay L (+19), Andy F (+18), Paul H (+16), Matt W (+14), Alex R (+19), and Richard H (+14)
"Monsoon Rock":
Falling furthest this week, down a whopping 17 places is Danny Ashworth  – dishonourable mentions go to Nick H (-11), Jamie S (-11), Stuart F (-15), Joanne McK (-13), Chris B (-13), Sam A (-13) and Neil C (-15)
Click here for further details…
PAS Champions League Knockout Stages 2021/22:
Matchday 5 Group games went ahead this week…
It. Was. Messy.
We had 13 successful jokers! 3 really successful joker! 7 hammerings! 1 heartbreaker! 1 close game! And, 7 away wins!
One won their game with 14 points & 1 lost theirs with 29 points!
This is it now…but Paul V, Jack B & Lee F join Olly O, Kate S & Samantha R in the knockout stages and can play the kids in MD 6!
Dates for your diaries – PAS CL Weeks
Matchday 6 – Week 12
Full fixtures & results can be found here
PAS Cup 2022:
In order to be invited to enter the PAS Cup 2022 you will have to finish in the Top 32 after 13 weeks of play. Currently sneaking the last spot are the inseparable …Scott Harrison & Daniel Hughes!
And Another Thing:
I give up…
Twitter is dead & so is Instagram – but we've got a What's App group!
Wanna join?
Why?
Well, I send round reminders that you don't have to check your email for.
Erm…some people are quite funny (some are annoying) & hopefully, we'll get some good pics of away fans at games.
We will crush any "hilarious GIFs" though…
Plus, you can gloat when you land that 9 pointer in the 91st minute!
Email me over your number and i'll add ya ([email protected])
Cheers,
Pab