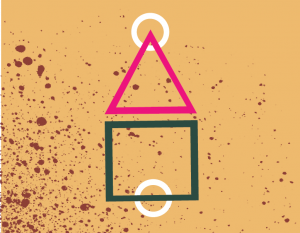 Erm, if you got less than 15 points this week…
"The Best":
After last week's mediocrity, it had to be a better week, eh? Well, for me at least, no!
Around a dozen people were in with a shout of nabbing the £20 prize (61 punters scored 20 points or more this week – which is good but also a bit rubbish for the others…ahem) but it was my ol' drinking in Dublin Darlo mucker that managed to steal the accolade by way of that Liverpool thriller – or maybe the fact he had the temerity to put Blackpool down to win. From the ridiculous to the sublime…
Ben McKeown 39 (7) just pipped Lee F and fended off late challenges from Peter M & Steve M – howay!
Don't be wasting that dosh on stotties, Broon & a St Maxim- i'll stop now…
"Monster":
We've got 92 real people playing this season (well done us & thanx to all who recruited a "newbie"!) but it would seem, with volume, comes complacency!
One third couldn't manage more than 19 points this week as correct scores were even more elusive than usual.
However, only 2 players registered "zero" in the column marked "CS" – and single-digit scores were attributed to only one.
Which one?
Dan Clarke 8 (1) you really are all alone this week…
Correct Score of the Week:
And back down to earth…most popular score was Tim's 1-2 win at Aberdeen– 25 of youse got that!
Eighteen banked the thrilling five points on offer for the 2-2 betwixt Liverpool & Citeh
9 got the Eagles "Desmond" with the Foxes
Five celebrated the bore draw between Derby & Swansea
Five more were grateful for the 3-1 Chelski win over Southampton
4 turned up Burnley 0 Norwich 0. Then sobbed a little bit as he thought of those poor souls who were actually there…
Ben McK & Mark S obviously guessed St Johnstone would beat Dundee 3-1
Reagon K was all over the 0-2 to new boys Sutton Utd
Greg F saw his typo come good on the game at Stoke on Friday
However, this week's best correct score (and new Correct Score of the Season!) goes to Rob Currin for his I-like-exciting-posh-things-but-not-United inspired, Peterborough 2 Bristol City 3!
Bet of the Week:
Dan Hogwood was on "Bet of the Week" position 83rd in Week 1 so we asked him to provide a treble selection for the £3 "trixie" bet.
And guess what?!
He went big, and…
Boom!
Burnley to beat Norwich – ooooooh, no
Reading to win at Cardiff – aaaahhhhhh, yes
QPR to beat PNE – aaaahhhhhhhh, yes
So, £6.15 goes on "Bet of the Week" slot 83rd  – great start!
Justin Corliss is at 60th this week….
Mr C, I need your 3 choices for a trixie by Friday, please!
They can be any choice you want btw – BTTS? Goalscorers? A mixture??!
They don't even have to be football! Horses? American Football? Golf?? Strictly??! Actually…
Table News:
Pete Britton moves up four places to the top, 2 points ahead of Lee F who, in turn, is one correct score ahead of Steve M in third…
Five crashed the Top Ten.
Dan Clarke is having a baptism of fire as he drops two places to the bottom, seven points behind Neil T, who in turn is 1 point adrift of Howard T…
Highest climber this week, up a whopping 72 places is  Ben McKeown – honourable mentions go to Peter M (+52), Chris B (+35), Alex R (+33), Bry D (+43) and Simon T (+51)
"Girl Crush":
Falling furthest this week, down a whopping 44 places is Andy Fowler  – dishonourable mentions go to Rich L (-29), David G (-26), Moi (-26), Ryan G (-35), Lily T (-26), Debbie L (-35) and Luke S (-38)
Click here for further details…
PAS Champions League Knockout Stages 2021/22:
Matchday 1 Group games went ahead this week…
It. Was. Erm. Exciting?
We had 11 successful jokers! 5 really successful jokers! 7 hammerings! 1 heartbreaker! And, 9 away wins!
One won their game with 17 points & 1 lost theirs with 31 points!
Early doors people, early doors…
Full fixtures & results can be found here
Dates for your diaries – PAS CL Weeks
Matchday 2 – Week 4
Matchday 3 – Week 6
Matchday 4 – Week 8
Matchday 5 – Week 10
Matchday 6 – Week 12
PAS Cup 2022:
In order to be invited to enter the PAS Cup 2022 you will have to finish in the Top 32 after 13 weeks of play. Currently sneaking the last spot is a fruity Italian Red…Alex Rossi!
And Another Thing:
Just a few of you to pay up and then we can reveal the prize money! So hurry up Mark J B, Matt W and Julian F!
Oh, and this…
Twitter is dead & so is Instagram – but we've got a What's App group!
Wanna join?
Why?
Well, I send round reminders that you don't have to check your email for.
Erm…some people are quite funny (some are annoying) & hopefully, we'll get some good pics of away fans at games.
We will crush any "hilarious GIFs" though…
Plus, you can gloat when you land that 9 pointer in the 91st minute!
Email me over your number and i'll add ya ([email protected])
Cheers,
Pab