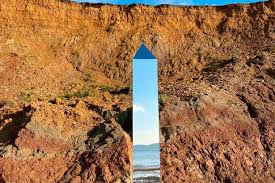 PAS teaser campaign picks up pace…
It was an above average week this week, even Mr 2-0 sat happily in the middle on 30 points!
Bah.
But average it was not at the top of the weekly pile – it was a right ol' ding dong!
Thirty eight players breached 30 points or more and five of them produced our very own Super Saturday. And Sunday…and Monday.
Paul H was right up there on Sunday morning – but then spluttered until Monday night.
Ben McK made a surprise foray to the top table but fizzled out after 4 points from Vardy's 90th minute party piece.
John J looked really good for a weekly win but faded after 8 points gifted courtesy of a Jermaine Defoe last minute goal (grrrrr!)
That left Howard Thomas 43 (7) out front and odds on for a top bins accolade.
However, putting faith in Arsenal & Celtic these days is a dangerous, nay, foolish pursuit…
On to Monday then, and Tony Morris 43 (7) couldn't have possibly envisaged his 1-2 Southampton prediction coming in (HOW was that a pen??!) but, come in it did!
So we have joint winners splitting the £20 prize…and Tony M's second of the season!
Well played chaps, shame those overpriced Christmas market mulled wines aren't around this year eh?!
Or not…
Seven of us suffered the nightmare (well) before Christmas this week.
As Mr 2-0 lorded it up on 30 points, we hit the misery of not even getting beyond 15 points.
Four of us didn't register a correct score.
We all managed to get into double figures though! Ummmm, yay?
David Goggin 11 (0) you were marginally the worst of us all…
Egg nog?
Correct Score of the Week:
No ideas…most popular score was Southampton's 1-2 win at Brighton– 34 of youse got that!
Thirty four more had Chelsea's 3-1 win over Leeds
27 got the very annoying last minute spoiling Ross County 0 Rangers 4
Eleven just knew West Ham would score against Man Utd for a 1-3
Ben H, Rob C & Reagon K were grateful for the 3-1 Coventry win over Rotherham
Patricia F & Paul V believed in St Johnstone. A 1-1 kinda belief…
Ben McK nabbed the form book upsetting Bristol City 0 Birmingham City 1
However, this week's best correct score goes to Justin Corliss for his now-the-Kopites-are-back inspired, Liverpool 4 Wolves 0!
Bet of the Week:
Paul Carter was on "Bet of the Week" position 33rd in Week 10 so we asked him to provide a treble selection for the £3 "trixie" bet.
And guess what?!
3 away wins
Bournemouth – whoomp!
Rangers – whoomp!
Aberdeen – whimper!
So, £1.70 goes on "Bet of the Week" slot 33rd bringing it to a lively £5.10!   Whoo!
George Triantafillou is at 45th this week…
Cobber, I need your 3 team treble by Friday lunchtime please – can you get the first full house?!
Table News:
Danny Ashworth stays top, 8 points clear of Pete B who in turn is sixteen points ahead of Paul S in third…it is all over now.
Three crashed the Top Ten.
Darren McCarthy slipped three places to the basement spot, five points behind Stuart F who in turn is 2 points off Neil O…
"Ooo La La La":
Highest climber this week, up a whopping 32 places is Howard Thomas – honourable mentions go to John J (+24), Mark S (+28), Nick W (+24), Pete H (+17), and Paul D (+16)
"Why Can't I Get Next To You":
Falling furthest this week, down a whopping 26 places are sobbing Gooners together El Presidente & Will Oppong – dishonourable mentions go to Mike L (-22), Debbie L (-18), Jamie S (-19), Glynn F (-17), Andy F (-20), and Gary McC (-16)
Click here for further details…
PAS Champions League Knockout Stages 2020/21:
As you're well aware we had to postpone last season's competition at the quarter final stage.
We're carrying them over to Lucky 13 Spring '21
George Triantafillou v Tony Morris
Mark Seels v Jerry Storer
Ben McKeown v Arthur Harrison
Ric Pardoe v Paul Carter
So…yeah!
Dates for your (next year) diaries – PAS CL Weeks
Quarter Finals 1st leg – Week 3
Quarter Finals 2nd leg –  Week 6
Semi Finals 1st leg –  Week 9
Semi Finals 2nd leg – Week 12
Final – the merry month of May ('21)
PAS Cup 2021:
As you're well aware we had to postpone last season's competition at the quarter final stage.
We're carrying them over to Lucky 13 Spring '21
Neil Templeton v Dan Hogwood
Pab v Tony Morris
Jason Morris v George Triantafillou
Rob Currin v Angelo Harrop
So…yeah!
Dates for your (next year) diaries – PAS Cup Weeks
Quarter Finals – Week 5
Semi Finals – Week 10
Final – the merry month of May ('21)
And Another Thing:
"The Slow Rush" – Tame Impala
"Disco Volador" – The Orielles
"Supervision" – La Roux
Go buy 'em kids, if you can afford it!
Remember, Spotify is the devil…
You got a 2020 recommendation? Answers on a postcard (or if you've no stamps, send me an email)
Twitter is dead & so is Instagram – but we've got a What's App group!
Wanna join?
Why?
Well, I send round reminders that you don't have to check your email for.
Erm…some people are quite funny (some are annoying) & hopefully, we'll get some good pics of away fans at games.
We will crush any "hilarious GIFs" though…
Plus, you can gloat when you land that 9 pointer in the 91st minute!
Email me over your number and i'll add ya ([email protected])
Cheers, now go wash your hands…
Pab