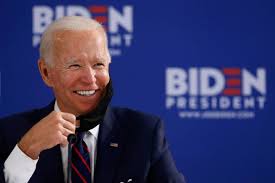 You got the flo', Joe…Keep Spread The Faith!
"Confetti":
I'll keep it brief, we've got a BIG International Week looming…
Seven happy souls managed 30 points or more this week and my, they were a tight bunch.
Emerging from the peleton was tough – Matt W put in a big shout heading the way in the final sprint, courtesy of a 2 x 9 pointers!
And he looked set to win but missing the first game proved to be costly…
That paved the way for newcomer Gary McCarthy 36 (5) to swoop in thanks to a double last-minute gift!
That West Ham 91st minute winner + Lookman's horrorshow secured his first weekly £20 prize!
Or maybe it was that Pompey draw that nosed him in front of Danny A on the line?
Play up!
"If I Could Talk I'd Tell You":
Did you suffer like the 15 that scored fifteen points or less?
No one dipped so low as single digits though.
But, 11 got zero correct scores.
The worst?
Bijay Lama & Hira Yonzan 10 (0).
Bless! Like peas in a point averse pod….come back brighter boys!
Correct Score of the Week:
Wow…most popular score was Huddersfield's 1-1 draw with Luton– 25 of us got that!
Nine got Ipswich's "Desmond" with Pompey
7 thrilled at the thrilling Harrogate 4 Skelmersdale Utd 1
Six had Blackburn's 3-1 win over QPR
6 more made us all green by happening upon Chelsea 4-1 Sheff Utd
Five got the dull-all at Hillsborough
4 just knew Birmingham would score against Bournemouth for a 1-3
Four more doffed a cap to Celtic's 1-4 deconstruction of Motherwell
Simon Linds & my mum believed in Darlo. A 1-2 kinda belief…
Chris B & Glynn F celebrated the bore draw between Brentford & Boro
Dave N & Martin S turned up Brighton 0 Burnley 0. Then sobbed a little bit as they thought of those poor souls who could've been there.
Howard T & Mike L nabbed the form book upsetting Everton 1 Man Utd 3
Richard H & Eddie O banked the nine point  3-2 betwixt Watford & Coventry
Greg F was grateful for the 0-1 Plymouth win at Charlton
Harry H had the very annoying last minute spoiling West Ham 1 Fulham 0
Matt W said "Look at me! Yes! Me!" for his Scunthorpe 2-3 Solihull Moors
However, this week's best correct score goes to Simon Buxton for his I-bet-Pab-had-one-four-so-i'll-go-one-bigger inspired, FC United of Manchester 1 Doncaster Rovers 5!
Bet of the Week:
Ben Hogwood was (eventually!) on "Bet of the Week" position 33rd in Week 6 so we asked him to provide a treble selection for the £3 "trixie" bet.
And guess what?!
We won!
Dunfermline (away at Ayr) – didn't get in…
Hearts (home to Inverness) – get in!
Raith Rovers (home to Greenock Morton) – get in!
So, £2.15 goes on "Bet of the Week" slot 33rd taking it to £3.40!       : )
Neil Meredith is at 45th this week…
Mr M, I need your 3 team treble by Friday lunchtime please!
Table News:
Danny Ashworth remains top, now 12 points clear of Alex T who in turn is now fourteen points ahead of Pete B in third…is this the breakaway for the title?
One(!) crashed the Top Ten.
Ben McKeown remains bottom, now four correct scores behind Stuart F who in turn is 3 points off Rob C…
Highest climber this week, up a whopping 39 places is Gary McCarthy – honourable mentions go to Richard H (+24), Eddie O (+22), Simon B (+30), Matt W (+26) and John J (+16)
"Rudderless":
Falling furthest this week, down a whopping 31 places is Bijay Lama – dishonourable mentions go to Hira Y (-20), Anders H (-16), Sam C (-15), Steve M (-19) and Patricia F (-20)
Click here for further details…
PAS Champions League Knockout Stages 2020/21:
As you're well aware we had to postpone last season's competition at the quarter final stage.
We're carrying them over to Lucky 13 Spring '21
George Triantafillou v Tony Morris
Mark Seels v Jerry Storer
Ben McKeown v Arthur Harrison
Ric Pardoe v Paul Carter
So…yeah!
Dates for your (next year) diaries – PAS CL Weeks
Quarter Finals 1st leg – Week 3
Quarter Finals 2nd leg –  Week 6
Semi Finals 1st leg –  Week 9
Semi Finals 2nd leg – Week 12
Final – the merry month of May ('21)
PAS Cup 2021:
As you're well aware we had to postpone last season's competition at the quarter final stage.
We're carrying them over to Lucky 13 Spring '21
Neil Templeton v Dan Hogwood
Pab v Tony Morris
Jason Morris v George Triantafillou
Rob Currin v Angelo Harrop
So…yeah!
Dates for your (next year) diaries – PAS Cup Weeks
Quarter Finals – Week 5
Semi Finals – Week 10
Final – the merry month of May ('21)
And Another Thing:
"The Universal Want" – Doves
"Working Men's Club" – Working Men's Club
"Kitchen Sink" – Nadine Shah
Go buy 'em kids, if you can afford it!
Remember, Spotify is the devil…
You got a 2020 recommendation? Answers on a postcard (or if you've no stamps, send me an email)
Twitter is dead & so is Instagram – but we've got a What's App group!
Wanna join?
Why?
Well, I send round reminders that you don't have to check your email for.
Erm…some people are quite funny (some are annoying) & hopefully, we'll get some good pics of away fans at games.
We will crush any "hilarious GIFs" though…
Plus, you can gloat when you land that 9 pointer in the 91st minute!
Email me over your number and i'll add ya ([email protected])
Cheers, now go wash your hands…
Pab