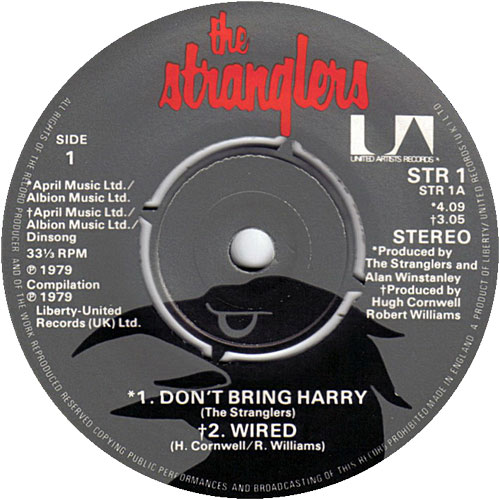 "If only Stuart Pearce was by Gareth Southgate's side…"
"Do You Remember The First Time?":
It was a lively Week 3 especially on the What's App group!
There was plenty of wailing & gnashing of teeth about the lottery that International Week brings to our scoresheet door.
One of us had the temerity to post the following –
"Seeing as United and Liverpool think they can change football to suit themselves, can we have a similar pas revolution? I accept I'm one of the middle ranking players lucky to have a vote but if they can threaten to get rid of the league cup then surely we can get rid of international week?"
As you can imagine, that ruffled my feathers and made my heckles bristle  – but hey, we're all groovy at PAS so we welcome thoughts and suggestions with open arms…
Anyway,
A tightly contested field was bunched together as 12 punters reached & breached the 30 point mark.
A good few of those 14 could have won it (well, if 4 counts as a "good few")
Then came the goalless-fests…
Two of those 5 pointers catapulted Martin Stafford 43 (8) right to the top, cemented by a Van Beek equaliser and a maiden international goal for the darling of "Sunderland Til I Die", Johnny Willimas.
All that made sure he kept a grip on the weekly £20 prize, edging out a gallant Dom W.
So, Mr Stafford, seeing as International Week shouldn't even grace our glorious game, should the "tainted" winnings also be binned off?  <thinking emoji>
Oooof!
Over a third of the runners and riders failed to notch up more than 15 points this week.
Four of those suffered the ignominy of collecting zero correct scores…
Who felt the pain particularly pressing?
Andy Smith 10 (0), the blushes are all yours mate…
Correct Score of the Week:
Like London busses this week…most popular score was Croatia's 2-1 win over Sweden– 31 of youse got that!
Seven turned up Rep of Ireland 0 Wales 0. Then sobbed a little bit as he thought of those poor souls who were actually there (hmmm, actually, no one was there…)
6 doffed a cap to A Selecao's 3-0 deconstruction Sweden
Five celebrated the bore draw between Liechtenstein & San Marino
Mark J B & Will O were all over the Nordic derby (?) 0-3 to Norway
Dom W got the dull-all in Poland
Martin S secretly said prayers the "Saints of Nil" for the stalemate at Stade Francais
However, this week's best correct score goes to Mike Lyons for his I-didn't-get-distracted-by-international-games inspired, Swindon 0 AFC Wimbledon 1!
Bet of the Week:
Mark J Brown was on "Bet of the Week" position 33rd in Week 2 so we asked him to provide a treble selection for the £3 "trixie" bet.
And guess what?!
We won!
Ireland to beat Wales – nope!
Spain to beat Switzerland – yep!
Germany to beat Ukraine – yep!
So, £1.25 goes on "Bet of the Week" slot 33rd – welllllll, it's a start innit.
Chris Dixon is at 45th this week….
Mr D , I need your 3 team treble by, erm, now, please!
Table News:
"Party Hard":
Alex Taylor goes up 2 places to go 4 points clear of Dom W who in turn is three points ahead of Lee F in third…
Six crashed the Top Ten.
My Mum drops six places to a very familiar place, two points behind Ben McK who in turn is one point off Andy S…
"Sunrise":
Highest climber this week, up a whopping 60 places is Martin Stafford – honourable mentions go to Mark J B  (+29), Danny A (+36), Paul S (+27), Glyn F (+29), Pete B (+34), Nick H (+34), Chris D (+56), Anders H (+49) and Hira Y (+29)
"Mis-Shapes":
Falling furthest this week, down a whopping 39 places is Alex Rossi – dishonourable mentions go to Tim P (-27), Stevie M (-30), David G (-37), Paul D (-29), John J (-26), Angelo H (-30) and Rich L (-28)
Click here for further details…
PAS Champions League Knockout Stages 2020/21:
As you're well aware we had to postpone last season's competition at the quarter final stage.
We're carrying them over to Lucky 13 Spring '21
George Triantafillou v Tony Morris
Mark Seels v Jerry Storer
Ben McKeown v Arthur Harrison
Ric Pardoe v Paul Carter
So…yeah!
Dates for your (next year) diaries – PAS CL Weeks
Quarter Finals 1st leg – Week 3
Quarter Finals 2nd leg –  Week 6
Semi Finals 1st leg –  Week 9
Semi Finals 2nd leg – Week 12
Final – the merry month of May ('21)
PAS Cup 2021:
As you're well aware we had to postpone last season's competition at the quarter final stage.
We're carrying them over to Lucky 13 Spring '21
Neil Templeton v Dan Hogwood
Pab v Tony Morris
Jason Morris v George Triantafillou
Rob Currin v Angelo Harrop
So…yeah!
Dates for your (next year) diaries – PAS Cup Weeks
Quarter Finals – Week 5
Semi Finals – Week 10
Final – the merry month of May ('21)
And Another Thing:
NZCA Lines – "Pure Luxury"
Liz Lawrence  – "Pity Party"
Fontaines DC – "A Hero's Death"
Go buy 'em kids, if you can afford it!
Remember, Spotify is the devil…
You got a 2020 recommendation? Answers on a postcard (or if you've no stamps, send me an email)
Twitter is dead & so is Instagram – but we've got a What's App group!
Wanna join?
Why?
Well, I send round reminders that you don't have to check your email for.
Erm…some people are quite funny (some are annoying) & hopefully, we'll get some good pics of away fans at games.
We will crush any "hilarious GIFs" though…
Plus, you can gloat when you land that 9 pointer in the 91st minute!
Email me over your number and i'll add ya ([email protected])
Cheers & go wash your hands,
Pab