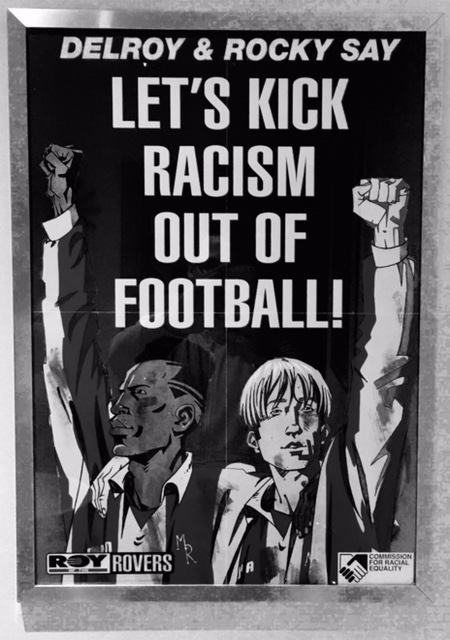 "….."
"Just A Girl":
Dontcha just love an International week?!
The latest perennial " feast or famine" instalment proved to be as divisive as expected with thirteen players galloping to 40 points or more in Week 3.
But, the £20 was up for grabs right up to the last day – and what a day that was!
Julian F nearly fluked his way to a weekly win under the hallucinogenic visions of man flu, the current league champion began his march to the top, one of our own here at PAS Towers benefitted from some choice last minute action, Neil T had a super, erm, SunTuesday with 3 correct scores in a row and George T rallied superbly after missing the first four games…
Alas, if you get a 13 point start in the first game then you're pretty much nailed on the to win the week right?
Wrong!
Well – 3 of the 4 who got that epic 9-0 scoreline fell by the wayside, but Jason Morris 53 (6) stormed home by getting his own 3 out of 4 correct scores on the final day benefitting fully from two last minute goals to boot!
Well done Jay, no doubt you're the toast of "The Syndicate"!
"Don't Speak":
Feeding off scraps at the Bulgaria end of the week were 12 lost souls who failed to reach the heady heights of twenty points.
Seven of those were bereft of a correct score…in an International week – eeeek!
Arch point refuser this week was Richard Lee 16 (0).
At least Tran-me-air won though, eh Rich?
Correct Score of the Week:
If you weren't in it, you really weren't in it…most popular score was Slovakia's 1-1 draw with Wales– 35 of us got that!
Twenty two were all over the 0-3 to Germany in Estonia
18 got the very annoying last minute spoiling Liechtenstein 0 Italy 5
Seventeen got A Seleção's 3 goal demolition of Luxembourg
12 just knew Norn Iron would score against Holland for a 3-1
Nine quite rightly predicted Sweden's 0-4 thrashing of Malta
4 secretly said prayers the "Saints of Nil" for the stalemate in Georgia, and they listened…
4 said "Me! Me! Look at me! Yes! Me!" for their ridiculous Belgium 9 San Marino 0
Julian F nailed France 1 Turkey 1
Mark J B nabbed the form book upsetting Coventry 0 Tranmere 1
James C saw his typo come good on the game in Prague starring England
However, this week's best correct score goes to George Triantafillou for his I-live-in-an-upside-down-world-so-this-is-normal inspired, Scotland 6 San Marino 0!
Bet of the Week:
David G was on "Bet of the Week" position 33rd in Week 2 so we asked him to provide a treble selection for the £3 "trixie" bet.
And guess what?!
He did the business – not quite the ultimate, but fair play…
Rochdale to beat Accrington – in (the total football paid off!)
Pompey to draw with Gillingham – in (proper dull all that one…)
Southend to draw with AFC Wimbledon – out (ooops!)
So, £7.59 goes on "Bet of the Week" slot 33rd –  solid…
King Jazz Sian is 45th this week….
J, I need your 3 team treble by Friday please!
First one in with a full house??
Table News:
"Hella Good":
Jason Morris moves up 24 places to go 4 points ahead of George T who in turn is three points ahead of Neil T in third.
Five crashed the Top Ten.
Jamie Fairhurst is still bottom, two points behind Shezan J, who in turn is 1 point adrift of Rich L…
"Hey Baby":
Highest climber this week, up a whopping 51 places is Sam Arora – honourable mentions go to Dan H (+39), Pete B (+38), Stuart F (+43), Angelo H (+47), Tony M (+33), Ric P (+45), Alex T (+38), Mark J B (+30), Justin C (+37) and Neil O (+45)
"Spiderwebs":
Falling furthest this week, down a whopping 46 places is Richard Hirst – dishonourable mentions go to Paul V (-33), Patricia F (-35), Debbie L (-29), Andy F (-40), Eddie O (-39), Jack B (-41), Simon Lindq (-38) and Alex R (-28)
Click here for further details…
PAS Champions League 2019/20 Knockout Stages:
Matchday 2 this week – fixtures can be found here
If you're at "home" – don't forget to play your "joker"!
Dates for your diaries – PAS CL Weeks
Matchday 2 – Week 4
Matchday 3 – Week 6
Matchday 4 – Week 8
Matchday 5 – Week 10
Matchday 6 – Week 12
PAS Cup 2020:
In order to be invited to enter the PAS Cup 2020 you will have to finish in the Top 32 after 13 weeks of play. Currently sneaking the last spot is the man at the Beeb…Chris Birch!
And Another Thing:
All but two of the payments are in – muchos gracias personas.
One thing I learnt this week is, NEVER EVER trust an old spreadsheet that you haven't "double checked" in a while.
Yep, I found out that I've been subsidising the PAS prize money coffers to the tune of £300 a season for God knows how long cos I'm an idiot who just thought "well, it's an expensive world, of course I'm a bit skint…"
Life lesson kids, life lesson… <monkey head in hands emoji> x 1,000
Twitter is dead & so is Instagram – but we've got a What's App group!
Wanna join?
Why?
Well, I send round reminders that you don't have to check your email for.
Erm…some people are quite funny (some are annoying) & hopefully, we'll get some good pics of away fans at games.
We will crush any "hilarious GIFs" though…
Plus, you can gloat when you land that 9 pointer in the 91st minute!
Email me over your number and i'll add ya ([email protected])
Cheers,
Pab