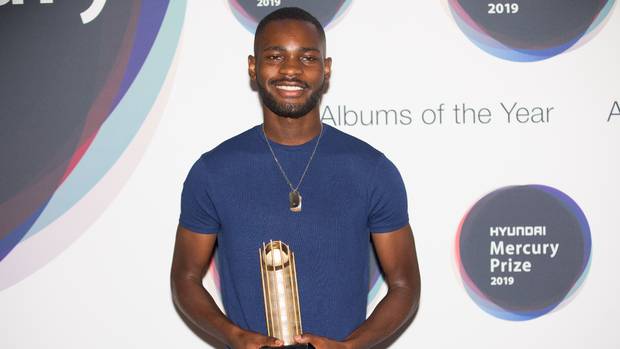 "Oi! Mercury! Our Dave is better than your Dave…"
"Streatham":
Oh man! It was a proper Funky Friday eh? The chaos of a new functionality not quite hitting the ground running had us in tailspin here at PAS HQ – and then some.
Dan was sunning himself in warmer climes and Dave was 5 pints deep in a big night out when it all kicked off (if you're on our What's App group – and why wouldn't you be? – you saw the drama unfold blow by blow!).
Moi? I've no clue with tech stuff. I was frantically searching drawers for magic markers and planning how I could document & print out over 100 scoresheets! Basically, we were at Def Con 1 and I was that close to pushing the button marked "abandon week"…
Dan queued at passport control. I sobbed at the thought of losing players new & old just when it looked like we'd broke the 100 entrants barrier…then Dave did his stuff half cut in the night and hungover in the morning and the day, weekend – football! – was saved! Hooray for Dave – absolute star!
So apologies for the lateness of this update – i've been in shock. And in pubs…cos the upshot of all that drama was that I forgot to do my Saturday 3pm scores! Would you Adam & believe it?!
Anyway, as per usual, quite a lot of you clearly knew what I didn't.
Best of the bunch?
Our own Streatham boy, Dave Crisp 41 (7) soul danced in front of the debutant Brett D, "Top Girl" Kate S & stalwart Simon Lindq courtesy of nailing one of only two stalemates in Week 1!
Those late late weekender nights did you no harm at all Crispy son!
If you got 30 points or more this week, you were one of 20 – I doff my cap, you jammy…
So, congrats to Mr C, £20 winging it's way back to you ASAP – always the best week to win innit!
"Thiago Silva":
Did you score more than Mr 2-0 this week?
Wow, I'm in awe…
55 of us couldn't manage that this week.
Shocking.
Not as shocking as Sp*rs though eh?! <smiley face>
Four players didn't manage a correct score and 4 couldn't muster up a measly 15 points!
One "newbie" feeling more "Sp*rsy" than others though is Jamie Fairhurst 11 (0).
A woeful debut sees him at the bottom of the pile in the opening week – but he did have the just as hapless newcomer Glynn F for company though…
Like father like son eh J?!
Correct Score of the Week:
It's gonna be one of those season's again…most popular score was Man City's 1-3 win at Everton – 29 of youse got that!
Twenty one got Bournemouth's "Desmond" with West Ham
17 banked the five point  2-2 betwixt Hull & Cardiff
Nine more we're so happy for Villa 2-2 Burnley they will actually wear that ballet dress…
4 got the dull-all at St Mirren Park
Dave C, Kate S & Andy F celebrated the bore draw between Kilmarnock & Ross County
Neil O & Greg F just knew Barnsley would score against Brentford for a 1-3
Neil C & Tim P obviously guessed Derby would beat Birmingham 3-2
Eddie O was well away with the 1-2 away win for Luton
New boy Matthew M made us all green by happening upon Sheff Utd 0-1 Liverpool
However, this week's best correct score goes to Ben McKeown for his Friday-night-last-minute-9-pointer-thriller inspired, Stoke 2 Nottm Forest 3! 
Bet of the Week:
So, we've failed quite spectacularly in the last few seasons on this – actually, we've always failed.
So!
This year, we're being brave and we're gonna stick with it to see, with hope, how we go! Again…
How?
Whoever is on the "Bet of the Week" position for the following week will be asked to provide a treble selection so we can place the allocated £3 for the bet.
The winnings will stay on that slot and collected by the lucky person residing there at the end of Week 13.
Got that? No?!
OK…
The person on 11th will make the selections for Week 2, the person on 33rd in Week 2 will make the selections for Week 3,the person on 45th in Week 3 will make the selections for Week 4 and the person on 65th in Week 4 will make the selections for Week 5 and back round again to 11th…yeah?!
Good.
So, Steve M, Neil T, Mark S & Neil C are all in joint 11th, but Neil Templeton was 1st out the hat.
Neilster, I need your 3 team treble by Friday please! No pressure son…
Table News:
It's Week 1 – it is what it is! Click here for the full table.
Please be aware we may lose some players but we may gain some – so if you know anyone out there who wants to get involved, put them in touch! It's never too late…and we're soooooo close to that magical 100 player benchmark, so go get 'em people!
PAS Champions League Group Stages 2019/20:
Starts next week! Matchday 1 fixtures can be found here
If you're at "home" – don't forget to play your "joker"!
Dates for your diaries – PAS CL Weeks
Matchday 1 – Week 2
Matchday 2 – Week 4
Matchday 3 – Week 6
Matchday 4 – Week 8
Matchday 5 – Week 10
Matchday 6 – Week 12
PAS Cup 2020:
In order to be invited to enter the PAS Cup 2020 you will have to finish in the Top 32 after 13 weeks of play. Currently sneaking the last spot is …quite a few people actually!
And Another Thing:
A lot of the payments have come in – thanks! Anyone who hasn't got round to it, please do as soon as possible – don't make me chase you!
Twitter is dead & so is Instagram – but we've got a What's App group!
Wanna join?
Why?
Well, I send round reminders that you don't have to check your email for.
Erm…some people are quite funny (some are annoying) & hopefully, we'll get some good pics of away fans at games.
We will crush any "hilarious GIFs" though…
Plus, you can gloat when you land that 9 pointer in the 91st minute!
Email me over your number and i'll add ya ([email protected])
Cheers,
Pab