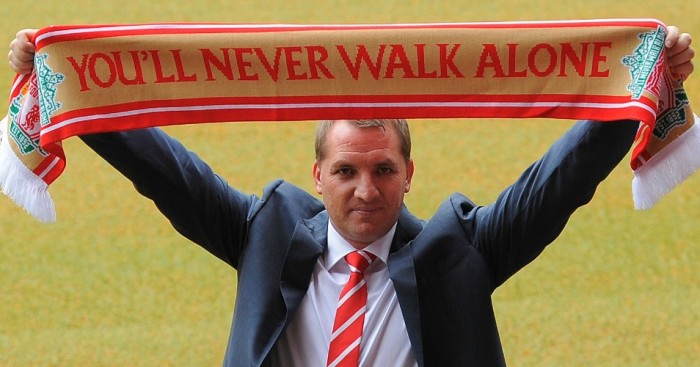 …unless you're in Glasgow
"Good Weekend": As you were…
So for me, it was a ridiculous week for football score predicting. Turns out it's me who's ridiculous…
A whopping 45 players amassed twenty-five points or more this week ("hi-five" emoji) and 24 of those went on to push through 30 points or more ("applause" emoji)
Five intrepids crossed the hallowed forty point mark.
In a Predict-A-Score PR faux-pas (see what I did there?), Dan Hogwood 52 (8) smashed past the Gareth M to steal away the £20 weekly prize.
"Our Head of Backend Score Compiling in no way abused his position or breached any PAS rules" said our imaginary Communications Manager ("fuming swearing face" emoji/"rolls eyes" emoji/"it's a fix face" emoji).
"Lost Weekend": As you were…
Back in the real world, 29 of us couldn't even reach the 20 point mark this week.
Nine got fifteen or fewer points…
Three didn't even manage a correct score.
One just got to double figures.
Carl Taylor 10 (0) has just applied for the intern role in our Backend Score Compiling Dept….
Correct Score of the Week:
Ho hum…most popular score was Reading's 1-1 draw with Rotherham– 26 of youse got that!
Eighteen just knew Fulham would score against West Ham for a 3-1
17 got the 3-1 Bury win over Oldham
A dozen got Norwich City 3 Bristol City 2
5 got the two-two in Birmingham. The wrong side of Birmingham…
Neil C & Ethan N saw their typos come good on the game at WBA
Andy C & Francesca F obviously guessed Celtic would beat Motherwell 4-1
Joe M got PNE's 1-3 win at The Den
However, this week's best correct score goes to Stuart Fitzsimon for his I-am-Gooner inspired, Burnley 2 Spurs 1!
Bet of the Week:
We didn't change it up!
Richard Hirst was on "Bet of the Week" position 33rd in Week 2 so we asked him to provide three results for our "trixie" £3 bet.
And guess what?!
Oooops! Failed…again!
3 wins
Spurs @ Burnley – no!
Cheltenham v Port Vale – yes!
Crawley v Macclesfield – no no!
So, £0 goes on "Bet of the Week" slot 33rd – boooo!
Justin Corliss, you're up next! I need your 3 team treble by Friday please! Pressure on…
Table News:
"Wham! Bang! Pow! Let's Rock Out!":
Dan Hogwood stays at the top, but now an impressive 18 points ahead of Pete B, who in turn, is five points ahead of Tony M in third.
2 crashed the Top Ten.
"Hospital":
Bijay Lama slipped 2 places to the bottom, one point behind Mr 2-0 & Chris B…
Highest climber this week, up a whopping 41 places is Peter Morley – honourable mentions go to Scott H (+38), Hira Y (+34), Nick H (+29), Martin S (+26), Kate S (+20), Danny N (+20) and Paul S (+20)
Falling furthest this week, down a whopping 34 places is Neil Osborne – dishonourable mentions go to Carl T (-28), Olly O (-27), Paul C (-19) Rowan M (-19), Sam A (-17), Richard Hu (-16) and Justin C (-16)
Click here for further details…
PAS Champions League 2018/19 Knockout Stages:
Last 16 2nd leg games kick off in Week 4!
Full draw & results so far, can be found here
Dates for your diaries – PAS CL Weeks
Last 16 2nd leg – Week 4
Quarter Finals 1st leg – Week 6
Quarter Finals 2nd leg – Week 8
Semi Finals 1st leg – Week 10
Semi Finals 2nd leg – Week 12
Final – the merry month of May ('19)
PAS Cup 2019:
1st Round replays!
Dramarama!
We had –
3 away wins!
1 successful joker!
2 hammerings!
2 close games!
Wow!
Someone won with twenty one points
And
Someone lost with 32 points!
Jeeez!
PAS Cup Last 16 draw to follow…
All 1st round results can be found here
Dates for your diaries – PAS Cup Weeks
Last 16 – Week 5
Quarter Finals – Week 7
Semi Finals – Week 11
Final – the merry month of May ('19)
PAS Champions League 2019/20:
In order to be invited to enter the PAS Champions League 2019/20 you will have to finish in the Top 32 after 13 weeks of play. Currently sneaking the last spot is the tailor made…Paul Smith!
Statto Corner
3% had Burnley to beat Spurs
4% had Man City to draw with Chelsea (me! me ! me! I was one of them!!!)
12% just knew Palace would finish Claude Puel…
And Another Thing:
All the payments have come in – thank you!
Twitter is dead & so is Instagram – but we've got a What's App group!
Wanna join?
Why?
Well, I send round reminders that you don't have to check your email for.
Erm…some people are quite funny (some are annoying) & hopefully, we'll get some good pics of away fans at games.
We will crush any "hilarious GIFs" though…
Plus, you can gloat when you land that 9 pointer in the 91st minute!
Email me over your number and i'll add ya ([email protected])
Cheers,
Pab