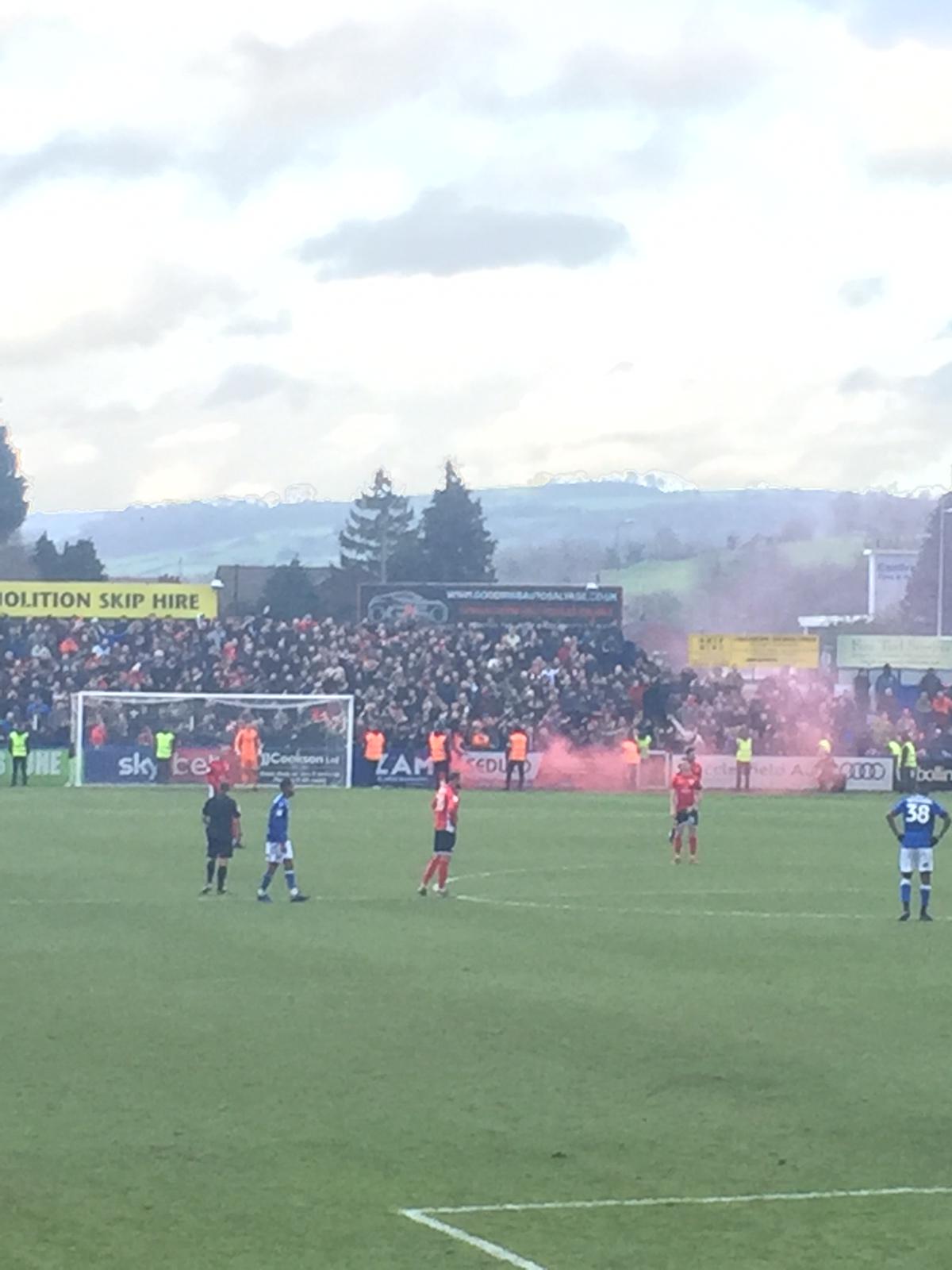 Proper! Pic credit: Joe Massey
"Too Real":
New year, new start 'n' all that, I did my scores from a position of excellent preparation, plenty of research and a knowing that it'd be a week that would go as it ought to go…
But I underestimated the competition.
So apologies for the lateness of this update – i've been in shock. And in pubs.
Quite a lot of you clearly knew what I didn't…
Best of the bunch?
Simon Buxton 42 (7) deftly manoeuvred in front of the other 3 people to score forty points or more this week thanks to Arsenal's inability to keep a clean sheet. Ever!
That late late twist nicely bookended the Week 1 theme for 90th minute goals affecting huge swaths of PASers.
If you got 30 points or more this week, you were one of 35 – I doff my cap, you jammy…
So, congrats Simon, £20 winging it's way back to you ASAP – always the best week to win innit!
Did you score 20 points + this week?
Mr 2-0 is in awe…
15 of youse couldn't manage more than 18 points this week.
Shocking. Even my mum smashed that!
Not as shocking as Senor Sanchez last night though eh?! Koscielny has scored more goals than him this year <smiley face>
One player feeling a bit "Alexis" is Bijay Lama 10 (0).
He crashed to the bottom this week – but he did have four others for company on the zero correct scores naughty step…
The only way is up Mr L!
Correct Score of the Week:
The game is up already…most popular score was Rotherham's 1-1 draw with Wigan– 30 of us got that!
Twenty two got the feisty Norwich City 3 Ipswich Town 0
19 got the very annoying last minute spoiling (but not for me for once!) Spurs 3 Leicester 1
Sixteen got the 3 goal demolition of Wycombe by Luton
15 were all over the 0-3 to the Man Yoo
Fourteen made us all green by happening upon Liverpool 3-0 Bournemouth
12 obviously guessed Hibs would beat Raith 3-1 in the Scottish Cup
Chris D, Reagon K & Prem KC (welcome!) got the dull-all at Hillsborough
Mike K & Justin C got Celtic's 5-0 deconstruction of St Johnstone
David G nabbed the thrilling MK Dons 2 Swindon 3
However, this week's (and probably the season tbf) best correct score goes to Tim Payne for his I-know-how-to-open-a-new-season-with-a-bang inspired, Aston Villa 3 Sheffield United 3!
Bet of the Week:
So, we've failed epically in the last few seasons but last season…
was pretty good!
So,
This year we're NOT changing it up!
Whoever is on the "Bet of the Week" position for the following week will be asked to provide a treble selection so we can place the allocated £3 for the bet.
The winnings will stay on that slot and collected by the lucky person residing there at the end of Week 13.
Got that? No?!
OK.
The person on 11th will make the selections for Week 2, the person on 33rd in Week 2 will make the selections for Week 3,the person on 45th in Week 3 will make the selections for Week 4 and the person on 65th in Week 4 will make the selections for Week 5 and back round again to 11th…yeah?!
Good.
So, Olly Osmond, Ben Hogwood & Jason Morris are all in joint 11th, but Olly O was 1st out the hat.
Olly, I need your 3 team treble by Friday please! Here we go…
Table News:
It's Week 1 – it is what it is! Click here for the full table
Please be aware we may lose some players but we may gain some – so if you know anyone out there who wants to get involved, put them in touch! It's never too late…and we're really close to that magical 100 player benchmark, so go get 'em people!
PAS Champions League 2018/19 Knockout Stages: Last 16 1st leg games kick off in Week 2!
Full draw can be found here
Dates for your diaries – PAS CL Weeks
Last 16 2nd leg – Week 4
Quarter Finals 1st leg – Week 6
Quarter Finals 2nd leg – Week 8
Semi Finals 1st leg – Week 10
Semi Finals 2nd leg – Week 12
Final – the merry month of May ('19)
PAS Cup 2019: Aaahhhh the magic of the Cup! It was 1st round day this week…
Dramarama!
We had –
4 away wins!
16 successful jokers!
1 very successful joker!
2 hammerings!
2 heartbreakers! 1 by correct score!
4 draws!!!
Amazing!
Someone won with twenty two points
And
Someone lost with 37 points!
Crikey!
PAS Cup Last 16 draw to follow…
Replays will take place in Week 3
1st round results can be found here
Dates for your diaries – PAS Cup Weeks
Last 16 – Week 5
Quarter Finals – Week 7
Semi Finals – Week 11
Final – the merry month of May ('19)
PAS Champions League 2019/20:
In order to be invited to enter the PAS Champions League 2019/20 you will have to finish in the Top 32 after 13 weeks of play. Currently sneaking the last spot is …quite a few people actually!
And Another Thing:
Nearly all the payments have come in – thanks! Anyone who hasn't got round to it, please do as soon as possible – don't make me chase you!
Twitter is dead & so is Instagram – but we've got a What's App group!
Wanna join?
Why?
Well, I send round reminders that you don't have to check your email for.
Erm…some people are quite funny (some are annoying) & hopefully, we'll get some good pics of away fans at games.
We will crush any "hilarious GIFs" though…
Plus, you can gloat when you land that 9 pointer in the 91st minute!
Email me over your number and i'll add ya ([email protected])
Cheers,
Pab