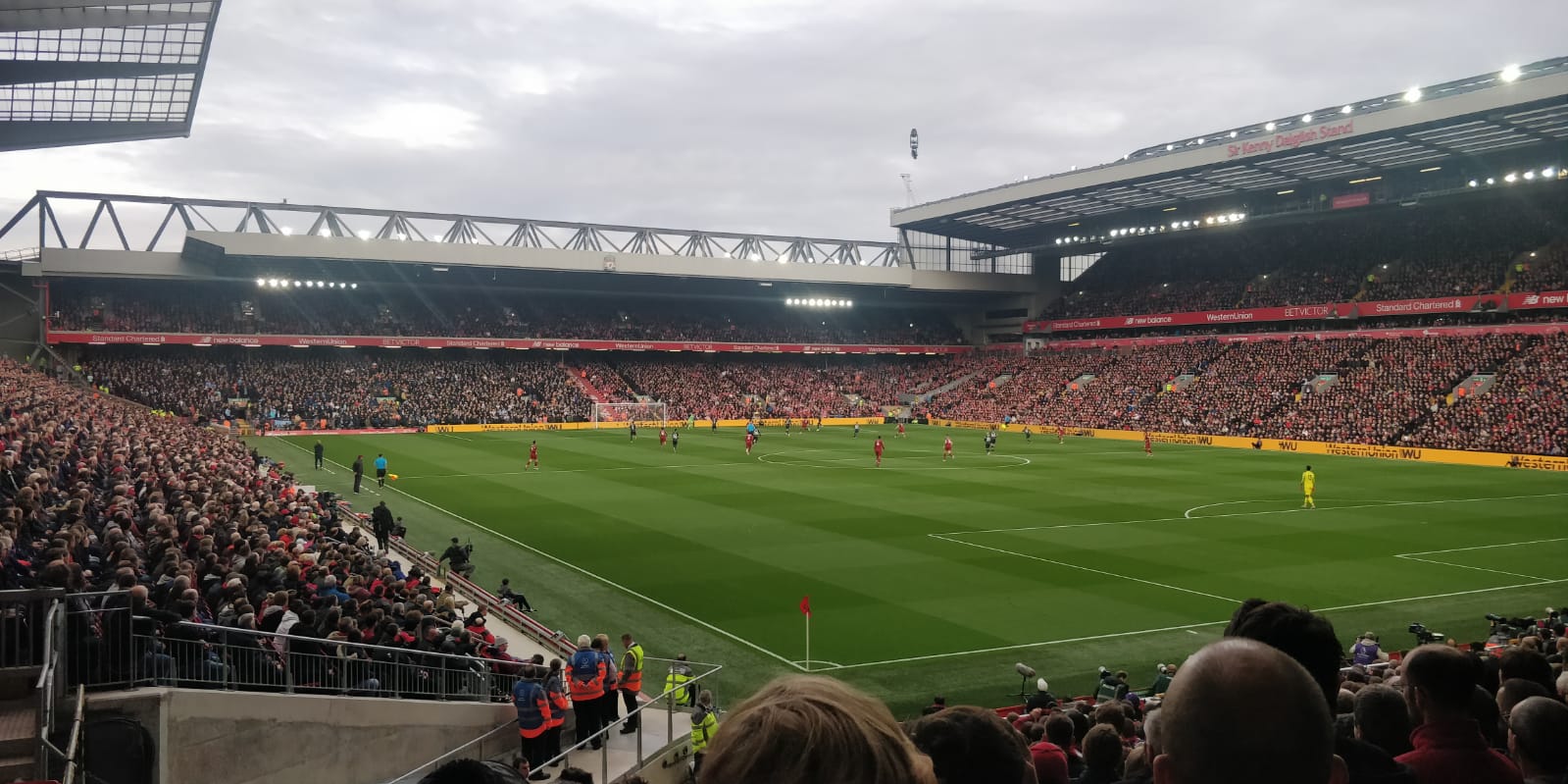 "Riyad, see that row with Z on it? It went above there…" (pic: Neil Meredith)
"Blue Eyes":
So I'll get the sob story out the way early doors – I got the most results right this week without a single correct score – waaaaaah! If you were part of our ever entertaining What's App group, you'll be all too familiar with my woes…
But before you mock though, only 28 people scored more than 20 points in Week 2 – so there!
Anyway,
Five scored 30 points or more * gritted teeth emoji *
Nick W produced an inspired late late debut performance, Matt W pushed on from his cracking best correct score from last week and Ben H celebrated another fine weekly total – all notching a very creditable 31 points.
After smashing in 9 points from the game where I was waiting on 10 (see below), Richard Hirst 32 (4) sneaked away with the £20 prize all thanks to Alexis Sanchez actually scoring.
In the last minute.
Meh.
"Tricky" must have been happy as a clam what with Forest beating Boro too! Aye Karanka!
Well done young man (said in a 'Pools accent)
"Kennedy":
Gawd! Can you imagine not getting a correct score and failing to beat a 10 year old girl who puts as much effort into her scores as a millennial does looking up from their phone?
Frankie Fernandez got 10 (0)
So did Sam Arora, Will Oppong, Alex Rossi & Andy Fowler.
Our Famous Five spared the blushes of Nick H, Peter M, Paul V, Bill P and Mr 2-0 (lolz) who all scrambled a correct score-less eleven points!
Think Jose's "little finger" may have been pointed in your direction…
Correct Score of the Week:
I despair, I really do…most popular score was Killy's 1-2 win at Dundee – 20 of youse got that!
16 got the 0-3 Chelsea (Morata stealing) win over Southampton (yep, I had 0-2…)
Ten got the thrilling WBA 4 Reading 1 (yep, I had 4-2…)
4 obviously guessed Rangers would beat Hearts 3-1 (yep, I had 2-1…)
Darren McC & Dave C got Birmingham 2 Rotherham 1 (yep,….)
Matt W & Mike K got the very nice 9 points courtesy of Aberdeen 4 St Mirren 1
Gareth M nailed Brighton 1 West Ham 0
However, this week's best correct score goes to Clare Templeton for her I-see-through-the-Sky-hype inspired, Liverpool 0 Man City 0! Jesus!
Bet of the Week:
We changed it up!
Charlie H was on "Bet of the Week" position 11th in Week 1 so we asked him to provide a treble selection for the £3 bet.
And guess what?!
We lost!
Not the most auspicious of starts again then eh?!
Tranmere to win at Morecambe – tick (after much late drama!)
Burnley to beat Huddersfield – cross (they let Huddersfield SCORE??!)
Livingston to win at Motherwell – crosser… (against 10 men as well!)
So, £0 goes on "Bet of the Week" slot 11th –   : (
Shezan J, you're up next! I need your 3 team treble by Friday please! No pressure…
Table News:
"Silver Shorts":  Ben Hogwood moves up 1 place to go 9 points ahead of Richard H who in turn is one correct score ahead of Julian F in third.
Loads crashed the Top Ten.
"Brassneck":  Ooops! Sam Arora goes down four places to the bottom of the pile one point behind Alex R who in turn is 1 point off Patricia F…
"Flying Saucer":  Highest climber this week, up a whopping 56 places is Howard Thomas – honourable mentions go to Mike K (+47), Nick W (+39), Pete B (+36), Norman L (+35), Neil B (+34), Nathan T (+33) and Chris B (+31)
"Falling": Falling furthest this week, down a whopping 41 places is Will Oppong – dishonourable mentions go to Andy F (-38), Peter M (-37), Mr 2-0 (-33), Kate S (-32) and Jerry S (-32)
Click here for further details…
PAS Champions League 2017/18 Knockout Stages:
Matchday 1 Group games went ahead this week…
It. Was. Erm. Exciting?
We had 15 successful jokers! 4 hammerings! 2 heartbreakers! 1 close game! 1 draw!! And, 7 away wins!
Two won their game with 14 points & 1 lost theirs with 20 points!
Early doors people, early doors…
Full fixtures & results can be found here
Dates for your diaries – PAS CL Weeks
Matchday 2 – Week 4
Matchday 3 – Week 6
Matchday 4 – Week 8
Matchday 5 – Week 10
Matchday 6 – Week 12
PAS Cup 2018:
In order to be invited to enter the PAS Cup 2019 you will have to finish in the Top 32 after 13 weeks of play.
Currently sneaking the last spot is the relieved Wigan Red…Martin Stafford!
And Another Thing:
Nearly all the payments have come in – thanks!
Stragglers, please do as soon as possible – don't make me name & shame you!
Yes, you four at the back!
Yes. You Rowan.
And you Mark J.
As for you League Champion…
and, I can still see you there too Steve M!
+++Statto Corner+++
87% of predictors thought Swansea would beat Ipswich!
2 people thought Southampton would get a result against Chelsea!
98% correctly predicted Spurs would beat Cardiff – two people thought it would be a draw!
23% nailed the Dundee 1 Kilmarnock 2 correct score!
Only one "tree" predicted a Forest away win!
Twitter is dead & so is Instagram – but we've got a What's App group!
Wanna join?
Why?
Well, I send round reminders that you don't have to check your email for.
Erm…some people are quite funny (some are annoying) & hopefully, we'll get some more good pics of away fans at games.
We will crush any "hilarious GIFs" though…and don't dare mention "fantasy" stuff!
Plus, you can gloat when you land that 9 pointer in the 91st minute!
Email me over your number and i'll add ya ([email protected])
Cheers,
Pab