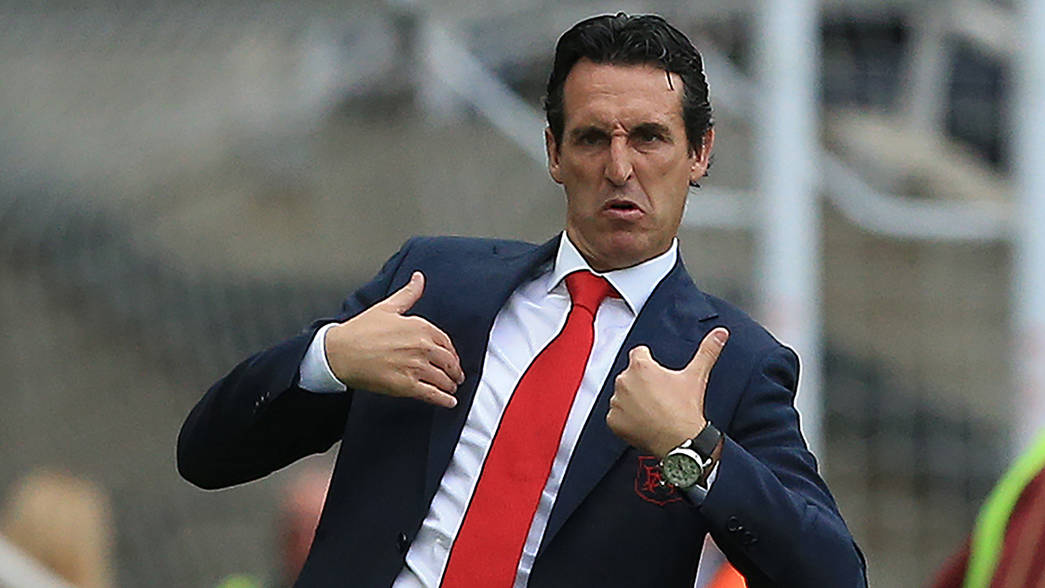 I did my scores from a position of excellent preparation, plenty of research and a knowing that it'd be a week that would go as it should be…
Ahem.
So apologies for the lateness of this update – i've been in shock. And in Dublin. And in pubs…
Anyway, quite a lot of you clearly knew what I didn't.
Best of the bunch?
Jack Buxton 43 (7) deftly manoeuvred in front of the other 3 people to score forty points or more this week thanks to a Sturridge wonder goal & a Sakho forearm!
Those late twists nicely bookending the Week 1 theme!
If you got 30 points or more this week, you were one of 17 – I doff my cap, you jammy…
So, congrats Jack, £20 winging it's way back to you ASAP – always the best week to win innit!
"88":
Did you score 20 points + this week?
Wow, I'm in awe…
25 of us couldn't manage more than 19 points this week.
Shocking.
Not as shocking as Senor Sanchez though eh?! Nacho has scored more goals than him since he left <smiley face>
One Gooner feeling a bit "Alexis" though is Dave Crisp 13 (1).
He crashed to the bottom this week, but he did have the equally hapless Daniel Vinson for company though…
Tut tut Danny boy!
Correct Score of the Week:
It's gonna be one of those season's again…most popular score was Bristol City's 1-1 draw with Villa – 29 of youse got that!
10 got the five-pointer 2-2 between Blackburn & Forest
7 got the 3-1 for Kilmarnock v Motherwell
4 got the very nice 9 points courtesy of PNE 2 WBA 3
Neil B, Rowan M & Shezan J got the 3 goal demolition of Fulham (by Everton)
Darren McC & Richard Hu got the two all draw between Rotherham & Stoke
Olly O & Andy F nailed Swansea 3 QPR 0
Paul V & Norman L both benefitted from Brentford 2 Reading 2
Simon B pulled a plum with Livingston 1-0 Rangers
Andy F (again!) just knew Derby wouldn't score at Bolton
Howard T got the 4th "Desmond" of the season – Birmingham v Ipswich
However, this week's best correct score goes to Matt Worsfold for his cor-blimey-guvnor-apples-n-pears inspired, West Ham 3 Man Utd 1! Blindin'!
Bet of the Week:
So, we've failed epically in the last few seasons on this – actually, we've always failed.
So!
This year we're changing it up!
Whoever is on the "Bet of the Week" position for the following week will be asked to provide a treble selection so we can place the allocated £3 for the bet.
The winnings will stay on that slot and collected by the lucky person residing there at the end of Week 13.
Got that? No?!
OK.
The person on 11th will make the selections for Week 2, the person on 33rd in Week 2 will make the selections for Week 3,the person on 45th in Week 3 will make the selections for Week 4 and the person on 65th in Week 4 will make the selections for Week 5 and back round again to 11th…yeah?!
Good.
So, Darren McCarthy, Charlie Harris & Scott Harrison are all in joint 11th, but Charlie Harris was 1st out the hat.
Charlie, I need your 3 team treble by Friday please! No pressure then…
Table News:
It's Week 1 – it is what it is! Click here for the full table
Please be aware we may lose some players but we may gain some – so if you know anyone out there who wants to get involved, put them in touch! It's never too late…and we're really close to that magical 100 player benchmark, so go get 'em people!
PAS Champions League Group Stages 2018/19:
Starts next week! Matchday 1 fixtures can be found here
If you're at "home" – don't forget to play your "joker"!
Dates for your diaries – PAS CL Weeks
Matchday 1 – Week 2
Matchday 2 – Week 4
Matchday 3 – Week 6
Matchday 4 – Week 8
Matchday 5 – Week 10
Matchday 6 – Week 12
PAS Cup 2018:
In order to be invited to enter the PAS Cup 2019 you will have to finish in the Top 32 after 13 weeks of play. Currently sneaking the last spot is …quite a few people actually!
And Another Thing:
Nearly all the payments have come in – thanks! Anyone who hasn't got round to it, please do as soon as possible – don't make me chase you!
Twitter is dead & so is Instagram – but we've got a What's App group!
Wanna join?
Why?
Well, I send round reminders that you don't have to check your email for.
Erm…some people are quite funny (some are annoying) & hopefully, we'll get some good pics of away fans at games.
We will crush any "hilarious GIFs" though…
Plus, you can gloat when you land that 9 pointer in the 91st minute!
Email me over your number and i'll add ya ([email protected])
Cheers,
Pab