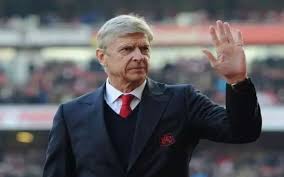 "Nice one Arsene…"
"Favourite Shirts": Awwww, as one legend becomes an ex-Arsenal legend, so the nephew of another ex-Arsenal legend stakes his claim to be another legend!
In a week that had 15 punters notching 30 points or more, it was the only one to get over forty who walks away with the prize…
The strategy of 2-1 (he used 8 – we checked. We're always watching and checking for "blanketeers") really paid off for John Jennings 41 (8) this week, but ultimately it was the first match 5 pointer that sealed the £20 bonus!
Well done John – the contenders were further away than one of Uncle Pat's huge punts upfield – at Highbury, not WHL…
"Whistle Down The Wind": Another miserable week for some even though it's proving the tightest field in PAS history – one blinding week could change everything!
Hanging on to that thought are the twelve that only registered 15 points or less.
Hanging mostly on that thought, is Joe Massey 10 (0)…oh woe, Joe.
Correct Score of the Week:
Well done (everyone but me)…most popular score was Leeds!Leeds!Leeds! 2-1 win over Barnsley – 28 of youse got that!
9 got the very annoying 88th minute spoiling Man City 5 Swansea City 0
Eight got the five point Blackburn v Peterboro 3-1
Eddie O, Chris D & Shezan J nailed Exeter 2 Crawley 2
John K, Greg F & Justin C got the dull-all at Deepdale
Darren McC & Bry D got the Wednesday 3 goal demolition of Reading
Paul V believed in Burton. A 1-2 kinda belief…
Martin S got the bore draw between Ross County & Motherwell
Paul C got the stalemate that was Watford v Palace
Gary B obviously guessed Wolves would beat Bolton 0-4
However, this week's best correct score goes to Eddie Osborne (again!) for his au-revoir-Arsene inspired, Arsenal 4 West Ham 1!
Bet of the Week:
So, the "system" spat out 3 draws that were the most popular among the 90 odd of you who entered predictions…
And guess what?! Yep, you guessed.
44.74% Derby v Middlesbro – how rubbish are Derby?
44.74% Watford v Palace – lucky Wilf didn't get one of those pens…
40.79% Everton v Newcastle – love you Theo! Grrrrrrr….
So, £0 goes on "Bet of the Week" slot 45th – woo yeah! I mean, no!
Table News:
Stephen Peaston stays top, now 9 points ahead of Jason M who, in turn, is three points ahead of Rowan M in third.
One crashed the Top Ten.
"Baked Bean": 
Patricia Fernandez stays stuck to the bottom, now eight points behind Neil C who, in turn, is 1 point off Paul C…
Highest climber this week, up a whopping 27 places, is John Jennings – honourable mentions go to Olly O (+24), Howard T (+22), Rich L (+18), Jazz S (+16) and Gareth M (+16)
Falling furthest this week, down a whopping 25 places, is Simon Lindquist – dishonourable mentions go to Sam C (-19), Nick H (-18),
Neil O (-17), Julian F (-15) and Pab (-14)
Click here for full details…
PAS Champions League 2017/18 Knockout Stages:
It's the Semi Finals 2nd leg matches next week…excited??!
Pete Britton hosts Rowan Marriott (oooh, Man C v Man U all over again!)
Simon Buxton visits Danny Ashworth in the other semi final (can he halt Mr B's bid to win 3 CLs in 4 seasons?)
First leg results can be found here
Dates for your diaries – PAS CL Weeks
Semi Finals 2nd leg – Week 12
Final – the merry month of May ('18)
PAS Cup 2018:
It was the Semi Finals this week…
We had…
1  close game!
1 hammering!
2 unsuccessful jokers!
1 not played joker!
someone won on 29 points!
someone lost on 27 points!
Actually – here's the results…
Alex Taylor  29 (5) v James Challinor 17 (2)
Rowan Marriott 29 (5) v Kyle Beale 27 (3)
Congrats to our finalists, Alex and Rowan!
Dates for your diaries – PAS Cup Weeks
Final – the merry month of May ('18)
PAS World Cup 2018:
In order to be invited to enter the PAS Copa do Mundo 2018, you will have to finish in the Top 32 after 13 weeks of play. Currently sneaking the last spot is the "I can fix this!", Dave Nicklin!
And Another Thing:
Got to be Mr Löw, ya?!
Cheers,
Pab