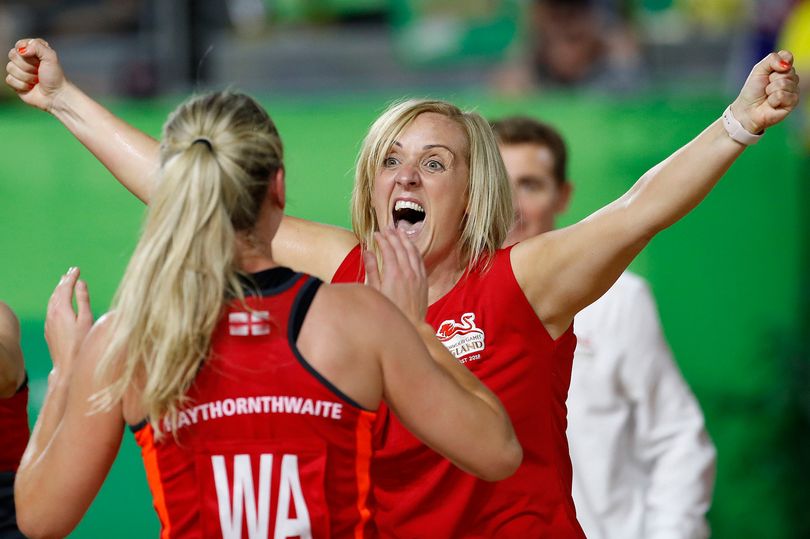 "Fancy a job after the World Cup Trace…?"
Well, well, well, it was a very quiet week all 'n' all. But it was a very eventful week too…
I don't think we've had a more deserving winner to be honest.
Missed the 1st game, saw Forest (95th min), Huddersfield (91st min) and Brentford (94th) min all spike a collective 13 points – cruel!
A ray of sunshine came via Blackpool (94th min) for a point back but ultimately it was the stupidly handsome Olivier Giroud who swooped in to aid Neil Osborne 34 (6) claiming this week's £20.
That super-sub comeback gave Mr O the point he needed to edge out the group of six who all had real claims on a weekly win. Another 4 notched up 30 points too btw…
All together now, "Na na na na, n-n-n-na…"
"Debaser":
A pretty bunched up week all 'n' all so the eleven who scored under 15 points had their collective blow softened somewhat.
Hit hard though was Debbie L.
Hit hardest though was Danny Ashworth 6 (0) who chose the wrongest week to go AWOL!
Correct Score of the Week:
Not many this week, but the ones "got"…most popular score was Boro's 2–1 win over Bristol City– 29 of youse got that!
Eighteen got Liverpool's 3-0 deconstruction of Bournemouth
5 got the 1-3 City win over Spurs
Five more smashed in the five point Reading v Sunderland two-all
Olly O & Sam C nailed Barnsley 2 Bolton 2
Rich L & Stuart F got the thrilling Palace 3 Brighton 2
Stuart F (again!) got the dull-all at the DW
Andy S was all over the 4-0 to the Celtic
However, this week's best correct score goes to Stephen Peaston for his I-love-Giroud-too inspired, Southampton 2 Chelsea 3!
Bet of the Week:
So, the "system" spat out 3 draws that were the most popular among the 90 odd of you who entered predictions…
And guess what?! Yep, you guessed.
I didn't make it back from Ikea in time to get the bet on!
Bet we would've lost anyway…
So, £3 goes on "Bet of the Week" slot 33rd – woo yeah!
Table News:
"Gigantic":
Stephen Peaston climbs 7 places to the top, 3 points ahead of Simon B who, in turn, is one point ahead of Jason M in third.
Two crashed the Top Ten.
Patricia Fernandez slips one place to the bottom, three points behind Paul C who, in turn, is 6 points off Danny N…
"Here Comes Your Man":  
Highest climber this week, up a whopping 24 places, is Neil Osborne – honourable mentions go to Nick H (+23), Rich L (+17), Tony M (+17) and Stuart F (+15)
Falling furthest this week, down a whopping 22 places, is Danny Ashworth – dishonourable mentions go to Mike K (-20), Gareth M (-19),
Jazz S (-16) and Greg W (-14)
Click here for full details…
PAS Champions League 2017/18 Knockout Stages:
It was the Semi Finals 1st leg matches this week…
We had…
1  close game!
1 hammering!
1 unsuccessful joker!
1 really successful joker!
someone won on 27 points!
someone lost on 28 points!
All the 1st leg scores and, erm, 2nd leg fixtures can be found here
Dates for your diaries – PAS CL Weeks
Semi Finals 2nd leg – Week 12
Final – the merry month of May ('18)
PAS Cup 2018:
PAS Cup Semi-Finals next week – the draw can be found here!
Actually, it's this…
Alex Taylor v James Challinor
Rowan Marriott v Kyle Beale
And they all get to play a "joker" cos the matches are at Wembley (sort've. PAS Wembley…)
Dates for your diaries – PAS Cup Weeks
Semi Finals – Week 11
Final – the merry month of May ('18)
PAS World Cup 2018:
In order to be invited to enter the PAS Copa do Mundo 2018, you will have to finish in the Top 32 after 13 weeks of play. Currently sneaking the last spot is the "i'm still Man U me!", Francesca Fernandez…!
And Another Thing:
I asked for Grand National tips and you gave me none.
You lot are very wise…
Cheers,
Pab