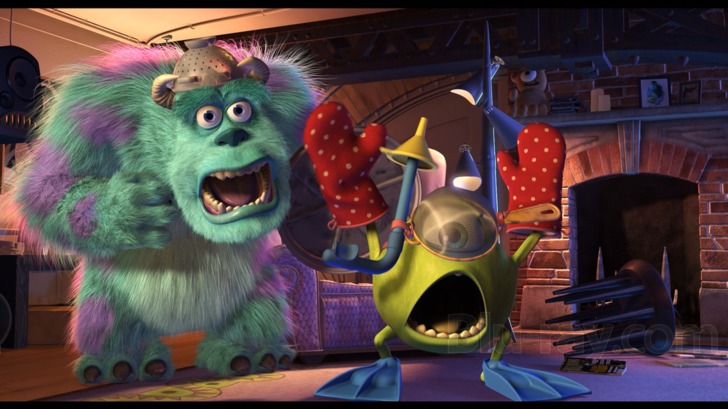 "Scarily good…"
"Someone Great": You really have to take your hat off to Eddie Howe and his bowl of Cherries.
They play good football, they put a shift in and they never give up.
Don't believe me? Check it out here
One punter clearly had his faith repaid this week as Josh King's 89th minute equaliser v Palace (wicked goal btw Wilf!) gave him that all important 5 points to pip our very own Dan H to the post (bad for Dan but good PR for us though!)
Mike Krasnowski 31 (5) is the latest debutant to double his entry fee this season taking the £20 courtesy of one correct score.
In a week where only 4 people managed 30 points or more, it's a monster win!
"Losing My Edge": A proper barren Week 9 with lots only notching 1 correct score in a "twenty odd points" kinda week.
18 only managed 15 points or less and many with no correct scores.
Only one got a single digit tally.
Bottom of the pile then was Martin Stafford 9 (0) – let's hope he had money on United at half time…
Correct Score of the Week:
Scant reward this week, but for once, i'm not whining…most popular score was Brentford's 1-0 win over Ipswich – 14(!) of youse got that!
Ten got Derby's 3 goal demolition of Bolton
8 got the dull-all at McDiarmid Park
Eight more nailed Bournemouth 2 C Palace 2
Dan H & Paul S made us all green by happening upon Rangers 4-0 Dundee
Rowan M got the correctly over-hyped 1-0 at Wem-ber-lee
Matt W got the thrilling Cambridge United 2 Exeter City 3
However, this week's best correct score, and new "Best Correct Score of the Season" (sorry Clare T!) goes to El Presidente for my I-changed-a-habit-of-a-lifetime* inspired, Man City 2 Man Utd 3!
Bet of the Week:
So, the "system" spat out 3 draws that were the most popular among the 90 odd of you who entered predictions…
And guess what?! Yep, you guessed.
62.50% Watford v Burnley – damn that dastardly Dyche!
56.25% St Johnstone v Motherwell – never has a dull-all ever been in doubt…(does that make sense?)
38.75% Hull City v QPR – whaaaaaat??!!
So, £0 goes on "Bet of the Week" slot 11th – I think I know what we'll do next season now though!
Table News:
"On Repeat":
Jason Morris stays top, 3 points ahead of Simon B who, in turn, is one point ahead of his son in third.
One crashed the Top Ten.
Paul Charlton slips one place to the bottom, two points behind Patricia F who, in turn, is 4 points off current champion Danny N (!)…
"Oh Baby":  
Highest climber this week, up a whopping 24 places, is Mike Krasnowski – honourable mentions go to Moi (+21), Paul S (+14), Dan H (+10), Stuart F (+10) and Julian F (+10)
"Tribulations":
Falling furthest this week, down a whopping 19 places, is Martin Stafford – dishonourable mentions go to Andy C (-12), Neil M (-11), John K (-11), Scott H (-10) and Chris D (-10)
Click here for further details…
PAS Champions League 2017/18 Knockout Stages:
It's the Semi Finals 1st leg matches next week…excited??!
Rowan Marriott hosts Pete Britton (oooh, Man U v Man C all over again!)
Danny Ashworth visits Simon Buxton in the other semi final (can he halt Mr B's bid to win 3 CLs in 4 seasons?)
Erm, all the fixtures can be found here
Dates for your diaries – PAS CL Weeks
Semi Finals 1st leg – Week 10
Semi Finals 2nd leg – Week 12
Final – the merry month of May ('18)
PAS Cup 2018:
It was the PAS Cup Quarter Finals this week!
We had…
1 away win!
1  heartbreaker!
3 unsuccessful jokers!
someone won on 21 points!
someone lost on 21 points!
But who went through??!
All the Quarter Final results can be found here
Semi Finals draw to follow…
Dates for your diaries – PAS Cup Weeks
Semi Finals – Week 11
Final – the merry month of May ('18)
PAS World Cup 2018:
In order to be invited to enter the PAS Copa do Mundo 2018, you will have to finish in the Top 32 after 13 weeks of play. Currently sneaking the last spot is the official "i'm Man U me!"**, Francesca Fernandez…!
And Another Thing:
* so, I put City down to win 5-0 after the Liverpool implosion thinking Pep got the gravitas of winning the title versus your bitter rivals.
Upon seeing his line up 10 mins before kick off, I realised the EPO cheat (damn, that keep slipping out!) didn't.
I changed my prediction accordingly.
I have never EVER changed my scores before.
Think there may be something in this "re-checking" now…
** Frankie requested we watch the derby as she was hoping to "rub her classmates' faces in it" if Man Yoo won.
She also told me she was secretly cheering Utd when I took her to her first game at OT in the Arsenal end.
She was also torn between local bragging rights and ten points on PAS as her 3-3 prediction looked an increasing certainty…
Got any Grand National tips?
Cheers,
Pab