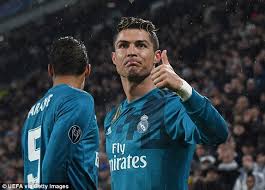 "Si Pablo! Até a próxima temporada dos Emirados…"
Remember that kid who had that Adidas Tango before everyone else back in the day (and i'm talking '78 original, orginal here!)?
And he was rubbish at football and everyone was better than him?
But you played along with him anyway and let him have first pick n that, cos, y'know, he had * the ball * and it was kinda his game?
Well, that's me that is…
One person who's got his own game*, and is deffo not rubbish at it, is Pete Britton 48 (8) who has now got game on mine as well!
And he's rubbed salt into my red raw wound by taking the best total of the season off me too! (And you Simon B)
And he supports City.
I hate Pep.
So well done Pierre, £20 coming your way matey, go spend it some EPO like all your players do…
(did I just say that out loud?) <cringe>
Oh, and spare a thought for those 10 others that smashed in a 40 point + week.
At least your not me, eh?!
"That Joke Isn't Funny Anymore":
The Fernandez clan had an absolute Elm Street this week with 3 of us managing to be amongst the seven who couldn't muster 20 points…
Yep, it was brutal to miss out.
Missing out most though was Debbie Lee 12 (0) – ooooofff!
Correct Score of the Week:
Honestly, I was speechless…most popular score was Tims' 3-0 win over Ross County – 29 of youse got that!
Twenty five got Arsenal's, ahem, convincing 3-0 romp over Stoke
23 just knew Everton would score against Man City for a 1-3
14 got the very annoying last minute spoiling Watford 2 Bournemouth 2
Nine got the 3-1 Cardiff win over Burton
4 nailed Motherwell 2 Rangers 2
Matt W & Neil C got the thrilling Lincoln 3 Exeter 2
Neil C (again!) got the 1-3 Spurs win over Chelsea
Neil M got Barnsley's "Desmond" with Bristol City
However, this week's best correct score goes to Matt Worsfold (again!) for his don't-ask-me-about-Cheltenham inspired, Aberdeen 4 St Johnstone 1!
Bet of the Week:
So, the "system" spat out 3 draws that were the most popular among the 90 odd of you who entered predictions…
And guess what?!
I forgot to put the bet on!
I think we would've lost again anyway…
So, £3 goes on "Bet of the Week" slot 65th – whoop whoop!
Table News:
Jason Morris stays top, 2 points ahead of Simon B who, in turn, is two points ahead of his son in third.
Three crashed the Top Ten.
"Stop Me If You Think You've Heard This One Before": 
Daniel Vinson is still bottom, now only six points behind Paul C who, in turn, is 2 points off my mum…
"There Is a Light That Never Goes Out":  
Highest climber this week, up a whopping 32 places, are Pete Britton & Jazz Sian – honourable mentions go to Arthur H (+29), Ben H (+28), Clare T (+24) and Bijay L (+21)
"Please, Please, Please, Let Me Get What I Want":
Falling furthest this week, down a whopping 31 places, is Julian Fernandez – dishonourable mentions go to Pab (-29), Debbie L (-26) and Shezan J (-22)
Click here for further details…
PAS Champions League 2017/18 Knockout Stages:
It was the PAS Champions League Quarter Final 2nd legs this week!
We had…
1 away win!
1 heartbreaker!
2 hammerings!
1 unsuccessful jokers!
But who went through??!
1st & 2nd leg results can be found here
Semi Finals draw to follow…
Dates for your diaries – PAS CL Weeks
Semi Finals 1st leg – Week 10
Semi Finals 2nd leg – Week 12
Final – the merry month of May ('18)
PAS Cup 2018:
It's the Quarter Finals next week…excited??!
Quarter Finals draw can be found here
Dates for your diaries – PAS Cup Weeks
Quarter Finals – Week 9
Semi Finals – Week 11
Final – the merry month of May ('18)
PAS World Cup 2018:
In order to be invited to enter the PAS Copa do Mundo 2018, you will have to finish in the Top 32 after 13 weeks of play. Currently sneaking the last spot is the mustard…Ben Hogwood!
And Another Thing:
* Pete's game is "Dream Team" – it's ace! Play it next season…
Got any Grand National tips?
Cheers,
Pab