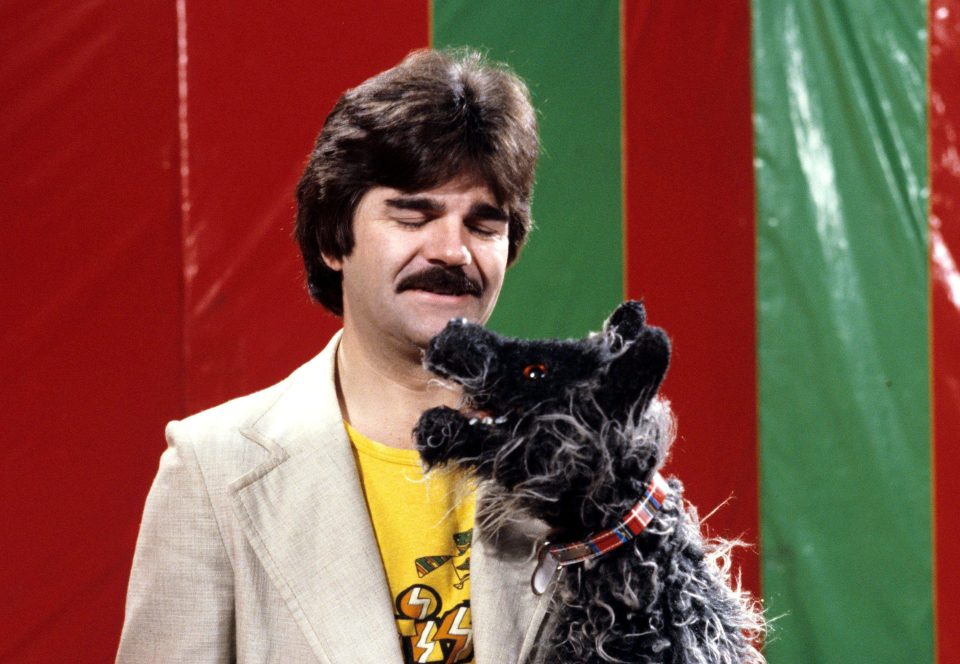 Dunno what all the fuss is about…Scousers, innit!
"Golden Brown": So, how did you do this week, eh?
Bet you thought you were the dogs getting over 30 points yeah?
Well, 27 punters managed that this week and three got to the stratospheric heights of 40 points plus!
Tony F redeemed himself with a proper good 41 points and Norman L had a return to form too with the same score.
Joint winners surely…
Sometimes (only sometimes) it's good to see a genuine slip of the mind get rewarded.
Kyle Beale 43 (8) was obviously too busy on Friday night to get his prediction in on time, but ultimately, it was that 2-0 that won him the £20 weekly prize!
Awwwwww, sweet.
Well done Kyle, cherish the win cos next time East End soap and/or miniature Aussie pop star analogies will not be kept back!
"(Get A) Grip (On Yourself)": Scoring 20 points in a week isn't that bad is it!
Not usually. I remember the halcyon days when an average of 21 points won you a Top Ten slot, oh how I wish….
Anyway.
This week it proved a little bit dreadful as the show offs showed off their correct scores to the dirty dozen who scored less than twenty.
High flying Dan H only got (gasp) fifteen!
Paul C only got thirteen (oooof!)
Bringing up the rear though this week was new kid on the block Daniel Vinson 12 (0)…
Welcome to the big boys league Danny boy!
Correct Score of the Week:
And I thought it was a correct score-free week…most popular score was Fulham's 1-2 win at Preston – 30 of youse got that!
18 got the 3-1 Boro win over The Tykes
Fourteen got the 3 goal demolition of Watford
10 landed the five point Reading v Leeds 2-2
Nine (!) got the thrilling Rangers 2 Celtic 3
5 got the dull-all at the Kirklees
Martin S, Savan A & Justin C got Ipswich 0 Sheff U 0. Then sobbed a little bit as they thought of those poor souls who were actually there.
Pete B, Paul S & Mike K got the very annoying last minute spoiling Bournemouth 1 Spurs 4
Debbie L got the bore draw between Burton & Bristol City
Predictz made us all green by happening upon Newcastle 3-0 Southampton
Norman L obviously guessed Kilmarnock would beat Ross County 3-2
Richard Hu saw his typo come good on the game at Kilmarnock
However, this week's best correct score goes to Richard Hughes (again!) for his if-you-make-them-up-they-will-happen inspired, WBA 1 Leicester City 4!
Bet of the Week:
So, the "system" spat out 3 draws that were the most popular among the 90 odd of you who entered predictions…
And guess what?!
Yep….
53.49% Hull V Norwich – there was time for a 4-4…
48.84% Aston Villa V Wolves – blimey!
43.02% Man U V Liverpool – just one of those penalty claims…
So, £0 goes on "Bet of the Week" slot 11th – this is looking bleak!
Table News:
Jason Morris shoots up 4 places to top spot 2 points ahead of Simon B who, in turn, is one point ahead of Dan H in third.
Three crashed the Top Ten.
Daniel Vinson slips 3 places to the anchor slot four points behind Paul C who, in turn, is 5 points off Olly O…
"Peaches":  Highest climber this week, up a whopping 33 places, is Kyle Beale – honourable mentions go to Richard Hu (+27), Norman L (+26), Jack B (+25) and Paul S (+25)
"No More Heroes": Falling furthest this week, down a whopping 33 places, is Shezan Juma – dishonourable mentions go to Gary B (-21), Julian F (-21) and Andy K (-21)
Click here for further details…
PAS Champions League 2017/18 Knockout Stages:
Aaahhhh the magic of the, erm, Champions League! It was Last 16 2nd leg matches this week…
Well…
We had –
3 away wins!
7 successful jokers!
2 (very) successful jokers!
3 hammerings!
1 close game
But who went through???!
2nd leg results & aggregate scores can be found here
PAS CL Quarter Finals draw to follow…
Dates for your diaries – PAS CL Weeks
Quarter Finals 1st leg – Week 6
Quarter Finals 2nd leg – Week 8
Semi Finals 1st leg – Week 10
Semi Finals 2nd leg – Week 12
Final – the merry month of May ('18)
PAS Cup 2018:
PAS Cup Last 16 draw is live!
1st round results can be found here
Dates for your diaries – PAS Cup Weeks
Last 16 – Week 7
Quarter Finals – Week 9
Semi Finals – Week 11
Final – the merry month of May ('18)
PAS World Cup 2018:
In order to be invited to enter the PAS Copa do Mundo 2018, you will have to finish in the Top 32 after 13 weeks of play. Currently sneaking the last spot is a non-spitting Red…Ryan Graves!
And Another Thing:
Got any Cheltenham tips???!
Cheers,
Pab