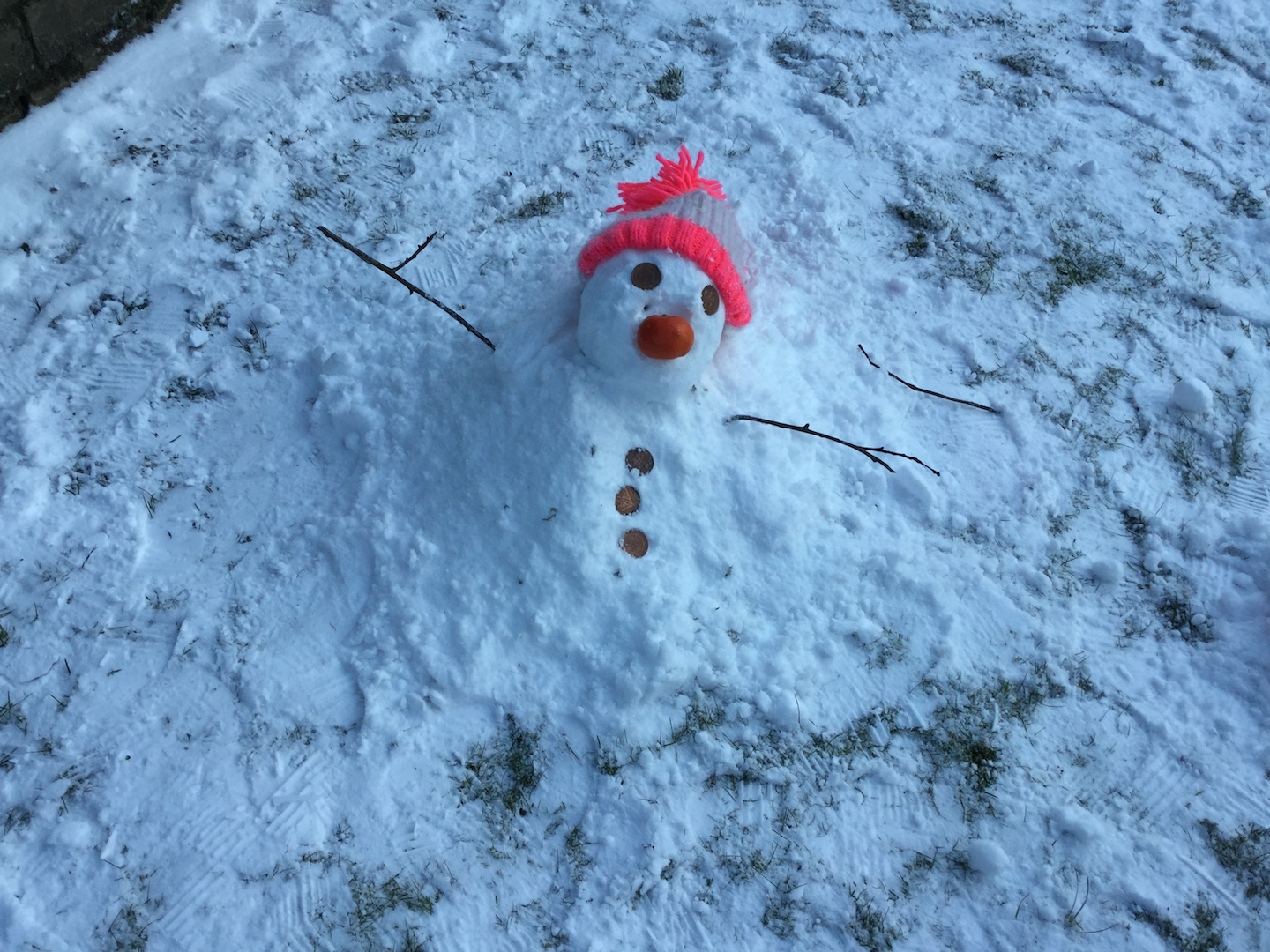 Call it off Arsene…
"For The First Time In Forever":
So, the "Beast From T'East" really put pay to the fixture list this weekend, and boy, did some of us suffer! What? Eh? Oh…
I'll start again.
In a week that saw only 9 games postponed, 25 players managed to score 20 points or more!
Three of them even topped 30 points.
Very impressive stuff.
Julian F was the early pacesetter only to see Clare T sitting pretty on a massive thirty-four points with one game to go.
But, with literally one minute to go in said match, Clare's faves cruelly snatched her moment from her grasp and put it snug in another Red's mitt.
Yep, Martin Stafford 38 (6) must have been happier than a Spurs fan this week as his ridiculous Monday night prediction landed just in the nick of time!
£20 then to you Mr S, well done sir – should keep you in pies for a while eh?!
"Frozen Heart":
"Beast From The East"? Snowmaggedon? Pah! PAS prevailed and then some! What? Eh? Oh…
I'll start again.
In a week that saw 9 whole games postponed, 29 players couldn't even manage to score 15 points!
Three of them couldn't even top ten points.
Cold.
Paul C & high flying Stephen P scraped a frosty 8 points.
That left Tony Fisher 6 (0) frozen in last place.
Brrrrrrrrrrr…..
Correct Score of the Week:
Wow…most popular score was Watford's 1-0 win over WBA– 15 of youse got that!
Fourteen got Celtic's 3-0 deconstruction of Greenock Morton
10 got Rangers' 4-1 win over Falkirk
8(!) just knew Arsenal would score against Brighton for a 2-1
Seven got the dull-all at St Mary's
4 got the 1-3 Preston win over Bolton
Martin S & John J somehow guessed Palace 2 Man U 3 (how?????)
Brett A got City's 1-0 thrashing of Chelsea
However, this week's best correct score goes to Julian Fernandez for his Friday-night-flyer inspired, Middlesbro 3 Leeds 0!
Bet of the Week:
So, the "system" spat out 3 draws that were the most popular among the 90 odd of you who entered predictions…
And guess what?!
Wipeout!
45% Bolton  V PNE – looked good for 77 minutes…
43.75% Motherwell V Hearts – looked good for 85 minutes…
43.75% Derby V Fulham – didn't look good from 22 minutes…
So, £0 goes on "Bet of the Week" slot 65th – a clean sweep then!
Table News:
"In Summer":
Dan Hogwood stays top now 12 points ahead of Rowan M who, in turn, is one point ahead of Clare T in third.
Three crashed the Top Ten.
"Reindeers Are Better Than People": 
Tony Fisher slips one place to the basement ten points behind Paul S who, in turn, is 1 correct score off Mike K…
"Fixer Upper":  Highest climber this week, up a whopping 57 places, is Martin Stafford – honourable mentions go to Julian F (+41), Frankie F (+29), Matt W (+24), Neil T (+20) and Danny A (+20)
"Let It Go": Falling furthest this week, down a whopping 23 places, is Andy Smith – dishonourable mentions go to Pete B (-21), Ben H (-17), Mark J B (-17), Brett A (-17) and Mark S (-15)
Click here for further details…
PAS Champions League 2017/18 Knockout Stages:
Last 16 2nd leg games were meant to kick off in Week 4, but the adverse weather conditions meant we didn't have 30 games to predict.
And that just isn't fair, is it.
So, we've moved it to Week 5 instead.
We're nice like that…
Full draw & 1st leg results can be found here
Dates for your diaries – PAS CL Weeks
Last 16 2nd leg – Week 5
Quarter Finals 1st leg – Week 6
Quarter Finals 2nd leg – Week 8
Semi Finals 1st leg – Week 10
Semi Finals 2nd leg – Week 12
Final – the merry month of May ('18)
PAS Cup 2018:
PAS Cup Last 16 draw to follow…promise!
1st round results can be found here
Dates for your diaries – PAS Cup Weeks
Last 16 – Week 7
Quarter Finals – Week 9
Semi Finals – Week 11
Final – the merry month of May ('18)
PAS World Cup 2018:
In order to be invited to enter the PAS Copa do Mundo 2018, you will have to finish in the Top 32 after 13 weeks of play. Currently sneaking the last spot is lifelong Chelski fan…Darren McCarthy!
And Another Thing:
The prizes are confirmed and can be viewed on the League table.
Oh.
Glad quite a few of you spotted the, erm, deliberate mistake in the "most predicted correct score" last week!
We like to make sure you're paying attention…  ;  )
Cheers,
Pab