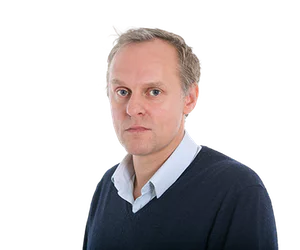 "Granit Xhaka would be an odd presence in any Premier League midfield, a paradox of a player who can look absolutely miles off the pace one moment and only a few miles off the pace the next. What is he doing playing for the seventh richest club in the world?" – Barney Ronay, he knows y'know…
"White Love": I for one got proper found out for a 2nd week in a row (and that ref who helped me in Week 1 scuppered me this week!).
And I wasn't alone – only 7 players managed 30 points or more this week!
Gary B did his best to finally win a week after 20 odd years of trying with 2 (count 'em!) 10 point predictions, dark horse Rowan M continued his fine form of late too – only for an 82nd minute Cardiff winner to hand James Challinor 39 (6) the £20 prize money!
Well done James, that's worth a tweet eh?!
"Breakdown": Were you one of the 40 who couldn't muster up twenty points this week?
Brutal eh?!
Too many bad eggs to mention but Tony F 9 (0) and Paul H 10 (0) were particularly rotten.
However, Norman Lee 8 (0)  got properly scrambled…
Face. His. On. etc etc
Correct Score of the Week:
Would you Adam & Believe it…most popular score was Burton's 1-1 draw with Millwall  – 17 of youse got that!
13 got the five point  Bournemouth 2-2 Newcastle Utd
Twelve just knew West Ham would score against Liverpool for a 4-1
4 nailed Kilmarnock 2 Hibs 2
Clare T & Chris D got the 3 goal demolition of poor, disgraceful, exasperating Arsenal
Neil C got the dull-all at Carrow Road
James C got the thrilling Sunderland 3 Middlesbro 3
Gary B made us all green by happening upon Sheff Wed 2-4 Aston Villa
However, this week's best correct score goes to Gary Blackburne (again!) for his I-threw-a-dice-for-my-scores inspired, Reading 3 Derby 3!
Bet of the Week:
So, the "system" spat out 3 draws that were the most popular among the 90 odd of you who entered predictions…
And guess what?!
We lost! Again! Darn!
58.14% Man Utd  V Chelsea – damn that Romelu
46.51% Brighton V Swansea – Eh?!!
46.51% Bournemouth V Newcastle – that's more like it!
So, £0 goes on "Bet of the Week" slot 45th – at least we're consistent!
Table News:
"Why Don't You Take Me":  Dan Hogwood stays top still 8 points ahead of Stephen P who in turn is four points ahead of Rowan M in third.
Three crashed the Top Ten.
"Fallen":  Ouch! Rich Walsh goes down one to the bottom two points behind Tony F who in turn is 2 points off Matt W…
"There Goes The Cure":  Highest climber this week, up a whopping 50 places is James Challinor – honourable mentions go to Chris D (+47), Gary B (+39), Pete B  (+32), Neil C (+30) and Clare T (+28)
"Transient Truth": Falling furthest this week, down a whopping 30 places is Norman Lee – dishonourable mentions go to Tony D (-27), Julian F (-26), John J (-23), Olly O (-23) and Paul H (-23)
Click here for further details…
PAS Champions League 2017/18 Knockout Stages: Last 16 2nd leg games kick off in Week 4!
Full draw & 1st leg results can be found here
Dates for your diaries – PAS CL Weeks
Last 16 2nd leg – Week 4
Quarter Finals 1st leg – Week 6
Quarter Finals 2nd leg – Week 8
Semi Finals 1st leg – Week 10
Semi Finals 2nd leg – Week 12
Final – the merry month of May ('18)
PAS Cup 2018: Aaahhhh the magic of the Cup! It was 1st round day this week…
Dramarama!
We had –
6 away wins!
8 successful jokers!
1 (very) successful joker!
6 hammerings!
1 heartbreaker
Someone won with fourteen points
And
Someone lost 24 with points! Crikey!
PAS Cup Last 16 draw to follow…
1st round results can be found here
Dates for your diaries – PAS Cup Weeks
Last 16 – Week 7
Quarter Finals – Week 9
Semi Finals – Week 11
Final – the merry month of May ('18)
PAS World Cup 2018:
In order to be invited to enter the PAS Copa do Mundo 2018, you will have to finish in the Top 32 after 13 weeks of play. Currently sneaking the last spot is Eastenders bound…Kyle Beale!
And Another Thing:
All payments are in – thanks!
Cheers,
Pab