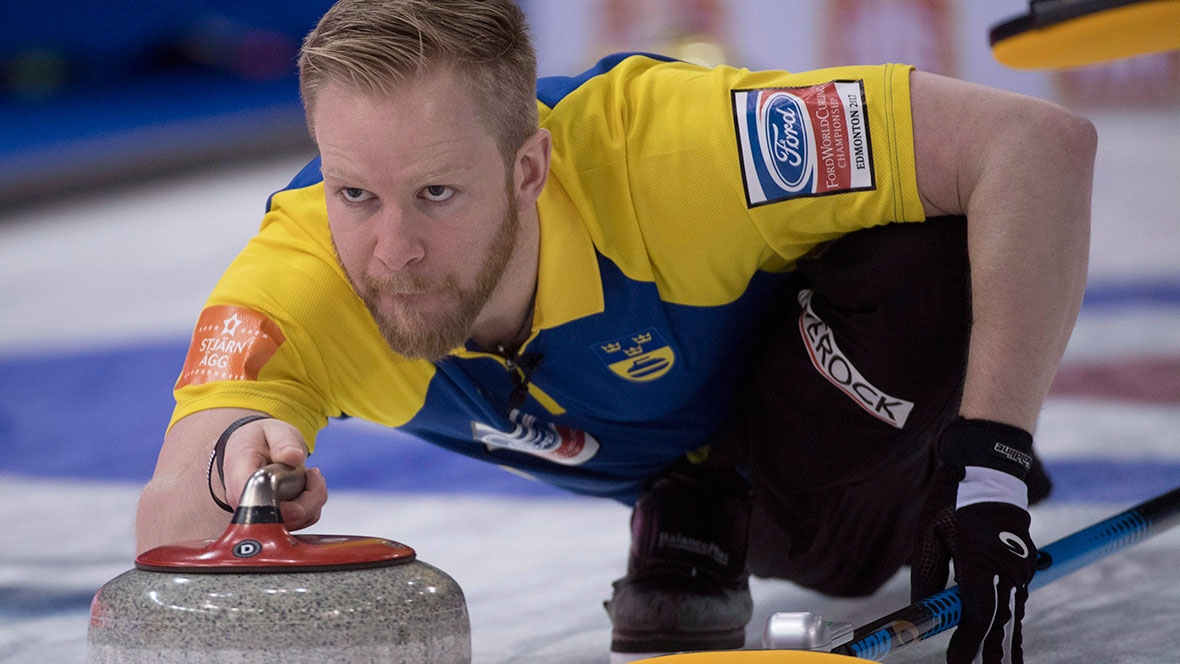 Anders H – breaking Brit Curling hearts…
"My Philosophy": So that's me put firmly in my place this week…
But before you mock, only 9 people scored 30 points or more in Week 2 – so there!
Justin C produced an inspired performance (39 pts) after his horror debut last week and Dan H celebrated receiving his wooden spoon this week but notching up a very creditable 42 points.
So, don't give up kids, all the high scorers will mess up sooner or later…!
After smashing in 9 points from 2 of the last 3 games this week, Simon Buxton 47 (8) romped away with the £20 prize and matched my "top score" to boot – not fair!
But well played Mr B.
"The Bridge Is Over": Gawd! Can you imagine being a former European champion that's now rubbish?
No, not Forest.
Try Gareth Morgan 7 (0)
Our serial CL botherer spared the blushes of Rich L, Mike K and Bijay L who also managed a sub double-digit score!
Correct Score of the Week:
And bang! Back down to earth…most popular score was Norfolk's 1-1 draw with Suffolk  – 22 of youse got that!
19 got the 3-1 Seagulls win over Coventry
15 got the thrilling Chelsea 4 Hull City 0
8 got Leeds Utd's "Desmond" with Bristol City
7 got the dull-all at the Pirelli Stadium
Sam A, Neil O & Norman L obviously guessed Southend would beat Pompey 3-1
Julian F & Debbie L got the bore draw between Newport & Notts Co
Danny A got Shrewsbury 0 Rotherham 1
Mark J B believed in Leicester. A 1-0 kinda belief…
However, this week's best correct score, and new best correct score of the season (probably ever!), goes to Clare Templeton for her there's-a-new-David-Healy-in-town inspired, Wigan 1 Man City 0! Flame on!
Bet of the Week:
So, the "system" spat out 3 draws that were the most popular among the 90 odd of you who entered predictions…
And guess what?!
We lost! Not the most auspicious of starts then eh?
48.81% Norwich V Ipswich – tick
47.62% Fulham V Villa – cross
47.62% Birmingham V Millwall – crosser…
So, £0 goes on "Bet of the Week" slot 33rd –   : (
Table News:
"Step Into A World":  Dan Hogwood moves up 7 places to go 8 points ahead of Stephen P who in turn is two points ahead of Simon Lq in third.
Loads crashed the Top Ten.
"Criminal Minded":  Ooops! Mike Krasnowski goes down nine places to the bottom of the pile one point behind Rich W who in turn is 2 points off James C…
"Outta Here":  Highest climber this week, up a whopping 69 places is Justin Corliss – honourable mentions go to Simon B (+64), Danny A (+47), Alex T  (+36), Julian F (+33) and Mark J B (+30)
"Why Is That?": Falling furthest this week, down a whopping 56 places are Gareth Morgan & Bijay Lama – dishonourable mentions go to Rich L (-49), Bry D (-48), Paul C (-43), Tony M (-38) and Paul S (-33)
Click here for further details…
PAS Champions League 2017/18 Knockout Stages:
Last 16 1st leg games went ahead this week…
It. Was. Exciting!
We had 3 successful jokers! 2 really successful jokers! 3 hammerings! 2 heartbreakers (inc. 1 correct score one!)! And, 3 away wins!
Someone won their game with 22 points & 1 lost theirs with 26 points!
Everything to play for in all the return legs then…or is there?
Full draw & results can be found here
Dates for your diaries – PAS CL Weeks
Last 16 2nd leg – Week 4
Quarter Finals 1st leg – Week 6
Quarter Finals 2nd leg – Week 8
Semi Finals 1st leg – Week 10
Semi Finals 2nd leg – Week 12
Final – the merry month of May ('18)
PAS Cup 2018: Aaahhhh the magic of the Cup! It all starts next week…
1st round draw can be found here
Dates for your diaries – PAS Cup Weeks
R1 – Week 3
Last 16 – Week 7
Quarter Finals – Week 9
Semi Finals – Week 11
Final – the merry month of May ('18)
PAS World Cup 2018:
In order to be invited to enter the PAS Copa do Mundo 2018, you will have to finish in the Top 32 after 13 weeks of play. Currently sneaking the last spot are the unsplittable…Mark Seels & Jamie Sellers!
And Another Thing:
Just a few more payments to chase up – thanks! Anyone who hasn't got round to it, please do as soon as possible – last chance!
Cheers,
Pab