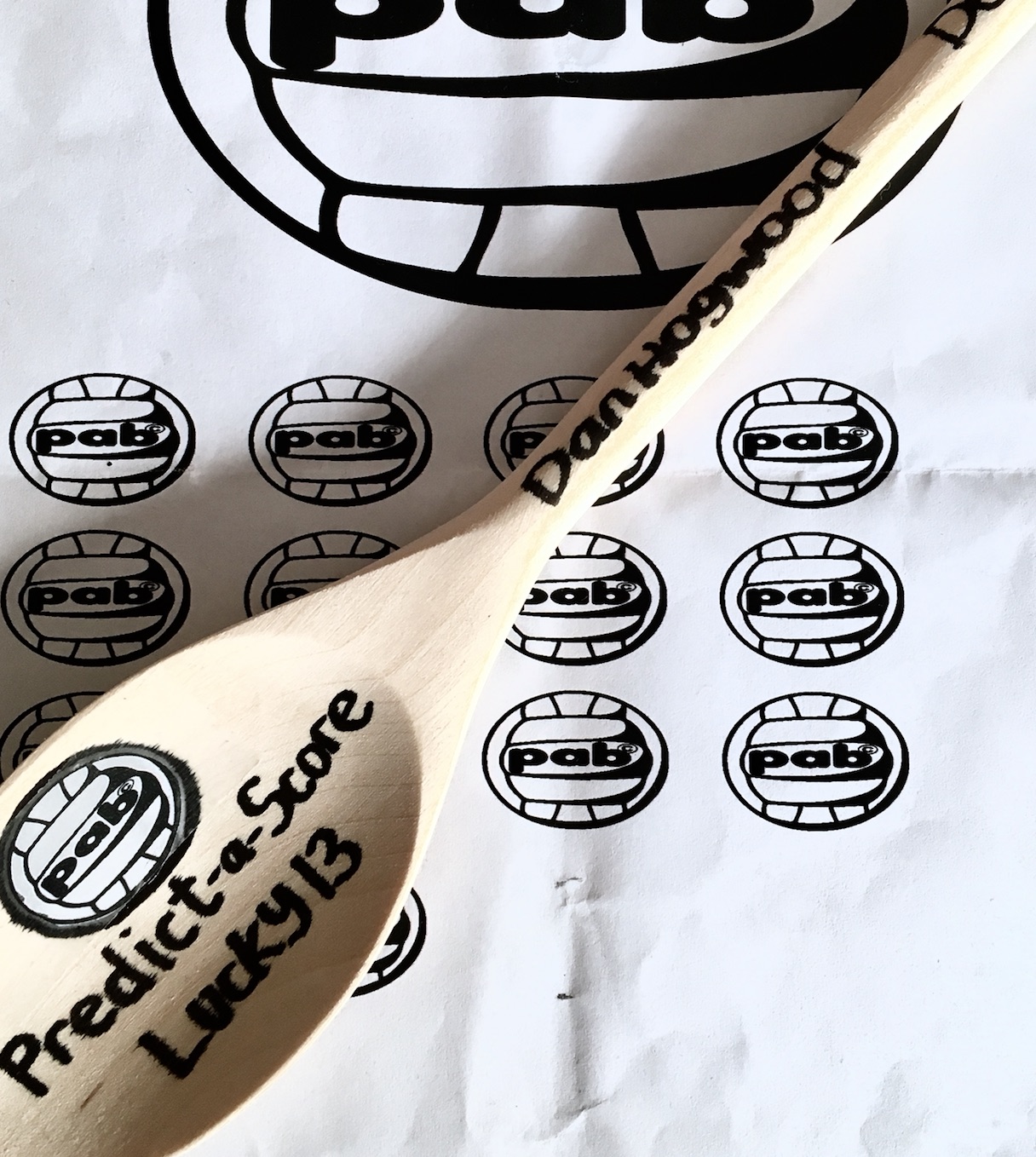 You don't want this…
"Lucid":  Do you remember Nottm Forest ending half of one season unbeaten and then carrying on the next to rack up a total of 42 matches?
Well, don me in a green sweatshirt and call me "yung man"!
I had a proper rant & character assassination lined up for the now departed Theo Walcott…
But y'know what?
I'm better than that!
Yep – off the consolation Week 13 win last season, somehow, i've recorded back-to-back PAS weekly wins!
"Pab 47 (8)"
Luvvin' that.
And for once, a last minute game changing incident went my way to earn me my £20 prize.
So thankyou Charlie Adam for your penalty kick howler.
Or rather, thank you Bobby Madley for not awarding Stoke another penalty straight after…
Spare a thought for Darren McC 43 (7) & Simon Lq (née Lindq) 45 (7)
Scandalous, innit!
"Keep Walking": What a start to the season.
In a week where 13 people scored more than 35 points, fourteen more couldn't even manage twenty!
Newcomer Justin C had a debut to unremember with 15 points and IACGMOOH's Chris D could only muster fourteen…
But propping up the rest in Week 1 is Joe Massey 13 (1)
Now that really is a scandal…
Correct Score of the Week:
Is it gonna be one of those season's again?…most popular score was Barnsley's 1-1 draw with Wednesday – 33 of youse got that!
21  got the five-point 3-0 between Chelsea & WBA
N-n-n-nineteen got the 3 goal demolition of Brora Rangers (by Kilmarnock)
8 nailed Greenock Morton 3 Dumbarton 0
Six smashed in a 3-0 via Hearts hosting St Johnstone
4 pulled a plum with Everton 3-1 C Palace
Tony F (welcome!) obviously guessed Hull City would win 0-2 at Forest
However, this week's best correct score, and obv best correct score of the season, goes to Will Oppong for his i'm-the-real-deal-recruiter-for-PAS inspired, Aberdeen 4 Dundee United 2! Big up!
Bet of the Week:
So, the "system" spat out 3 draws that were the most popular among the 90 odd of you who entered predictions and guess what?!
We lost! About par for the course for us…
56.25% Barnsley V Sheff Wed – spot on people!
46.25% Swansea V Burnley – be funny if Burnley went down now…
37.50% Spurs V Arsenal – Teeth. Wailing. Gnashing etc etc
So, £0 goes on "Bet of the Week" slot 11th – hmmppph! Fear not though kids….
Table News:
It's Week 1 – it is what it is! Click here for the full table
Please be aware we may lose some players but we may gain some – so if you know anyone out there who wants to get involved, put them in touch!
It's never too late…
PAS Champions League 2017/18 Knockout Stages: Last 16 1st leg games kick off in Week 2!
Full draw can be found here
Dates for your diaries – PAS CL Weeks
Last 16 2nd leg – Week 4
Quarter Finals 1st leg – Week 6
Quarter Finals 2nd leg – Week 8
Semi Finals 1st leg – Week 10
Semi Finals 2nd leg – Week 12
Final – the merry month of May ('18)
PAS Cup 2018: Aaahhhh the magic of the Cup! It all starts soon…
1st round draw can be found here
Dates for your diaries – PAS Cup Weeks
R1 – Week 3
Last 16 – Week 7
Quarter Finals – Week 9
Semi Finals – Week 11
Final – the merry month of May ('18)
PAS World Cup 2018:
In order to be invited to enter the PAS Copa do Mundo 2018 you will have to finish in the Top 32 after 13 weeks of play. Currently sneaking the last spot is Uncle Pat's favourite…John Jennings!
And Another Thing:
Nearly all the payments have come in – thanks! Anyone who hasn't got round to it, please do as soon as possible – don't make me chase you!
Cheers,
Pab