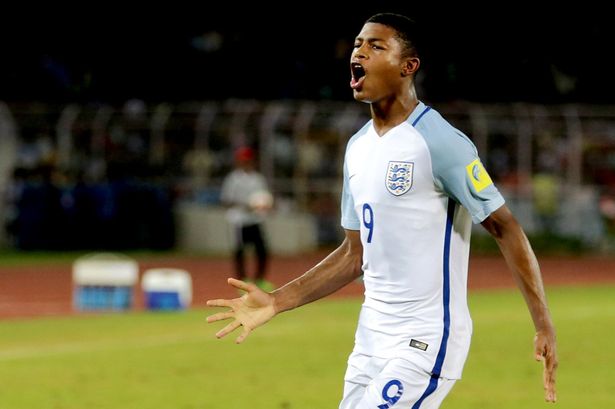 Not a punk…
"Stealing Cars": Really?? Everything I put, the opposite happened! To me, that's worse than missing out by the odd goal cos at least you have the correct result right?!
It seems the increasing unpredictability is affecting most of us albeit in varying degrees – 7 punters managed 30 points plus this week!
Paul C collected a third of his points from one game and looked nailed on for a weekly win as all around were scuppered by the form book having its pages scorned & scoffed at.
So, if you missed Friday's game (did you know that Match 1 on PAS is more likely than not to be an away win?!) and then inexplicably missed another 4 on Saturday, you'd be done right?
Wrong!
Those four "Mr 2-0" games swept Andy Smith 35 (5) to a Week 4 win making it Andy's "Mandy" this week.
Nice work Andy, I take it you know the "Syndicate" – keep this form up and you may get an invite…
"Fool": We recruited eleven "newbies" this season and up 'til now they all look to have settled in & acquitted themselves with considerable aplomb.
But beginners luck runs out.
In a week where 34 players totted up 20 points or less, and four didn't even get a correct score, debutant Shaun Turner 10 (0) is propping up the rest.
Feeling sheepish Shaun? Ignominy is yours!
Correct Score of the Week:
I'm speechless… – most popular score was Villa's 2-1 victory over Fulham – 24 of youse got that!
13 got the inevitable at the Etihad
Seven got the 1-3 thriller between Blackpool & Wigan
4 got the ding-dong Wolves 3 PNE 2
Ben McK & John K obviously guessed Bristol City 0 Leeds Utd 3
Paul C nailed the 10 pointer at the Bridge
However, this week's best correct score, and new "Best Correct Score of the Season", goes to Ethan Nicklin for his "us kids love Harry Kane innit", Spurs 4 Liverpool 1!
Bet of the Week:
So, the "system" spat out 3 draws that were the most popular among the 97 of you who entered predictions and guess what?!
Lost again…
Ipswich v Norwich (45.45%) – wonder if Mick Mc has an opinion now?
Villa v Fulham (45.45%) – no great escape for Fulham this week…
Southampton v WBA (45.45%) – only Goal of the Season 5 mins from time denied us here!
So, no £££ on "Bet of the Week" slot 33rd then…
Table News:
"Holiday Destination": Dave Crisp stays top but only 1 correct score ahead of Scott H who in turn is five points ahead of Danny A in third.
Four crashed the Top Ten.
"Mother Fighter": Dan Hogwood slips one place to the basement slot two points behind Frankie F who in turn is 4 points off Darren McC.
"Yes Men": Highest climber this week, up a whopping 31 places is Alex Rossi – honourable mentions go to Andy C (+16), Jerry S (+24), Neil O (+16), Jamie T (+24), Danny B (+16), Jason M (+23) and Ethan N (+17).
"Out The Way": Falling furthest this week, down a whopping 42 places is Howard Thomas  – dishonourable mentions go to Paul V (-20), Shaun T (-32), Andy K (-23), Paul F (-29), Tony D (-20), Paul S (-22) and Neil T (-22).
Click here for further details…
PAS Cup 2018:
In order to be invited to enter the PAS Cup 2018 you will have to finish in the Top 32 after 13 weeks of play. Currently sneaking the last spot is Tim Cahill fan…George Triantafillou!
PAS Champions League 2017/18 Group Stages:
Matchday 2 this week…
Oooh it was exciting! We had 7 away wins! 6 hammerings! 2 close games! 2 unsuccessful jokers! 1 heartbreaker! And, 1 draw!!!
Matchday 3 fixtures & Week 2 results can be found here
Dates for your diaries – PAS CL Weeks
Matchday 3 – Week 6
Matchday 4 – Week 8
Matchday 5 – Week 10
Matchday 6 – Week 12
And Another Thing:
All the monies are in and we only lost one player – well done everyone!
Twitter is dead…and so is Instagram! We old skool with pictures n dat!
Take some interesting pics at away games. Or home games. Or some pics of away fans. Or home fans. Or just the match. Or players you've met. Anything actually. Food? Beers? Lovely vistas??!
Why?
Well, a bit like the Vision-On gallery (ask yer grandad millennials!), we'll pick the best and post them up on future round ups – so getting clicking!
So, who's next?
Don't send them in the post though – email them over to me! ([email protected])
Cheers,
Pab