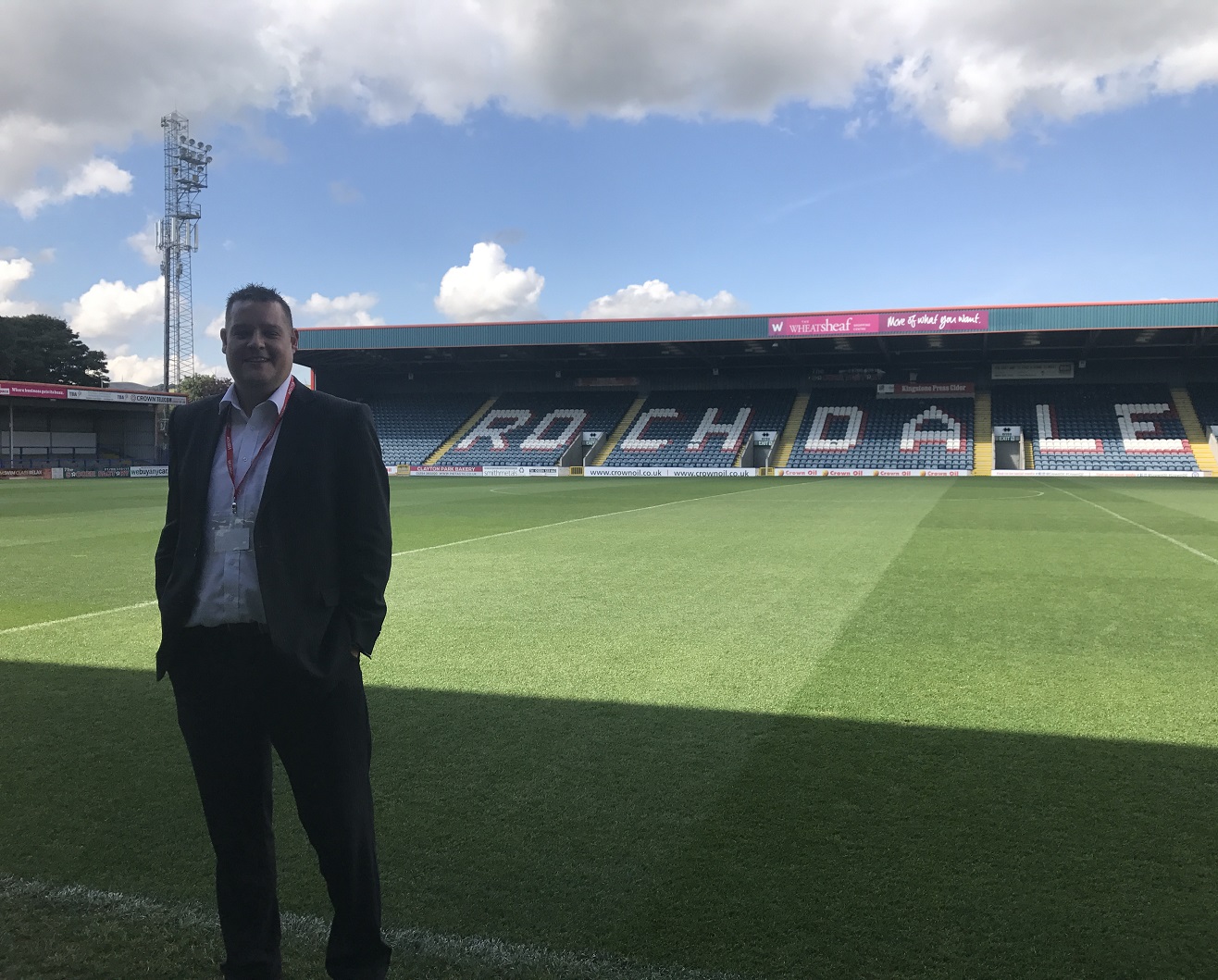 "Howay man! I'm the thinking woman's Paul Jewell…"
"Stellular":
There was dancing on the streets of Reykjavik, Lisbon, Dublin and, erm, Clitheroe this week as PAS International Week really captured the imagination for the Russia World Cup. I mean, can you imagine the tattoo fest if Honduras get to play New Zealand??!
I for one, can. not. wait.
Anyway, as always, big points hauls were up for grabs…
21 got over forty points!! Six of you scored over 45 points!!!
Director of PAS Kate S must have had the bubbly on ice as her PAS Manager delivered an impressive 49 (9) for Franchise Slee. Cool beans.
However, we had darkhorse No.1 gliding along the rails taking 11 points form the last 4 games to nick into pole position. But, whilst he took the stand side, darkhorse No.2 on the blindside revealed an equally high standard of predicting…
Simon Buxton 50 (7) ultimately has his Slovakia v Malta five pointer to thank for drawing him level with Scott Harrison 50 (7) for a share of the weekly spoils. They couldn't be split – so, we'll split this week's "Thurston" into 2 of those nice new £10 notes instead.
Well done boys, you gave International Week the send off it deserves…
International Week can be a cruel temptress – you see the bright lights of a 5-0, 6-0, maybe even an 8-0 (except in Holland) and then Malta go get a draw or Luxembourg actually score a goal and you're left pondering what could have been…or at least until Palace take to the stage again.
This week's suckers included seven poor souls who couldn't even manage 25 points!
And then there was Eddie O & Sam C on a woeful twenty two points!
But at least they got a correct score.
Chris Dixon 21 (0) will be beside himself as he scans his scoresheet down the pub with his mates this week. Regaling how "I was one goal out on 22 games man!", "if that Mackem Henderson actually passed forwards, England would have deffo won 7-0. Man." and "remember when we beat the Mancs 5-0? I had 4-0 for that. I hate Phillipe bloomin' Albert…"
And his mates will just roll their eyes and bark, "shut up man, and get to the bar! And hoy in some of those posh nuts they all those Cockneys eat while ya there…"
Harsh.
Correct Score of the Week:
It was international week, whadidyaexpect??!– most popular score was Slovakia's 3-0 win over Malta – 37 of youse got that!
23 got the 4-0 in Athens, Greece. When they beat Gibraltar.
Seventeen got the 5 point 3-0 between Spain & Gibraltar.
10 came good with 8 points for Northern Ireland 1 Gib Germany 3.
A fantastic four smashed in Slovenia 2 Scotland 2
Kate S, Clare T & Dan P just knew England would score on the astroturf…
However, this week's best correct score, and new correct score of the season, goes to Debbie Lee for her vaulting, Poland 4 Montenegro 2!
Bet of the Week:
So, the "system" spat out 3 draws that were the most popular among the 97 of you who entered predictions and guess what?!
It was International Week. The scores were fragmented. We didn't have a full deck to play with. There was no bet. Again.
Fear not though punters! We'll triple up on Week 3 – so fingers crossed you lot can iD those precious draws eh??!
Table News:
"Space To Be": Matt Worsfold stays top, 3 points ahead of Scott H who in turn is two points ahead of Kate S in third.
Five crashed the Top Ten.
"Dive": Ooops! Chris Dixon slips twenty one places to the bottom of the pile 1 point behind Eddie O who in turn is 1 point off Simon Linds.
"All At Once": Highest climber this week, up a whopping 58 places are Savan Arora & Paul Henshaw – honourable mentions go to Paul C (+50), Martin S (+47), Gareth M (+45), Andy K – welcome! (+42) and El Presidente (+40) – whoo, yeah!
"Strange Warnings": Falling furthest this week, down a whopping 40 places is Jamie Sellers  – dishonourable mentions go to Sam C (-39), Paul V (-39), Isaac A (-39), George T (-39), Julian F (-36) and Stuart F (-35)
Click here for further details…
PAS Cup 2018:
In order to be invited to enter the PAS Cup 2018 you will have to finish in the Top 32 after 13 weeks of play. Currently sneaking the last spot is the not poorly…Rich Lee!
PAS Champions League 2017/18 Group Stages:
Matchday 1 games kicked off this week…
Oooh it was intense! We had 9 away wins! 3 hammerings! 3 close games! 1 unsuccessful joker! 2 really successful jokers (step forward Danny A & Kate S)!
Matchday 2 fixtures & Week 1 results can be found here
Dates for your diaries – PAS CL Weeks
Matchday 2 – Week 4
Matchday 3 – Week 6
Matchday 4 – Week 8
Matchday 5 – Week 10
Matchday 6 – Week 12
And Another Thing: Notice I was in NYC recently? (see pics on Instagram: https://www.instagram.com/pfernand65/) – well, I was there doing a couple of support slots for the lovely Saint Etienne – it was ace, you should've been there!
Seeing as you weren't, my brother from another mother and mp3 roadie, Alex Rossi, put together a Spotify playlist for your aural delectation – check it out!
Personally, Spotify is the devil to me and should be actively discouraged. No. Seriously.
But, ahem, it works for us here I guess – enjoy!
Oh, and…
Nearly all the payments have come in – thanks! Anyone who hasn't got round to it, i'm naming & shaming next week…
Twitter is dead…and so is Instagram! We old skool with pictures n dat!
Take some interesting pics at away games. Or home games. Or some pics of away fans. Or home fans. Or just the match. Or players you've met. Anything actually. Food? Beers? Lovely vistas??!
Why?
Well, a bit like the Vision-On gallery (ask yer grandad millenials!), we'll pick the best and post them up on future round ups – so getting clicking!
Stephen Peaston (aged 42) is this week's featured artist (see top) – Greenock born Stevie P harbours a phat ass obsession with top rapper M&M. As a homage, he bought every pair of British Knight sneakers ever released in the US and showcases them "box fresh" next to his extensive "tag graffiti" coffee table book collection. All in his "spare" bedroom in Brookside Close, downtown Liv-er-pool.
He loves his mom's spaghetti & his gold replica AK47 lighter…and when he goes transatlantic, he requests seat "D12 baby!". Word!
So, who's next?
Don't send them in the post though – email them over to me! ([email protected])
Cheers,
Pab