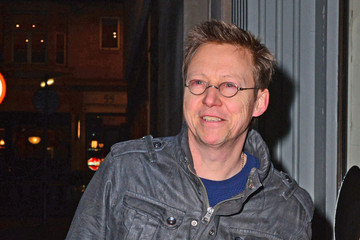 "So, Arsene has never finished below us eh?!"
"A Night To Remember":  I'll cut to the chase people, its been a painful week! If you didn't score 40 points or more, look away now, we should've taken the Mr 2-0 route.
How brutal is that??!
19 people hit the magical 40 plus points with ten of those surpassing the season high of 45 set by Jerry S – wow!
One went beyond…
So, thanks in main to the Lior Refaelov correct score busting goal for Israel, Simon Lindsay 51 (8) salvaged his season and nabbed the £20 for good measure.
Congrats mi amigo, let's hope the Arsenal can take your lead in the weeks to come eh?!!
"Dead Giveaway":  If you had a bad week people, you had a really bad week!
Seven couldn't even muster 25 points, one couldn't even register twenty points…
Patricia Fernandez 18 (1) you need to have a word with yourself  – on Mother's Day too!!! Tut, tut, tut.
Correct Score of the Week:
I really really hate International week…most popular score was Poland's 1-2 win in Montenegro – 24 of youse got that!
21 got the very very annoying last minute spoiling Bosnia 5 Gibraltar 0 (grrrrrrr!)
Thirteen were all over the 0-3 to Macedonia
12 got the 1-3 Slovakia win over Malta
Nine nailed San Marino 0 Czech Republic 6
7 made us all verde by happening upon Portugal 3-0 Hungary
Six got the dull-all in Bucharest
5 got the 3-1 Bees win over Cheltenham
Five just knew Luxembourg would score against France for a 1-3
4 got Serbia's 1-3 win over Georgia
Four got Sweden's thrashing of Belarus
Julian F, Jason M & Richard H got the bore draw between Ireland & Wales
Richard H (again!), Simon Linds & Eddie O saw their typo come good on the game in Madrid
Pete B & Yours Truly got Cyprus 0 Estonia 0. We sobbed a little bit as we thought of those poor souls who were actually there.
Jazz S & Matt W obviously guessed Germany would beat Azerbaijan 1-4
However, this week's best correct score goes to Mark Seels for his let-the-haters-hate-i'm-back!-inspired, Andorra 0 Faroe Islands 0!
Bet of the Week:
So, the "system" spat out 3 draws that were the most popular among the 90 of you who entered predictions and guess what?!
We lost once again.
53% Scunthorpe vs Bradford – ooooh close! Frankie had 3-3 down FYI…
49% Armenia vs Kazakhstan – a sending off and then disaster…
49% Romania vs Denmark – the only disappointing thing it wasn't 0-0…..what? Oh…
So, £0 goes on "Bet of the Week" slot 65th – not good…
Table News:
"Take That To The Bank": Jason Morris stays top and now goes 15 points ahead of Charlie H who in turn is now sixteen points ahead of Peter M in third…
Looks a done deal to me.
Richard H & Eddie O crashed the Top Ten.
"There It Is": Neil Critchlow stays rooted to the bottom and now only five correct scores behind Patricia F who in turn is 10 points off Lee F…
"I Can Make You Feel Good": Highest climber this week, up a whopping 25 places is David Goggin – honourable mentions go to Pete B (+16), Rich H (+20), Neil T (+14), Neil M (+14) and Simon Linds (+16)
"I Owe You One": Falling furthest this week, down a whopping 18 places were Debbie Lee & Ric Pardoe – dishonourable mentions go to Anders H (-11), Clare T (-12), Will O (-12), Neil O (-19), Ross B (-14), Arthur H (-12), Sam A (-11), Stephen P (-14) and Francesca Fernandez (-11)
Click here for further details…
PAS Champions League 2017/18 Group Stages::
In order to be invited to enter the PAS Champions League 2017/18 you will have to finish in the Top 32 after 13 weeks of play. Currently sneaking the last spot is…Woking Viking, Simon Lindquist!
PAS Cup 2017:
The PAS Cup Quarter Final results can be found here
Dramarama!
We had –
1 away win!
4 successful jokers!
2 (very) successful jokers!
2 hammerings!
1 heartbreaker (No. Really. By a correct score…)
PAS Cup Semi Finals draw to follow…
Full set of results can be found here
Dates for your diaries – PAS Cup Weeks
Semi Finals – Week 12
Final – the merry month of May ('17)
PAS Champions League 2017 Knockout Stages:
Quarter Finals 2nd leg games next week…
Full draw & results can be found here
Dates for your diaries – PAS CL Weeks
Quarter Finals 2nd leg – Week 9
Semi Finals 1st leg – Week 11
Semi Finals 2nd leg – Week 13
Final – the merry month of May ('17)
And Another Thing: He's staying isn't he…..
Twitter is back from the dead (check it out by following on @pabspace), but still long live Instagram!
Take some interesting pics & remember to add #pabpas so you we can see your pic on the site!
Some away game pics would be good this season. Or some pics of away fans. Or home fans. Or just the match. Or players you've met. Anything actually. Food? Beers? Lovely vistas??!
Cheers,
Pab