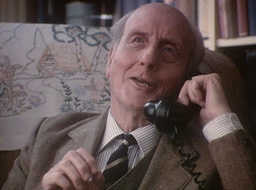 "Yes,Gazza…. Yes! Gak AND a chicken.."
"Our Velocity":  
J.R Hartley.
Ever read his famous book? Don't bother, it's rubbish.
Remember Yellow Pages?
A time when you could actually remember about 15 phone numbers (yeah millennials, we really used our brains back then!) anyway and then you could access about a million more and make "prank" calls at 3am on a Sunday morning on the way home the "club"! Great times…
Do you know the dialling code for the UK?
Did you know if you times the last number of the Darlo dialling code by the 2nd last number, minus the 3rd number and then add the 2nd number you get 8?
Well you do. I did the math…
Spookily, Ben McKeown 44(8) was fly fishing this weekend, and whilst he didn't hook a trout whilst wading amongst the shopping trolleys in the River Skerne, he did catch the £20 weekly prize.
No small thanks to the fact Dundee notched against Champions-elect Celtic…Jason M & Olly O no doubt stood on the bank throwing rocks in his swim as their 42 point haul was left floundering on the rocks…
Well done Benny boy – you can fund those TWO slap up meals you owe me & Chris D in Mrs Gregg's flagship store next season now!
"What Did We Do To You To Deserve This?": 
My mum rang me on Monday distraught she'd "had a 'mare" by only recording a score of 19 (2). Imagine then if you scored under 13 points!
Can you imagine not getting a correct score as well??
Can you imagine how Mark Seels 11 (0) feels limping in bottom of the pile this week?
Can you imagine the grief he'll get from "The Syndicate"?
Can you imagine the smug face Richard "Tricky" Hirst is pulling right now??!
Correct Score of the Week:
Well, I had a decent week, did you?…most popular score was Partick's 1-1 draw at Kilmarnock– 27 of us got that!
7 got Forest's "Desmond" with Derby
Six got the two-two in Blackburn. The wrong side of Blackburn…
6 got the dull-all at The Stadium of Light
Five got Rangers' 4-0 deconstruction of Hamilton
4 just knew Boro would score against Man Yoo for a 1-3
Ben McK, Olly O & Stephen P got the 3-1 Cardiff win over Ipswich
However, this week's best correct score goes to Dan Hogwood for his I-love-a-bit-of-injury-time-Rom-me inspired, Everton 4 Hull 0!
Bet of the Week:
So, the "system" spat out 3 draws that were the most popular among the 90 of you who entered predictions and guess what?!
We won!!! Whaaaaaaaaaa-hoooooooo!
51% Kilmarnock vs Partick – 87th minute Conor Sammon goal seals the deal!
49% Leeds vs Brighton – Wood would wouldn't he….spoiled a bumper payout there!
49% Inverness C T vs Ross County – 86th minute equaliser in the Highland derby seals the deal!
So, £7.67 goes on "Bet of the Week" slot 45th – at last!
Table News:
"Apply Some Pressure": Jason Morris stays top but now goes 10 points ahead of Charlie H who in turn is now eleven points ahead of Peter M in third…
No one crashed the Top Ten.
"Going Missing": Neil Critchlow stays rooted to the bottom and now ten points behind James C who in turn is 1 correct score off Patricia F…
"I Want You To Stay": Highest climber this week, up a whopping 27 places is Olly Osmond – honourable mentions go to Rowan M (+13), Ric P (+12), Paul H (+12), Chris D (+15), Ben McK (+22) and Paul S (+12)
"Risk To Exist": Falling furthest this week, down a whopping 24 places is Stuart Fitzsimon – dishonourable mentions go to Mark S (-18), Predictz (-16), Alex R (-13), David G (-20), Richard H (-15) and Dan P (-14)
Click here for further details…
PAS Champions League 2017/18 Group Stages::
In order to be invited to enter the PAS Champions League 2017/18 you will have to finish in the Top 32 after 13 weeks of play. Currently sneaking the last spot is…Mr Dream Team himself, Pete Britton!
PAS Cup 2017:
It's PAS Cup time again folks!
PAS Cup Quarter Finals draw 
Tony Davenport vs Simon Lindquist
Jack Buxton vs Nick Hogwood
Jason Morris v Ben Hogwood
Mark Fawke vs Charlie Harris
Can Jack B scupper Nick H's march to a second consecutive Cup win?!
All fixtures & results can be found here
Dates for your diaries – PAS Cup Weeks
Quarter Finals – Week 8
Semi Finals – Week 12
Final – the merry month of May ('17)
PAS Champions League 2017 Knockout Stages:
It was Quarter Finals 1st leg time this week – wow!
We had 4 homes wins!
1 close game!
1 hammering!
4 successful jokers!
Full draw & results can be found here
Dates for your diaries – PAS CL Weeks
Quarter Finals 2nd leg – Week 9
Semi Finals 1st leg – Week 11
Semi Finals 2nd leg – Week 13
Final – the merry month of May ('17)
And Another Thing: Shurely he can't be staying….can he??!
Twitter is back from the dead (check it out by following on @pabspace), but still long live Instagram!
Take some interesting pics & remember to add #pabpas so you we can see your pic on the site!
Some away game pics would be good this season. Or some pics of away fans. Or home fans. Or just the match. Or players you've met. Anything actually. Food? Beers? Lovely vistas??!
Cheers,
Pab