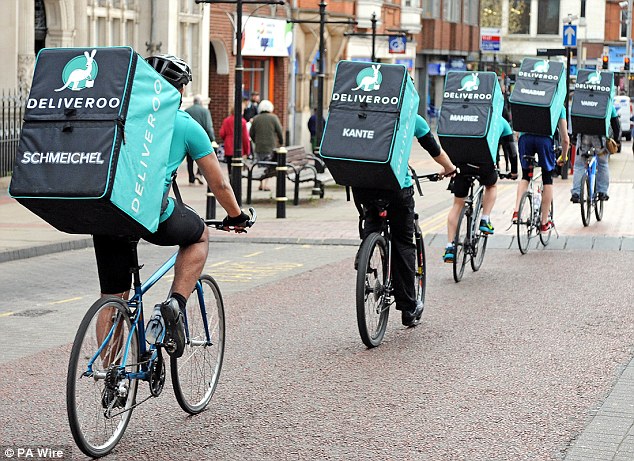 "Not heavy…"
"Rich & Strange":  It's lovely when a long wait comes to an end –  New job? Tick! New baby? Tick! Team looking like they'll finally be promoted? Tick(ish)! Get to see Batman Lego movie on the big screen? Tick! New lease of life on PAS after years in the doldrums flirting with the wooden spoon? Tick!
Actually the Batman one was a bit of a step backwards, but Julian Fernandez 45 (7) smashed in a bumper score to record the biggest weekly winning margin for years to secure the £20 prize – and that was without submitting a score for the Friday game!
Fourteen players slapped up 30 points plus tallies but JuJu still won the week by 10 whole points.
Basically Bournemouth's 9 pointer sealed the deal…hmmmmm, wonder if he watched Football Focus like me and noted that the Cherries first Prem win was 4-3 v the Hammers and changed his 2-1 score accordingly?
"Purple Love Balloon": Blimey! Nineteen players lolloped home with less than 20 points this week which isn't ideal now is it?
Two of them are on the PAS Board (hopefully that'll put those time-lapse rumours to bed now!) and two of them were Lees.
Not Debbie though.
Rich tried his best to fail spectacularly, but feeling it more than everyone else this week was Norman Lee 12 (0). 
Let's hope he managed to avoid Lego Batman…
Correct Score of the Week:
Pretty hit and miss this week, tbf, a lot of hits though…most popular score was Man City's 0-2 Cup win at Boro – 27 of youse got that!
12 got obviously guessed Arsenal would beat Lincoln 5-0 (I had it down as 10-2 fyi…)
Will O, Steve M & Predictz got the five point Barnet 2-2 Crawley
Kate S, Simon Linds & Chris D nailed Norwich 2 Blackburn 2
Paul V, James L & Richard H got the 3 goal demolition of WBA
Mark J B, Simon Lindq & Simon B got Brighton's 3-0 deconstruction of Derby
Julian F, Andy F & moi believed in Eddie H. A 3-2 kinda belief…
Stuart F & Ross B got the dull-all at Elland Road
Danny A got PNE's 3-0 win over Reading
David G was all over the four nil to Hearts over Hamilton
However, this week's best correct score goes to Patricia Fernandez for her I-love-a-local-derby inspired, Newcastle Utd 1 Fulham 3!
Bet of the Week:
So, the "system" spat out 3 draws that were the most popular among the 90 of you who entered predictions and guess what?!
Jeez & peas….
51% Hull vs Swansea – the Portuguese boy comes good again
48% Burton vs Forest – how bad are Forest????! ("nearly as bad as the Arsenal!" – everybody)
45% PNE – Reading – eh???!!
So, £0 goes on "Bet of the Week" slot 33rd – good Lord!
Table News:
"Through The Roof": Jason Morris moves up 1 place to go 3 points ahead of Peter M who in turn is one point ahead of Charlie H in third…
Only Andy F crashed the Top Ten. he's like the Everton of the PAS…
"Only (A Prawn In Whitby)": Neil Critchlow slips one place to the bottom 2 correct scores behind James C who in turn is 1 point off Ricki M…
"Magic": Highest climber this week, up a whopping 39 places is Julian Fernandez – honourable mentions go to James L (+16), Alex R (+10), Clare T (+11), Neil T (+10), David G (+11), Arthur H (+10) and Sam A (+11)
"Oh No Won't Do": Falling furthest this week, down a whopping 22 places is Ricahrd Lee – dishonourable mentions go to Jerry S (-10), Danny A (-10), Rowan M (-13), Jazz S (-11), Scott H (-10), Simon Lindq (-10), Olly O (-17), Paul H (-14), John K (-15), Dave N (-10), Norman L (-20) and Dan H (-12)
Click here for further details…
PAS Champions League 2017/18 Group Stages::
In order to be invited to enter the PAS Champions League 2017/18 you will have to finish in the Top 32 after 13 weeks of play. Currently sneaking the last spot is…"The Shield" bad-boy, David Goggin!
PAS Cup 2017:
The PAS Cup Last 16 results can be found here
My word it was…erm, quite uneventful actually…
We had –
4 away wins!
2 (very) successful jokers!
2 jokers not played!
2 hammerings!
PAS Cup Quarter Finals draw to follow…
Full set of results can be found here
Dates for your diaries – PAS Cup Weeks
Quarter Finals – Week 8
Semi Finals – Week 12
Final – the merry month of May ('17)
PAS Champions League 2017 Knockout Stages:
Quarter Finals 1st leg games next week…
Full draw & results can be found here
Dates for your diaries – PAS CL Weeks
Quarter Finals 1st leg – Week 7
Quarter Finals 2nd leg – Week 9
Semi Finals 1st leg – Week 11
Semi Finals 2nd leg – Week 13
Final – the merry month of May ('17)
And Another Thing: Have you ever seen Arsenal TV? And you think Wenger is mad…
Twitter is back from the dead (check it out by following on @pabspace), but still long live Instagram!
Take some interesting pics & remember to add #pabpas so you we can see your pic on the site!
Some away game pics would be good this season. Or some pics of away fans. Or home fans. Or just the match. Or players you've met. Anything actually. Food? Beers? Lovely vistas??!
Cheers,
Pab