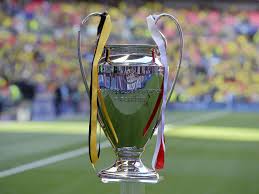 Oooh look! Not Arsenal colours then…
"Glory Box":  It's all about taking chances innit – ask Theo Walcott…ahem.
If you're brave enough to give a bit of credit to a lost cause, then one day it may pay (ask Richard Hughes!).
25 players clocked up 30 plus points this week with five of them impressively hitting the 40 point mark and beyond.
Stephen P, back from a few years in a PAS-free wilderness, was looking good for a win as his beloved Toon smashed in a superb 1-3 win at Huddersfield and earned him 5 points to boot. Howay!
However, renowned Northern soul DJ and sample-meister extraordinaire Andy Smith 44 (6) saw his punt on lowly St Mirren scoring at Celtic in the Cup pay off to the tune of £2o as those nine points surged him to the top of the weekly pile.
It would've been poetic if you got to 45 though Andy!  (that's a pun about vinyl millennials. And notice I said "vinyl" and not "vinyls". Cos it's "vinyl". Ok?!)
"Sour Times":  At the other end of the scale, 17 people took their chances and got nish joy – scoring under 20 points.
The professional Predictz came horribly unstuck on unlucky 13, but proving that birthday's aren't always cakes, candles & cash, renowned Northerner Ben McKeown 12 (0) finished bottom of the pile this week.
Hard lines Benny boy – get out into that bracing Darlo air and clear your head son! Or have a pint…in one of those 30 odd pubs you told me about the other week. Actually have a pint in all of them. It's your birthday…
Correct Score of the Week:
Some had a fabulous week…most popular score was Ipswich's (the gift that keeps on giving) 1-1 draw with Brentford – 26 of us got that!
10 got the five point 3-1 at Craven Cottage
Ten more got got Leicester 3 Hull 1
And another 10 obviously guessed Spurs would beat Everton 3-2
Six nailed Hibs 3 Ayr 1
5 just knew St Mirren would score against Celtic for a 4-1 (how??)
Four got the correctly over-hyped 3-1 at Anfield – hmmpphhh!
Gary B, Stephen P & James L landed the thrilling Huddersfield 1 Newcastle 3
Gary B (again!) & Will O got off to a flyer on Friday thanks to Leeds' one-three
Will O (again!) & Steve M saw their typo come good on the game at Swansea
Richard H wandered into Oxford 0 Bristol Rovers 2
However, this week's best correct score goes to Jon Tofeili for his it-was-dull-but-i'll-take-it inspired, Bristol City 0 Burton 0!
Bet of the Week:
So, the "system" spat out 3 draws that were the most popular among the 90 of you who entered predictions and guess what?!
This is getting silly now….
48% Blackburn V Wigan – surely this had 0-0 written all over it?
46% Accrington V Barnet – apparently the Stanley keeper had a blinder…
43% Huddersfield V Newcastle – Rafa marches on…
So, £0 goes on "Bet of the Week" slot 11th – shocking!
Table News:
"All Mine": Peter Morley moves up 1 place to go 3 points ahead of Jason M who in turn is three points ahead of Charlie H in third…
Only Charlie H crashed the Top Ten. And how!
"Numb": Ben McKeown slips six places to the bottom 2 points behind Neil C who in turn is 1 point off James C…
"The Rip": Highest climber this week, up a whopping 29 places is Will Oppong – honourable mentions go to Andy S (+19), Stephen P (+18), Rowan M (+19), Pete B (+27), George T (+19), Sam A (+19) and Mark S (+25)
"Wandering Star": Falling furthest this week, down a whopping 28 places is Predictz – dishonourable mentions go to Anders H (-17), Howard T (-21), Matt W (-15), Ric P (-19), John K (-16), Danny N (-16), Arthur H (-18) and Brett A (-15)
Click here for further details…
PAS Champions League 2017/18 Group Stages::
In order to be invited to enter the PAS Champions League 2017/18 you will have to finish in the Top 32 after 13 weeks of play. Currently sneaking the last spot is…the PAS Dave Kitson, Richard Hughes!
PAS Cup 2017: Aaahhhh the magic of the Cup! It all gets under way again next week!
Full set of results can be found here
Last 16 draw is here! The plum tie is the the current holder vs the current League Champion!
Dates for your diaries – PAS Cup Weeks
Last 16 – Week 6
Quarter Finals – Week 8
Semi Finals – Week 12
Final – the merry month of May ('17)
PAS Champions League 2017 Knockout Stages:
Last 16 2nd leg games concluded the ties this week…
We had 1 heartbreaker, two hammerings, 1 close game, four away wins, 2 very successful jokers & two, erm, Man Utd jokers!
2nd leg results & aggregate scores can be found here
Dates for your diaries – PAS CL Weeks
Quarter Finals 1st leg – Week 7
Quarter Finals 2nd leg – Week 9
Semi Finals 1st leg – Week 11
Semi Finals 2nd leg – Week 13
Final – the merry month of May ('17)
And Another Thing: 10-2. Please….
Twitter is back from the dead (check it out by following on @pabspace), but still long live Instagram!
Take some interesting pics & remember to add #pabpas so you we can see your pic on the site!
Some away game pics would be good this season. Or some pics of away fans. Or home fans. Or just the match. Or players you've met. Anything actually. Food? Beers? Lovely vistas??!
Cheers,
Pab