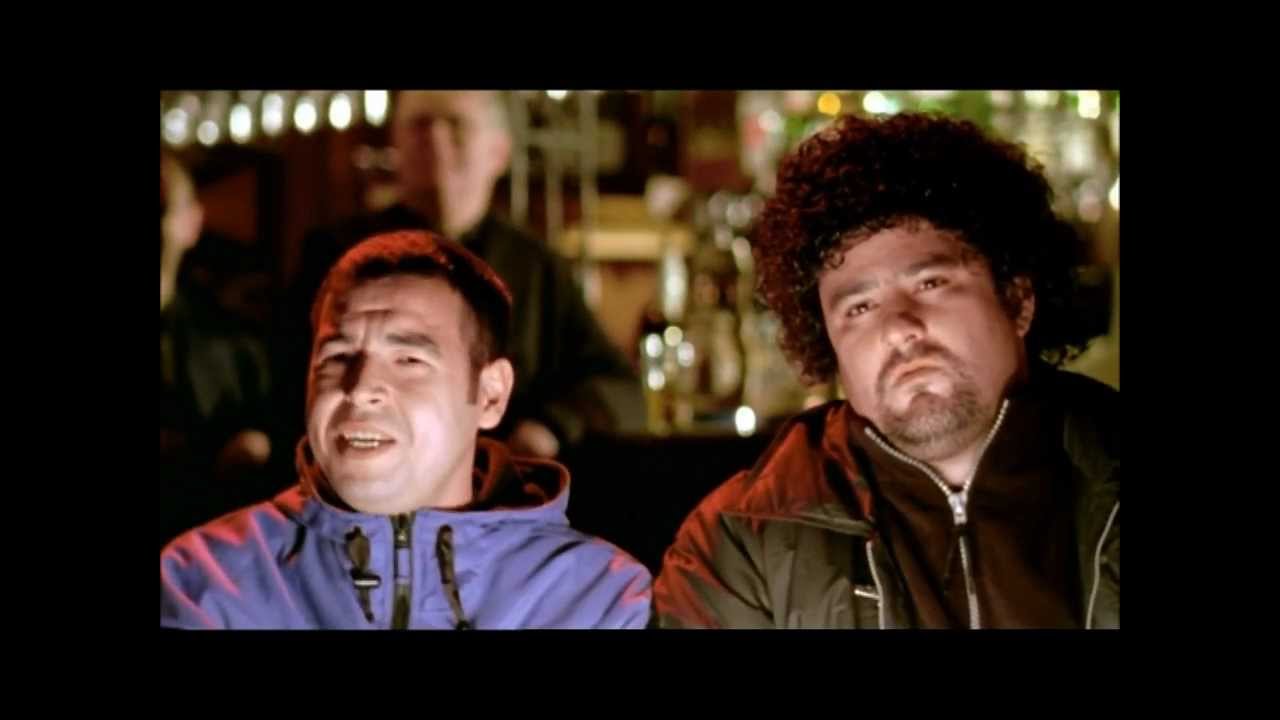 "Yeah, I did say "lolly ice" lah!"
"When The Sun Hits":  Twenty bods notched 30 points or more and there was a proper bun fight for top spot with 6 contesting the spoils of the week (including a certain 8 year old. Again!). So, you'd think nailing the frankly outrageous 3-2 League Cup win for Man Yoo would deffo seal a weekly win for Evertonian Andy F!
Well, you would wouldn't you?
Actually, a John Stones-esque gaff of missing the Friday night predicting action, scuppered our Blue and left a gaping hole that was exploited in a clinical way by Ryan Graves 40 (7).
A bit like Ian Rush scoring of his shin from 3mm or the netting an inevitable derby Cup Final goal, Ryan stole in to take the £20 by virtue of ONE correct score and yet again left the Toffee side of Merseyside downbeat.
Cue scrambling around YouTube favourites for that  montage of Kevin Sheedy circa 1985 to salve the hurt & provide a glint of that golden sky from the long dark shadows…
Walk on indeed.
"Machine Gun": Jog on! If your name is James you may want to run and hide. Not Jamie though.
Nine got less than 15 points in a pretty dire week but propping up the rest were James Lee & James Challinor 12 (0)
Maybe like MCA said "…and if you try to dis me, I couldn't give a damn".
Or maybe not…
Correct Score of the Week:
A particularly yuck week…most popular score was Burnley's 1-1 draw with Hull – 25 of us got that!
13 got the five point 2-2 that was Cardiff vs Fulham
Thirteen more got the correctly over-hyped 3-1 at Stamford Bridge
8 got the bore draw between Wigan & Nottm Forest
Julian F, Norman L & Paul v got the thrilling Inverness C T 2 Rangers 1
Stephen P, Danny A & Dave Crisp got Brighton's 3-0 deconstruction of Reading
Nick H, Richard H & Ross B got Tottenham's thrashing of Stoke City
Sam A, Stuart F & Andy F somehow guessed Man Utd 3 Southampton 2 (how?????)
Patricia F & Paul C made us all green by happening upon Wolves 1-2 Birmingham
However, this week's best correct score, goes to, erm, no one! First time ever we've not had a unique prediction! Crazy times…
Bet of the Week:
So, the "system" spat out 3 draws that were the most popular among the 90 of you who entered predictions and guess what?!
We lost! Again! Rubbish!
49% Cardiff V Fulham – a Desmond decked!
49% Palace V QPR – teamwork Sam, teamwork…
47% Barnet V Cambridge – one shot on target, one goal…
So, £0 goes on "Bet of the Week" slot 65th – eeeeeek!
Table News:
"Sing": Kate Slee moves up 1 place to go 1 point ahead of Peter M who in turn is one point ahead of Frankie F in third (how is this happening???! She's an 8 year old girl…)
Ryan G & Eddie O crashed the Top Ten.
"Souvlaki Space Station": Lee Ford slips seven places to the bottom 1 point behind Paul S who in turn is 1 point off James C…
"Catch The Breeze": Highest climber this week, up a whopping 33 places is Jazz Sian – honourable mentions go to Charlie H (+19), Andy F (+24), Dan P (+21), Paul H (+27), Stephen P (+29), Neil T (+23), Gareth M (+19), Debbie L (+17) and Anders H (+18)
"Waves": Falling furthest this week, down a whopping 31 places is David Goggin – dishonourable mentions go to Mark S (-19), Dan H (-22), Bry D (-27), Ian H (-25), Neil M (-23), George T (-22), Dave N (-18) and Ric P (-19)
Click here for further details…
PAS Champions League 2017/18 Group Stages::
In order to be invited to enter the PAS Champions League 2017/18 you will have to finish in the Top 32 after 13 weeks of play. Currently sneaking the last spot is…the new Blade in town, Danny Norbury!
PAS Cup 2017: Aaahhhh the magic of the Cup! It all gets under way again next week!
Full set of results can be found here
Last 16 draw is here! The plum tie is the the current holder vs the current League Champion!
Dates for your diaries – PAS Cup Weeks
Last 16 – Week 6
Quarter Finals – Week 8
Semi Finals – Week 12
Final – the merry month of May ('17)
PAS Champions League 2017 Knockout Stages:
Last 16 2nd leg games this week…
Full draw & results can be found here
Dates for your diaries – PAS CL Weeks
Last 16 2nd leg – Week 5
Quarter Finals 1st leg – Week 7
Quarter Finals 2nd leg – Week 9
Semi Finals 1st leg – Week 11
Semi Finals 2nd leg – Week 13
Final – the merry month of May ('17)
And Another Thing:
Twitter is back from the dead (check it out by following on @pabspace), but still long live Instagram!
Take some interesting pics & remember to add #pabpas so you we can see your pic on the site!
Some away game pics would be good this season. Or some pics of away fans. Or home fans. Or just the match. Or players you've met. Anything actually. Food? Beers? Lovely vistas??!
Cheers,
Pab