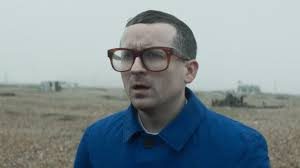 "yeah, yeah, yeah Brains…no strings on me though bruv!"
Me: "Frankie, you need to do your scores"
Frankie: "Ohhhhh, but it's boring!"
Me: "Yeah well, you still need to do them"
Frankie: "do I have to?"
Me: "Yes, it costs me £20 a season for you do this…"
Frankie: "But it's boring!"
Me: "Look, the first games kick off in an hour…you like football!"
Frankie: "Hmmmmm, can I just watch this first?"
Me: "No, do them now now then it's done"
Frankie: "But it's boring!"
Me: "Look, i've done you a scoresheet that shows the league position of each team so you don't have to ask me every single time "where are they daddy?""
Frankie: "Okaaaaay"
Me: "Hmmmm, you're putting all the better teams to win and the ones near each other in the league to draw – and a lot of low scores too"
Frankie: "Well, that's what I think!"
Me: "…your scoresheet looks like binary code – hahaha"
Frankie: "There! Done! Can I watch the telly now?!"
Suffice to say I got 20 points this week and she got a magnificent 35 points with 6 correct scores – me told then.
However, spoiling a Christmas miracle of our youngest ever weekly winner was the Grinchness of Alex Taylor 37 (6) who has either the West Ham woodwork or ex-Gooner Kyle Bartley's 89th minute winner to thank that enabled him to (hot)chip in to take the £20 prize.
Well done Alexis, Christmas has come early mate!
"Dirty Old Town": One Christmas present was early this year – Mr 2-0 10 (0) crawled home all bah humbug-like dragging down the 14 PASers that have obliviously clocked off early for the festivities with him. Ho ho ho….
Correct Score of the Week:
Lots of clever clog people this week….most popular score was Brighton's 1-2 win at Birmingham City – 32 of us got that!
Twelve got the Fulham – Derby five point 2-2
7 more nailed Stoke 2 Leicester 2
Simon Lindq, Howard T & Nick H got the thrilling Blackburn 2 Reading 3
Patricia F & Tony M obviously guessed Southampton would beat Bournemouth 1-3
John K was all over the 0-2 to the Hatters
Patricia F (again! well done mum!) got Celtic 2 Dundee 1
Frankie F got the 0-1 Reds win over the Blues in Liverpool
John K (again!) believed in Ross County. A 2-1 kinda belief…
Norman L got the 0-2 Wolves win over Forest
Jazz S got the correctly over-hyped 0-1 at Selhurst Park
However, this week's best correct score goes to Ben McKeown for his Mick-McCarthy-Is-A-Mackem-But-I'm-Not-Miopic inspired, Wigan 2 Ipswich 3!
Bet of the Week:
So, the "system" spat out 3 draws that were the most popular among the 93 of you who entered predictions and guess what?!
We lost! And how….
55% Man City V Arsenal – Ozil – really?
47.5% Wigan V Ipswich – looked good til the 88th minute…
46.25% Bournemouth V Southampton – very disappointing Eddie…
So, £0 goes on "Bet of the Week" slot 45th leaving the total at a avoid at all costs £0…
Table News:
"If I Should Fall From Grace With God": 
Tony Morris looks like he will be crowned Champion next week as he has a 35 point lead (will he break the current highest tally of 393? will he break the 400 point barrier??!) over Jason M who in turn is 6 points ahead of Ian H in third.
Tony D & Lee F crashed the Top Ten
Gary Blackburne looks like he will be presented with the wooden spoon as he is stuck to the bottom 19 points behind Martin S who in turn is one correct score off Rob C…
"Fiesta":
Highest climber this week, up a whopping 19 places is Patricia Fernandez – honourable mentions go to Alex T (+12), Andy F (+14), Rowan M (+13), Olly O (+18), Ben McK (+17), Scott H (+11) and Francesca F (+11).
Falling furthest this week, down a whopping 17 places is Sam Craig – dishonourable mentions go to Anders H (-14), Neil M (-12), Kate S (-12), Chris B (-11) and Mark F (-11).
Click here for further details…
PAS Cup 2016:
In order to be invited to enter the PAS Cup 2017 you will have to finish in the Top 32 after 13 weeks of play. Currently sneaking the last spot is…the ginger ninja, Richard Hughes!
PAS Champions League 2016/17 Group Stages:
Matchday 6 next week – the final group games of the season…
The fixtures & all previous results can be found here
Full fixture list can be found here
Dates for your diaries – PAS CL Weeks
Matchday 6 – Week 13
And Another Thing:
Just in case you don't subscribe to Popbitch…
> Chelsea booted  <<
Sorry = the hardest word

Chelsea are now 10 games
unbeaten in the league. This
time last year, they were
hovering around the relegation
zone and about to sack manager
Jose Mourinho.

There's lots of speculation
about why it went so wrong,
but there's one interesting
explanation leaking out of
the club. Remember the Eva
Carneiro incident? Shortly
afterwards Mourinho apparently
asked captain John Terry to
get the players in early for
training so that he could
apologise.

Something must have changed
his mind overnight though as
he didn't end up making any
apology. He never regained
the dressing room after that.
Old Jokes Home:
Some say putting helium in
animals is wrong.
I say whatever floats your goat.
Twitter is dead, long live Instagram!
Take some interesting pics & remember to add #pabpas so you we can see your pic on the site!
Some away game pics would be good this season. Or some pics of away fans. Or home fans. Or just the match. Or players you've met. Anything actually. Food? Beers? Lovely vistas??!
Cheers,
Pab