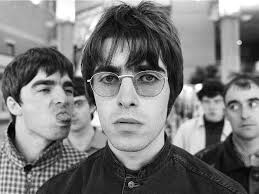 Don't look back… "the Syndicate" get told.
"Souvenir": 
Siblings eh?
I nutmegged my bruv in training once and as i skipped away (yep, i was like Anders Limpar in my day…) with a cheeky "nuts" side remark for good measure, he duly turned and chopped me down from behind in the neanderthal fashion of , say,  a Burnley utility player. One who gets the occasional run out against "good teams"…
Suffice to say, I planted his face into the snow covered training area quick style. Cos that's how younger bruvvers learn to to mess with the hierarchy and know their place.
It's alleged that Rhodri Giggs did a similar thing back in in 1987 and look what happened there….brutal!
Ex-red carpet striding film star Jason M is going to have to come up with quite a reply now as the latest round of PAS table topping sibling rivalry took a new twist where the "Syndicate" baiting ("Please do not include me in THEIR syndicate. I never have been and never want to be…") brother Tony Morris 40 (6) smashed in a withering tally (only 8 other people scored over 30 points this week) to really cement his dominance on & off the "pitch".
Smart work Anthony, £20 to have all to yourself is winging its way over.
The rest of the PAS community wait with bated breath to see what happens next…
Not sure if Peter M has any siblings but limping home with 9 points is sure to muster some sort of cat calling (well, it does in my house…)
It compares not one jot to the level of ribbing Sam Craig 5 (0) surely has coming her way though!
Correct Score of the Week:
Remember Nitro Deluxe? Well, this week was more brutal than that….most popular score was Cardiff's 1-1 draw Ipswich Town – 24 of youse got that!
24 also got the thrilling Arsenal 3 Stoke 1
6 got Celtic's 1-4 demolition of Partick Thistle
Four got the dull-all at Fir Park
4 more got the bore draw between Dundee & Ross County
Brett A & Tony M got the two-two in Liverpol. The wrong side of Liverpool…
Simon B just knew Norwich would score against Barnsley for a 2-1
Martin S got Aberdeen 0 St Johnstone 0. Then wept a little as he thought of those poor souls who were actually there…
However, this week's best correct score for the second week running goes to Dave Crisp for his We-Are-The-Mods! inspired, PNE 3 Blackburn 2!
Bet of the Week:
So, the "system" spat out 3 draws that were the most popular among the 93 of you who entered predictions and guess what?!
We won! whoop, whoop!
43.42% – Swansea v Sunderland – nil-nil written all over it….well, it was supposed to have finished like that!
39.47% – Ipswich v Cardiff – innit!
39.47% – Dundee v Ross County – bagged!
So, £7.35 goes on "Bet of the Week" slot 33rd leaving the total at a tasty £15.00…
Table News:
Tony Morris looks like he really does aim to stay top for the duration (that all time top score is seriously under threat too!) opening up a staggering 34 point lead over Jason M who in turn is 5 points ahead of Jazz S in third.
Pete B crashes the Top Ten
Gary Blackburne is still stuck to the bottom 6 points behind Paul V who in turn is five points off Martin S…
"Of All The Things We've Made":
Highest climber this week, up a whopping 18 places is Olly Osmond – honourable mentions go to Neil H (+14), Dave C (+10), Bry D (+10), Will O (+13), Arthur H (+13), Alex T (+11) and Tony D (+10).
"Navigation":
Falling furthest this week, down a whopping 25 places is Sam Craig – dishonourable mentions go to Ben McK (-10), John J (-10), Gareth M (-10), Debbie L (-14), Peter M (-15), Richard Hu (-11) and Jerry S (-10).
Click here for further details…
PAS Cup 2016:
In order to be invited to enter the PAS Cup 2017 you will have to finish in the Top 32 after 13 weeks of play. Currently sneaking the last spot is…the stubborn Stockport stalwart, Ric Pardoe!
PAS Champions League 2016/17 Group Stages:
Matchday 5 games went ahead this week…
The drama continues to unfold –
We had 11 successful jokers! 8 hammerings! 2 heartbreakers! 1 close game! Two won their games with 17 points and 2 lost their's with 24 points!
Congrats to Kate S & Danny A who will join James L in the knockout stages and commiserations to Julian F, Jamie S & Richard Hi who, like Rob C, will defintely not be joining them.
Everything to play for in all the groups (bar Group C). It's soooooo exciting…oh, and that CL legend? He's hanging in there!
Matchday 6 fixtures, MD 5 results & tables can be found here
Full fixture list can be found here
Dates for your diaries – PAS CL Weeks
Matchday 6 – Week 13
And Another Thing:
Just in case you don't subscribe to Popbitch…
RIP Greg Lake, who once wrote to
the Guardian to answer a reader's
letter about Christmas songs:
http://bit.ly/2gZHtEa
Twitter is dead, long live Instagram!
Take some interesting pics & remember to add #pabpas so you we can see your pic on the site!
Some away game pics would be good this season. Or some pics of away fans. Or home fans. Or just the match. Or players you've met. Anything actually. Food? Beers? Lovely vistas??!
Cheers,
Pab
Still Bored?
RIP Greg Lake, who once wrote to
the Guardian to answer a reader's
letter about Christmas songs:
http://bit.ly/2gZHtEa