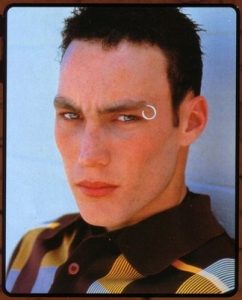 No. Chase ME! I was a playa in Melbourne…
In what turned out to be a peach of a week for most with outstanding correct scores, twenty three bods clocked up 30 points or more (but so did Mr 2-0, so by default…) Our Ocker in the outback, George T, did his "Best" to claim the week's win but fell short to a Cockney (I use the term loosely for the benefit of our friends in the north) exiled in the Scouseland (I use the term loosely for the benefit of our friends in the south).
Yep, up popped Mark Fawke 38 (7) to take the spoils and snatch the £20 for the 2nd time this season. "The Chase" star, The Beast, probably has Middlesbro's Gaston Ramirez to thank for his winning goal v Hull (but probably more so that Leighton Baines spot kick conversion in the 89th minute) for the 4  points to take our Mr F one point ahead of pack.
Well done Fawkesy, the landlords of the Wirral will be fighting over your custom for the inevitable lock-in celebration…make sure you do it before 2pm on Sunday though eh?! You could be drowning your sorrows sunshine…
In what turned out to be a b*tch of a week for most getting correct scores, seven bods (yep, moi included…) clocked up no correct scores at all! Imagine if you didn't even manage double digits??! Imagine if that was you Ross B!
Actually, it was you Eddie Osborne 7 (0)
Correct Score of the Week:
I'm really really not feeling PAS….can we change it to Predict-A-Result? Anyway,  most popular score was Hamilton's 1-1 draw with Partick Thistle – 37 of youse got that!
Chris D, Simon B & Stuart F got the thrilling if bizarre, Nottm Forest 2 Newcastle 1
Andy C, Ric P & Sam C just knew City would score against Chelsea for a 1-3
Ric P (again!) & Dave C nailed Ross Co 2 Hearts 2
Nick H & Ryan G made us all green by happening upon WBA 3-1 Watford
My mum saw her typo come good on the game at QPR
However, this week's best correct score for the second week running goes to Francesca Fernandez for her I-superimposed-last-week's-scores-onto-this-week-and-look-what-happened inspired, Cardiff 0 Brighton 0!
Bet of the Week:
So, the "system" spat out 3 draws that were the most popular among the 93 of you who entered predictions and guess what?!
We lost! Again. Rubbish….
60.53% Man City v Chelsea – what was the ginger fella doing???!
48.68% Bristol City v Ipswich Town – Mick! Do one mate….
48.68% Hamilton v Partick – in like Flynn!
So, £0 goes on "Bet of the Week" slot 11th leaving the total at £8.91…
Table News:
Tony Morris (he NOT of the syndicate and very much a lone wolf!) stays top continuing to play Noel to Jason M's Liam but now nine points ahead!
Jason M is in turn now 14 points ahead of Jazz S in third. Hmmmmm, a peleton headed by "The PAS Legend"TM. Think I know what happens next…
Charlie H & Jerry S crash the Top Ten
Gary Blackburne stays stuck to the bottom 7 points behind Paul V who in turn is seven points off Martin S…
"Pop Or Not":
Highest climber this week, up a whopping(?) 14 places is Simon Buxton – honourable mentions go to George T (+11), Mark F (+12), Chris B (+12), Neil M (+10) and Chris D (+11).
"Feels Like Something's Changing":
Falling furthest this week, down a whopping 15 places is Tom Storer – dishonourable mentions go to Norman L (-11), David G (-10), Andy F (-10), Yours Truly (-12), James C (-13), Ben McK (-12) and Paul C (-13).
Click here for further details…
PAS Cup 2016:
In order to be invited to enter the PAS Cup 2017 you will have to finish in the Top 32 after 13 weeks of play. Currently sneaking the last spot is…Stockport stalwart, Ric Pardoe!
PAS Champions League 2016/17 Group Stages:
Matchday 5 next week…
The fixtures & all previous results can be found here
Full fixture list can be found here
Dates for your diaries – PAS CL Weeks
Matchday 5 – Week 11
Matchday 6 – Week 13
And Another Thing:
Just in case you don't subscribe to Popbitch…
"Old Jokes Home:
I just bought a Jehovah's Witness
advent calendar.
Every time you open a door
someone tells you to fuck off."
Twitter is dead, long live Instagram!
Take some interesting pics & remember to add #pabpas so you we can see your pic on the site!
Some away game pics would be good this season. Or some pics of away fans. Or home fans. Or just the match. Or players you've met. Anything actually. Food? Beers? Lovely vistas??!
Cheers,
Pab