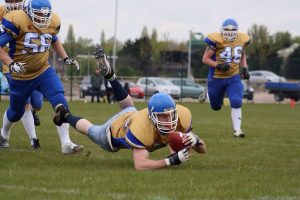 Really really offensive…
"King Of The Mountain": International week eh? Tssskk! A lottery? A joke? A constant source of frustration? Innit!
If you know Gibraltar will actually score, Ronaldo will miss a penalty & Latvia will score away from home, notch up a couple of 4-0s to boot, then you probably deserve to win the week. Well that's just what Ian Harrison 57 (8) has gone and done chalking up this season's first "double" for good measure too.
Congrats I suppose Ian but it seems like end of days here at PAS Towers when an American sports freak can out-point seasoned "proper football" punters like, erm, like, y'know…Oh my God! i'm a has-been!
"The Kick Inside": Sorry about that, just having a moment….anyway!
Not a week to a) score less than Mr 2-0 or b) get no correct scores. Ricki M & Neil O did just that but had their blushes spared by the fact that the website Predictz only managed 16 (0) this week! And they do this for a living! Every cloud….
Correct Score of the Week:
Wailing & gnashing of teeth etc as I rue those 15 games I was "only one goal out"… – most popular score was Spain's 4-0 victory over Macedonia – 32 of youse got that!
Twenty three got Leichtenstein 0 Italy 4
9 got Deutchland's 12 point demolition of San Marino
Seven just knew Luxembourg would score against Holland for a 1-3 and 7 more got the "ballet dress" in Grimsby. And seven more (including my daughter) somehow guessed Portugal 4 Latvia 1 (how??!)
6 got the 3-1 Cypriot win over Gibraltar
Five got the bore draw between Oldham & Wimbledon
4 got the correctly over-hyped 3-0 at Wem-ber-lee
Richard H, Ben McK & Norman L got Pompey's thrashing of Mansfield
Debbie L & John K got the thrilling Norn Iron 4 Azerbaijan 0
Neil M & Matt W made us all green by happening upon Denmark 4 Kazakhstan 1.
Dave N tinkered with the PAS timelapse cog in the back end and nabbed Austria 0 Eire 1
However, this week's best correct score goes to David Goggin for his lower-league-statto inspired, Stevenage 2 Yeovil 2!
Bet of the Week:
So, the "system" spat out 3 draws that were the most popular among the 93 of you who entered predictions and guess what?!
We lost! And how….
53.85% Austria v Eire – so close…
52.56% Blackpool v Notts Co – 4-0! Not even close…
50.00% Millwall v Bristol Rovers – 4-0! Not even closer…
So, £0 goes on "Bet of the Week" slot 33rd leaving the total at £7.65…
Table News:
"The Big Sky": Jason Morris usurps his brother at the helm but only 3 correct scores ahead of Clare T who in turn is one point ahead of said brother in third…
Ian H, Richard H & Pete B crash the Top Ten.
"Under Ice": Paul Vinson remains in the basement slot but now 9 points behind Gary B who in turn is 6 points off Brett A…
"Cloudbusting": Highest climber this week, up a whopping 31 places is Jack Buxton – honourable mentions go to Ian H (+19), Richard H (+28), Dan P (+15), Neil T (+16), Neil M (+17), Simon Linds (+15), John J (+18) and John K (+17).
"Running Up That Hill": Falling furthest this week, down a whopping 24 places is Predictz – dishonourable mentions go to Neil O (-21), Darren S (-20), Ricki M (-17), Nick H (-15) and Paul H (-15).
Click here for further details…
PAS Cup 2016:
In order to be invited to enter the PAS Cup 2017 you will have to finish in the Top 32 after 13 weeks of play. Currently sneaking the last spot is…former Aussie school soap star, Mark Fawke!
PAS Champions League 2016/17 Group Stages:
Matchday 3 games went ahead this week…
The drama continues! We had 8 away wins! Again! (How is this happening?) 3 hammerings! 2 heartbreakers! 15 successful jokers! 1 really successful joker (step forward Clare T)! AND one draw!!! Someone won their game with 27 points and someone lost their's with a massive 38 points!
Everything to play for in all the groups with only 3 players yet to register a point…including, shock horror, one of the legends…
Matchday 4 fixtures, MD 3 results & tables can be found here
Full fixture list can be found here
Dates for your diaries – PAS CL Weeks
Matchday 4 – Week 9
Matchday 5 – Week 11
Matchday 6 – Week 13
And Another Thing: I really really hate International Weeks…
Twitter is dead, long live Instagram!
Take some interesting pics & remember to add #pabpas so you we can see your pic on the site!
Some away game pics would be good this season. Or some pics of away fans. Or home fans. Or just the match. Or players you've met. Anything actually. Food? Beers? Lovely vistas??!
Cheers,
Pab