We're off and running!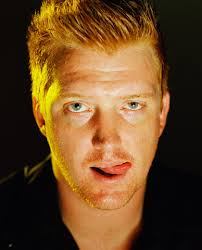 Tasty…
"Feel Good Hit Of The Summer": Evans above! By George i think he's got it! Follow Reading?! Even know where it is??!

Well, they've got a Manc centre back who popped up for a 90th minute equaliser against Derby on Saturday. So what you say?

Well, if you nailed a 5 pointer 2-2 at Watford & then clocked that last gasp goal go in, the "what" would be "you've won the week!"

Imagine that?!

One person who didn't have to imagine, merely bask in smug realisation, was Richard Hughes 44 (8) who, courtesy of Mr E, stole in to take the £20 weekly prize when it looked like PAS Euro '16 champion "Hitman Howie T" (ask your hip hop uncle millennials!) had it in the onion bag. Well done Hughesy, a fine week to win as you don't have pay me your entry fee now!

Steve Sidwell will be sooo proud of ya mate, go paint the town orange my son!
"No One Knows": Is your surname Rossi? Oh dear! One correct score? Jeeeeez!

Actually, it's not as"oh dear" as being called Pratt, Ian Pratt 8 (0).

Yep, a bottom of the pile shocker of a start, but the only way is up eh Ian?!

Shurely double figures beckon in one of the fabled PAS International weeks in Week 2?

Go on my son, make uncle John proud of you… (Google it millennials!)
Correct Score of the Week:

Wow! Quite a few correct scores knocking about (despite the mad scorelines – well, i thought they were mad)… most popular score was Norwich's 1-2 win over Wolves – 36 of youse got that!

8 got the "Desmond" between Watford & Bournemouth.Patricia F (well done mum!), John J (welcome!) & Clare T got the Brentford – Wigan bore drawRicki M (welcome!) & Howard T got the 1-3 involving Motherwell & Hearts.

Mark J B just knew Celtic would win 0-1 at Dundee. Cake. Of. Piece, etc….

Dave N got Toon's 0-1 thriller v lowly Rotherham.

Dave N (again! This won't look good to the newbies D…) got Leicester 0 Southampton 0.

However, this week's best correct score and therefore best correct of the season so far, goes to Granite City worshipping, Sam Arora for his 8 point inspired, Kilmarnock 0 Aberdeen 4.
Bet of the Week: We've got a new system. We tested it this week. It works. And it gives real time indication of exactly who you lot think will win, lose or draw! And, best of all, you don't have to do anything at all (well, except put your predictions in on time!)We're gonna roll it out it in Week 2!Expect, ahem, the bookies to be cowering…
Table News:It's Week 1 – it is what it is! Click here for details…Please be aware we may lose some players (rubbish people) but we may gain some (Mr 2-0 did good!) so if you know anyone out there who wants to get involved, put them in touch tout suite!
PAS Champions League 2016/17:

Starts next week! Matchday 1 fixtures can be found hereIf you're at "home" – don't forget to play your "joker"!
PAS Cup 2016:In order to be invited to enter the PAS Cup 2017 you will have to finish in the Top 32 after 13 weeks of play. Currently sneaking the last spot is…nephew of a cerain Beatles legend, Ian Harrison! 

And Another Thing:

Lots of payments have come in – thanks! Anyone who hasn't got round to it, please do as soon as possible – don't make me chase you!
Cheers,
Pab
ps  – be aware Week 2 starts on Thursday! It's "Internationals" time folks!